When is Russian Vodka Not a Russian Vodka?
Stolichnaya is claiming not to be Russian after boycott.
Some gay-rights activists are boycotting Russian vodka, especially Stolichnaya, in protest of the government's increasingly harsh stance on homosexuality. Stolichnaya, in response, is claiming not to be Russian after all.
In recent months, Russia banned gay couples from adopting Russian children, passed a law allowing police to arrest tourists and foreign nationals they suspect of being gay or pro-gay advocates, and outlawed a wide range of information as "homosexual propaganda." In response to the crackdown, some gay-rights activists are urging a boycott of the upcoming Olympic games in Sochi. Gay activist and writer Dan Savage instead suggested a vodka boycott, saying more consumers could take part and it would garner more widespread attention. Russian Standard and Stolichnaya (Stoli), two iconic Russian vodkas, were cited as brands to avoid in particular.
But Stoli is trying to distance itself from its Russian identity. Even though the brand advertised itself as authentically Russian for years, it now claims that it is made primarily in Latvia, not Russia. As we've seen before, what it means to be made in a country is a fuzzy issue. This seems especially true for Stoli: the formula and main ingredients come from Russia, the brand is controlled by a Luxembourg-based group called SPI, the bottles are from Poland and Estonia, the bottle caps are from Italy, and the vodka is filtered and blended in Latvia.
Stoli changed its label from "Russian Vodka" to "Premium Vodka" in 2010. Since the controversy, the company has also changed its social media pages and website home page to feature rainbow colors and published an open letter from its CEO defending Stoli's support of gay rights.
The country of origin is often a selling point on a product label, but a company's desire to associate a brand with a particular country is really a business decision — for example, domestic beer. And consumers should do their research to find out how much of the product really comes from that country so they can decide for themselves whether, well, it's Russian vodka or not.
---
You Might Be Interested In
Gamer Advantage's Blue-Light Glasses
Gamer Advantage's Blue-Light Glasses
Are these gaming glasses really 'clinically proven' to improve sleep?
TINA.org Notifies Celebrities Promoting NFTs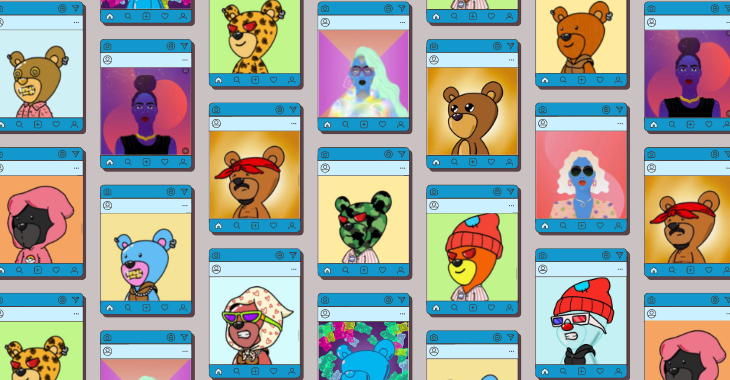 TINA.org Notifies Celebrities Promoting NFTs
MADISON, CONN. August 9, 2022 — An increasing number of celebrities are jumping on the NFT bandwagon, showcasing their digital assets on social media for the world to see. But are…
17 Celebrities Just Got Warning Letters About Shilling NFTs
17 Celebrities Just Got Warning Letters About Shilling NFTs
Katie Notopoulos, BuzzFeed News