SeraRelief CBD products
Be wary of "free trials" for CBD gummies and oils advertised on the internet.
If you are curious about CBD but want to try before you buy, you may be tempted to sign up for a free trial on the internet. Don't. Not if it involves handing over your credit card information to pay a small shipping fee as the charges are unlikely to end there.
While CBD may be relatively new, the deceptive marketing tactics some CBD companies are using to sell their products — specifically, "free trial" offers that carry future charges — are not.
Take Sera Labs, maker of SeraRelief CBD products. After receiving a tip from a reader who said he paid a "nominal" shipping fee to receive a "free CBD gummy sample" and was instead billed $189.75 for a 9-pack of SeraRelief CBD gummies, TINA.org set out to find the offer that led to the unexpected charges.
We couldn't locate the company's CBD gummy sample, but landed on a similar offer for a "free" bottle of SeraRelief CBD oil (see above). Like the gummies, the oil wasn't actually free; in order to get the "free" bottle, you had to purchase two bottles at $46.61 each for a total of $93.22. However, this wasn't revealed until after entering a name, address, email address and phone number, and clicking "rush my order."
Some additional red flags:
According to the website's terms and conditions, placing an order on the site automatically enrolls consumers in a VIP Replenishment Program that sends out additional products unless the consumer calls or emails Sera Labs to opt out of the program (if you are looking for the number, it's 1-855-762-9988). This is what is known as a negative-option offer — interpreting a customer's silence as consent to be charged. It's a common ploy used by scammers to market free trial offers and likely what led to our reader getting charged nearly $200 for what he thought was a free sample.
An undisclosed restocking fee means that the company's 30-day money-back guarantee won't give you back all your money. Sera Labs also only accepts unused or unopened products and may charge for return shipping, according to the terms and conditions.
Claims that scientists are studying CBD for symptoms related to depression, among other conditions, border on disease-treatment claims that only FDA-approved drugs can make. The FDA has warned CBD companies against making such claims.
The FDA also has a policy regarding use of its logo that Sera Labs is violating by featuring it in a claim that its CBD products are "Made in FDA Approved Facilities." Which does not mean that the products themselves are FDA approved. In fact, they are not.
The image for the first testimonial on the free bottle page is a cropped version of a stock photo of a senior couple taking a selfie, calling into question whether "Gerry W." is an actual Sera Lab customer.
TINA.org reached out to Sera Labs for comment. Check back for updates.
Find more of our coverage on CBD here.
---
You Might Be Interested In
Fleur Marché
Fleur Marché
Former Goop director's new venture continues the tradition of exaggerated health claims.
Zederex Fails to Perform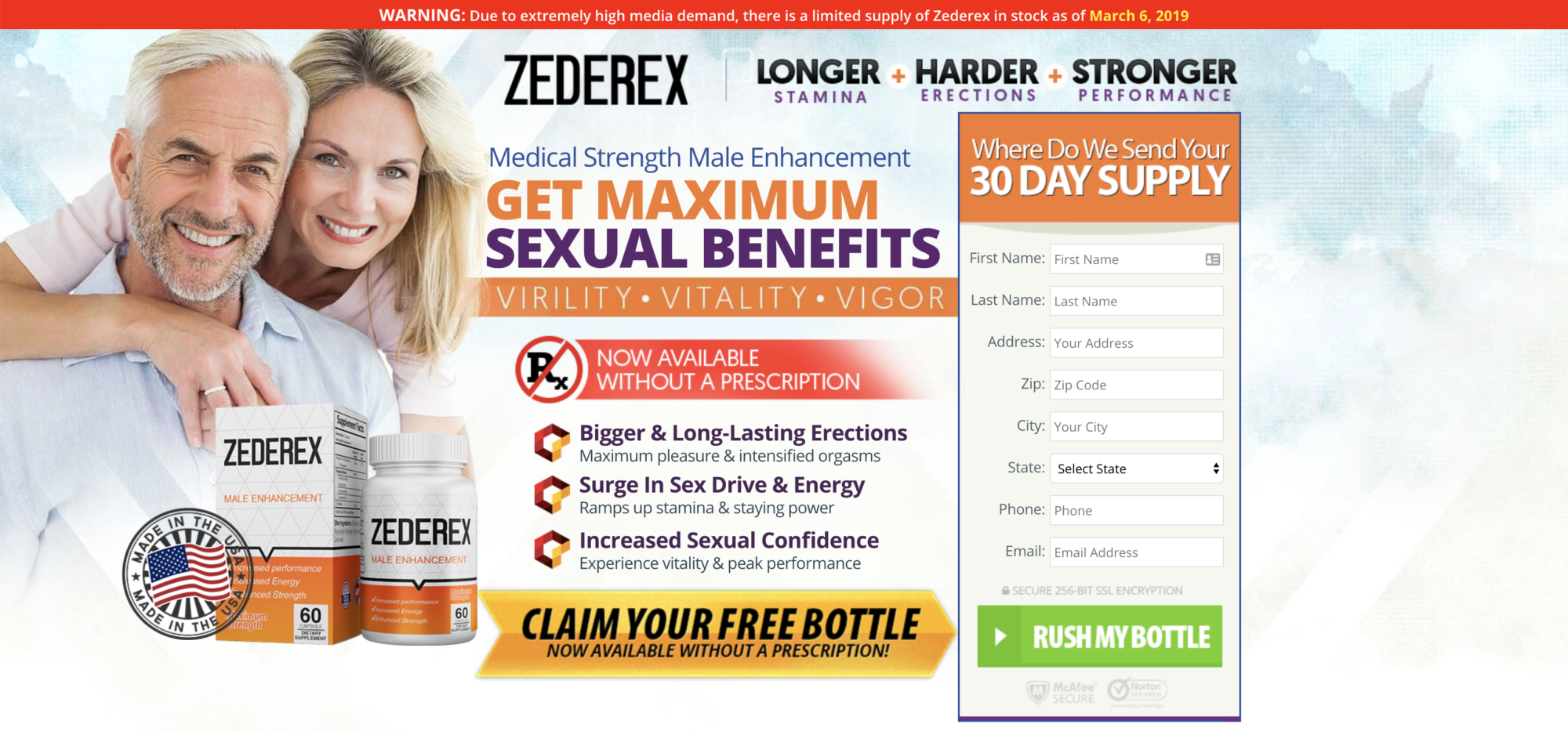 Zederex Fails to Perform
Webpage promoting ED pill is the quintessential example of fake news.
Test-O: Don't Get Your Hopes Up
Test-O: Don't Get Your Hopes Up
TINA.org gives this ED pill a failing grade.