Savers
Lawsuit alleges that donations to thrift shops do not amount to as much help for local charities as advertised.
Savers secondhand thrift shops advertise that consumers can donate items to local charities at its stores and the charities will benefit with payments from Savers. Sounds very convenient and who doesn't want to do something nice for a local charity, right?
A lawsuit filed by the Minnesota Attorney General's office, however, is alleging that the company is misleading the public about how much the state's local charities are actually gaining in return.
The reality is that Savers, which bills itself as the nation's largest thrift store chain, sells the donated goods to shoppers in its for-profit retail stores for a hefty mark-up over what it actually pays the charities, the Minnesota suit alleges.
"Savers has seriously misled the public about the extent to which donated clothes and merchandise benefit the for-profit retailer vs. the charity," said Minnesota Attorney General Lori Swanson in a recent statement.
The lawsuit comes six months after Swanson's office issued a scathing compliance report about Savers.
At its stores and donation centers as well as in its marketing, the company leads consumers to believe that their donations will substantially benefit the mission of specific charities.
But Savers paid the charities a flat rate according to how much the donated clothing weighed, resulting in just cents on the dollar, under some contracts. For example, if a person donated a $100 suit weighing one pound, Savers would pay the charity just 40 cents and keep the remaining $99.60 in profit.
While Savers advertises that it pays charities "every time you donate" and distributed tax returns to consumers who donated household items, it did not directly pay charities anything for those items, and it concealed from the public that it is a for-profit fundraising company, the suit contends. Also, the suit claims, Savers advertises that customer donations will benefit specific charities that it actually did not benefit.
In a statement to the Minnesota Star Tribune Savers President and CEO Ken Alterman said the company will "vigorously defend" its business and that its donations to partner charities helps further medical research and support veterans in Minnesota.
For more information on charity donations, click here.
---
You Might Be Interested In
LeafFilter Gutter Guard: 'Keeps You Off the Ladder'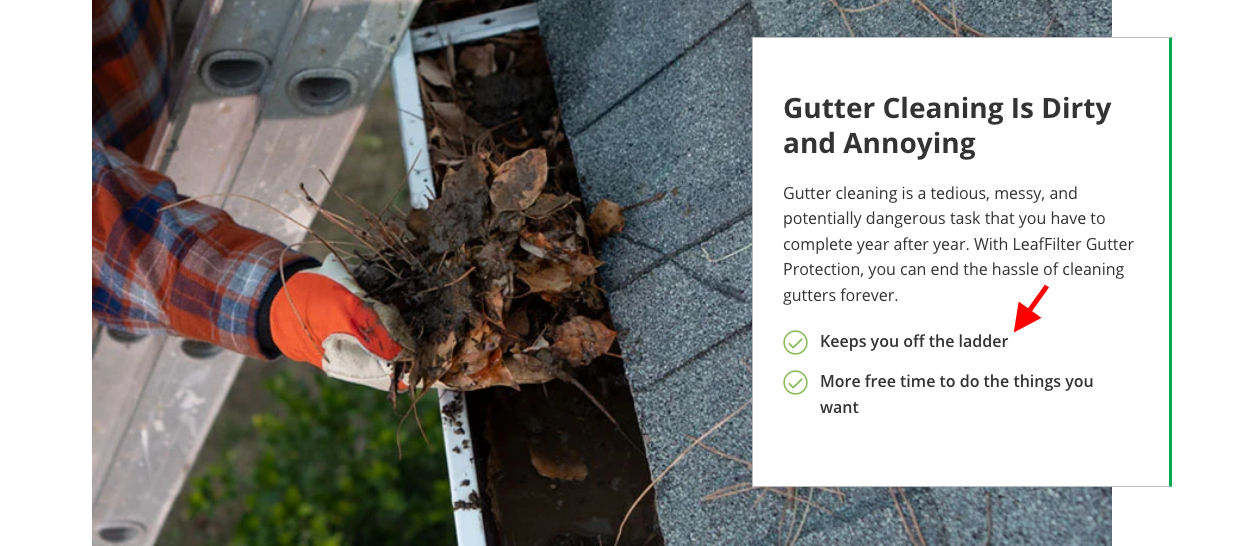 LeafFilter Gutter Guard: 'Keeps You Off the Ladder'
Gutter cleaning is dirty and annoying. So is deceptive marketing.
ADT: 'Helped Save More Lives Than Any Other Home Security Brand'
ADT: 'Helped Save More Lives Than Any Other Home Security Brand'
It's safe to say this ad makes some misleading claims.
Electric Mirror LED Mirrors
Electric Mirror LED Mirrors
FTC publishes first closing letters since Made in USA Labeling Rule went into effect in August.