Restore: Just How 'Smart' Is This Sleepwear?
What can these "performance pajamas" offer that a good night's sleep can't?
When Lunya gets around to fixing a typo in a blurb on its website about its new Restore collection of "smart sleepwear," the Los Angeles-based company might also want to consider editing (or deleting) some of the bold health claims that reside therein. The blurb, brought to our attention by a reader, states:
The Restore line features Lunya's soft and breathable Pima cotton and with Celliant® minerals. This proprietary mineral mix is the real deal; it's regulated by the FDA, and works to absorb and convert body heat into infrared energy which is then recycled back into your skin and tissues, helping to rebuild and recharge the body during sleep. Celliant® powered fabrics also increase oxygen levels in the body which allows your cells to to regenerate faster, making it the perfect follow on for a tough workout.
Did you catch the extra "to" in the last sentence? Lunya didn't. More importantly, what's your take on the company's claim that its pajamas boldly go where no pajamas have gone before, "into the skin and tissues," to help "rebuild and recharge the body during sleep"? Here's ours:
While some studies have shown infrared technology like Celliant's to increase blood flow and decrease inflammation, there appears to be less consensus in the scientific community on the tech's ability to increase oxygen levels to the point where cells are regenerating faster than they normally would during sleep. Also, according to researchers, there's only so much oxygen our bodies can take.
Lunya says Celliant is "regulated by the FDA." Here's what they mean by that: The FDA classifies Celliant products as medical devices because, according to a press release from the maker of Celliant, the products "temporarily promote increased local blood flow at the site of application in healthy individuals." As we've noted before, if a company wants to sell a medical device, it needs to let the FDA know about the device. In other words, don't confuse "regulated by the FDA" with "approved by the FDA." They are not the same.
Lastly, sleep can do some pretty amazing things on its own, including some of the things that Lunya markets its high-tech sleepwear to do (though, in the case of cell regeneration, perhaps not to the degree that Lunya claims). Which begs the question: What can Restore offer with its $62 muscle tees that a (free) good night's sleep can't? You'll have to look beyond the marketing to find out.
Find more of our coverage on sleep products here.
---
You Might Be Interested In
Gravity Defyer Shoes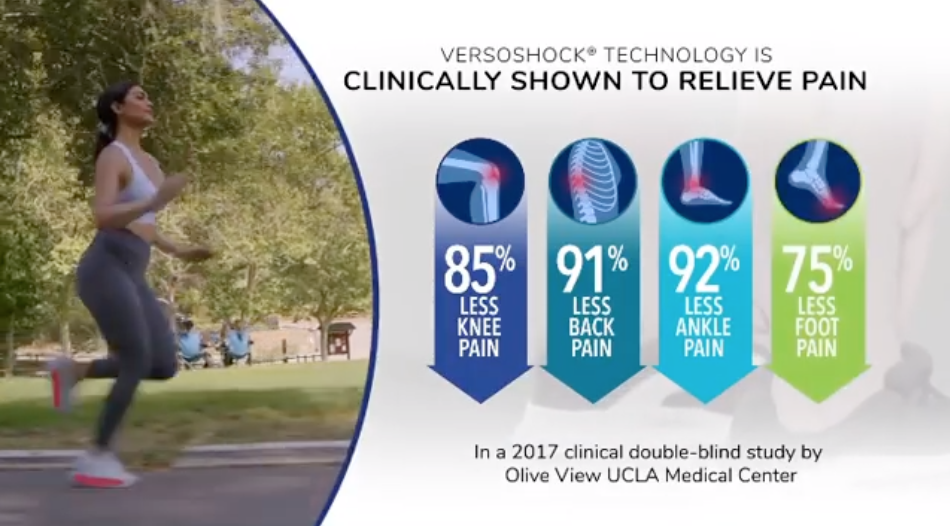 Gravity Defyer Shoes
"Clinically proven" pain relief claims come under fire.
G95 Protective Gear
G95 Protective Gear
Marketer makes some bold claims related to the coronavirus.
The Good Feet Store
The Good Feet Store
Customer testimonials aren't a good fit for claims that shoe inserts address medical conditions like plantar fasciitis.