Poland Spring ORIGIN
Poland Spring charges consumers a premium for its ORIGIN water. What are they getting in return?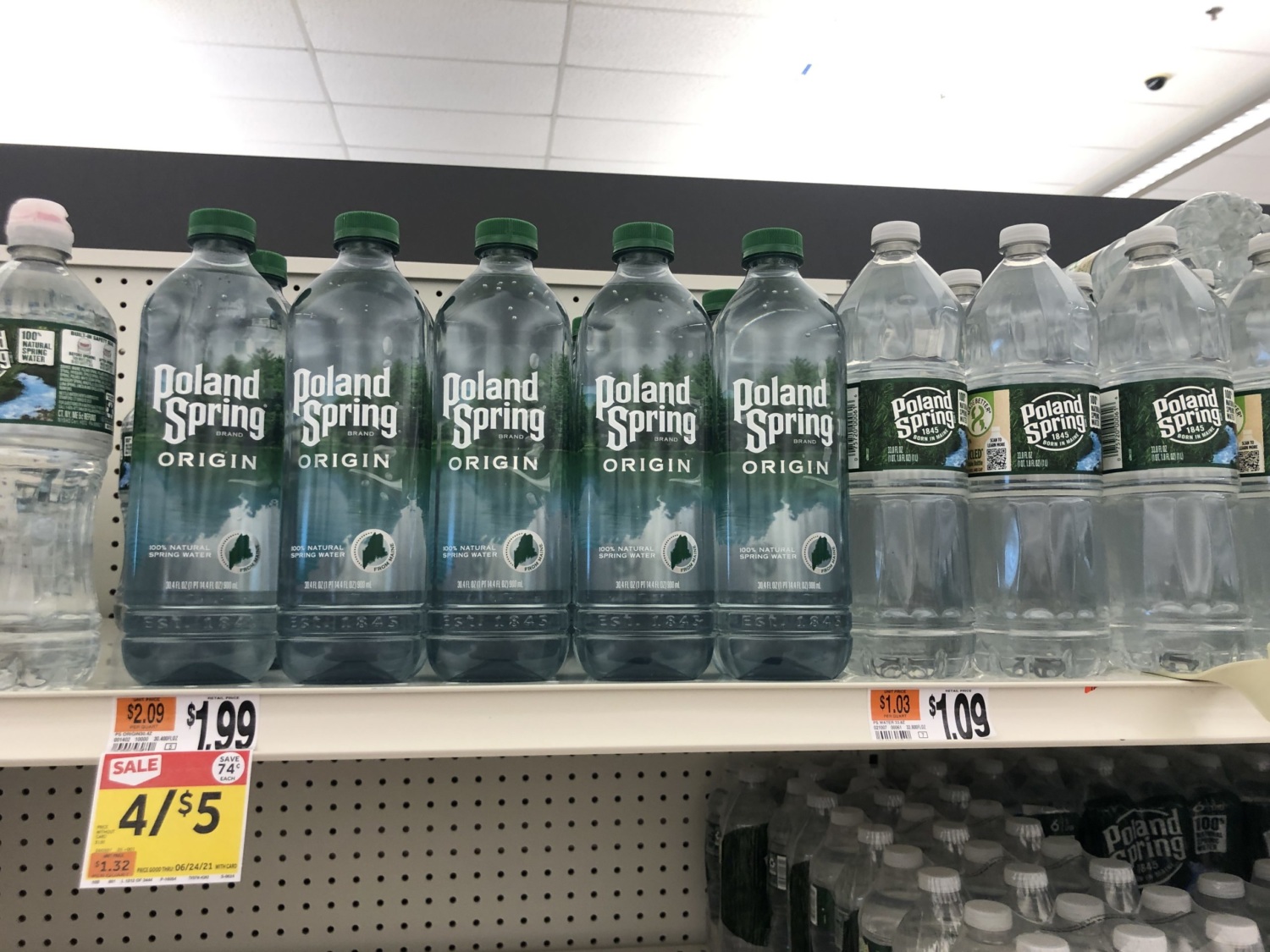 When Nestlé Waters North America launched Poland Spring ORIGIN in April 2019, the product was only available for purchase on Amazon.com and through a delivery service called ReadyRefresh and only in a 12-pack of 900ml bottles. Now that individual bottles have hit store shelves, it's unclear what separates ORIGIN from regular Poland Spring – that is, besides the fact that, in some stores, it costs almost a dollar more for around the same amount of water (see above).
And if you ask Nestlé Waters North America, which has since rebranded itself BlueTriton Brands, its answer isn't very convincing.
"While both Poland Spring ORIGIN and Poland Spring waters are 100% natural spring water sourced in Maine, Poland Spring ORIGIN comes from a single source, White Cedar Spring, and is also the only Poland Spring brand to be made available to consumers nationally," a company spokesperson told TINA.org in response to a request for comment for this ad alert.
First, if this spring is so special why isn't it mentioned in a Poland Spring ORIGIN TV commercial featuring McDreamy himself that debuted earlier this year? Also, what does this mean for the other springs from which Poland Spring sources its water? Are those springs second rate? (Of note, Poland Spring has faced allegations that its "100% natural spring water" doesn't meet the FDA's definition of "spring water," which the company denies.)
Second, contrary to the parent company's statement, regular Poland Spring is available for purchase at dozens of brick-and-mortar locations across the country, from New York to Miami to Chicago to Los Angeles, according to a search tool on polandspring.com. It can also be purchased on Amazon, though ORIGIN gets top billing in search results for "Poland Spring."
So what exactly are consumers paying a premium for? It might just be a fancier bottle. The BlueTriton Brands spokesperson said:
Poland Spring ORIGIN is an American premium bottled spring water brand packaged in a beautiful and ergonomic bottle that delivers a premium experience consumers can both see and feel. Its unique rectangular shape makes it both easy to hold and fit into cup holders, bags and backpacks. The label design transports consumers to the beautiful landscape of Maine and the debossing details tell the Poland Spring ORIGIN story while elevating the bottle's look and feel.
Find more of our coverage on H20 here.
---
You Might Be Interested In
Companies Accused of Greenwashing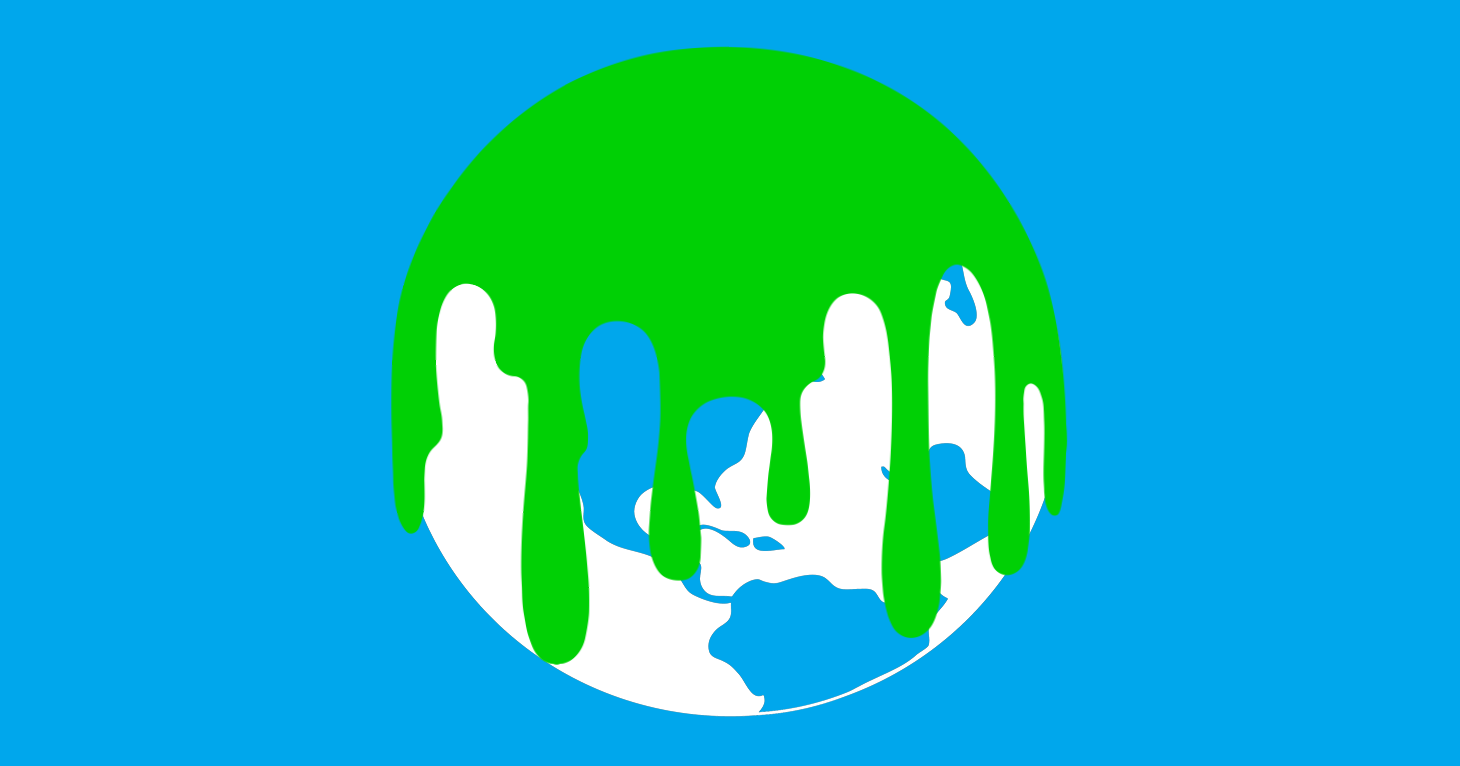 Companies Accused of Greenwashing
When companies green it, they better mean it.
CATrends: '100% Recyclable' Water Bottles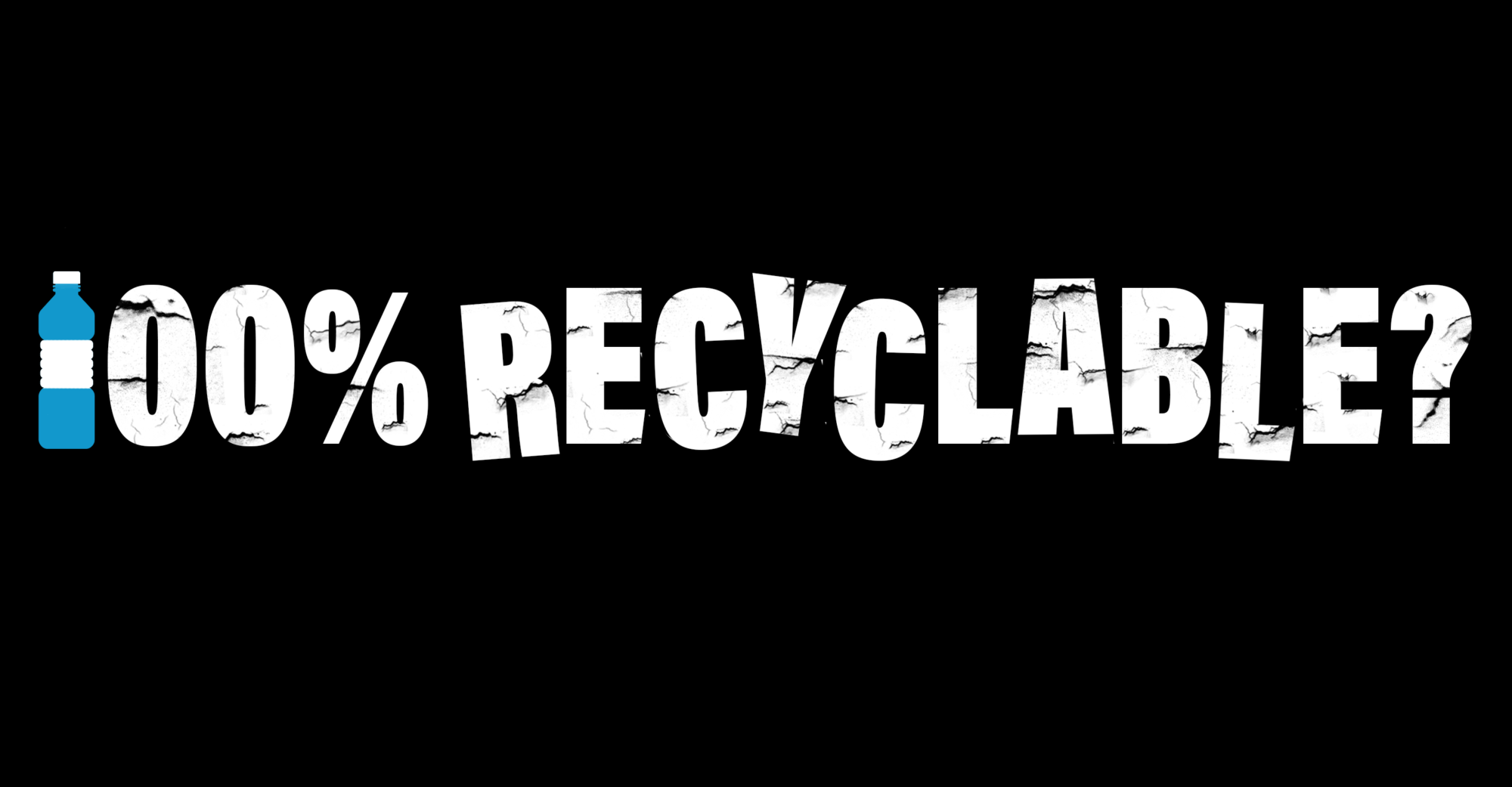 CATrends: '100% Recyclable' Water Bottles
Bottled-water brands mislead consumers who want to "do their part" and recycle, class-action lawsuits allege.
Quorn Foods Thai Wonder Grains
Quorn Foods Thai Wonder Grains
Meat alternative brand takes its carbon footprint reduction claims a step too far.