Before You Let Miracle Copper Socks Knock You Off Your Feet…
You'd be wise to question the science behind copper-infused clothing.
One would be wise to keep their feet on the ground regarding Miracle Copper Socks, an "As-Seen-on-TV" product that claims to deliver a dose of copper-infused compression that improves circulation, reduces swelling, and relieves aches and pains in the feet and calves.
"Copper releases positive ions to promote health and wellness," a man identified as Dr. Mark Spal says in the commercial. "I recommend Miracle Copper Socks to my patients to help relieve pain and swelling of the foot."
However, the science is still out on the health benefits of copper-infused clothing and the commercial does not cite any specific clinical studies that prove different.
But that's only part of the problem with the product's advertising. The other issue that could sock consumers in the wallet is the advertised cost, or rather the misleading nature of it.
The commercial ends, "That's right. You get two pairs of Miracle Copper Socks — an amazing value — for only $12.99. Call now!" But as you can see on the checkout page, that price does not factor in the cost of processing and handling, which at $6.99 a pair, makes the total cost of getting the socks to you more than the total cost of the socks.
It's also worth noting that the box to purchase the second "free" pair of socks is pre-checked in the order form online, a red flag consumers should look out for whenever shopping online.
Click here for more of our coverage on "miracle" products.
---
You Might Be Interested In
Gravity Defyer Shoes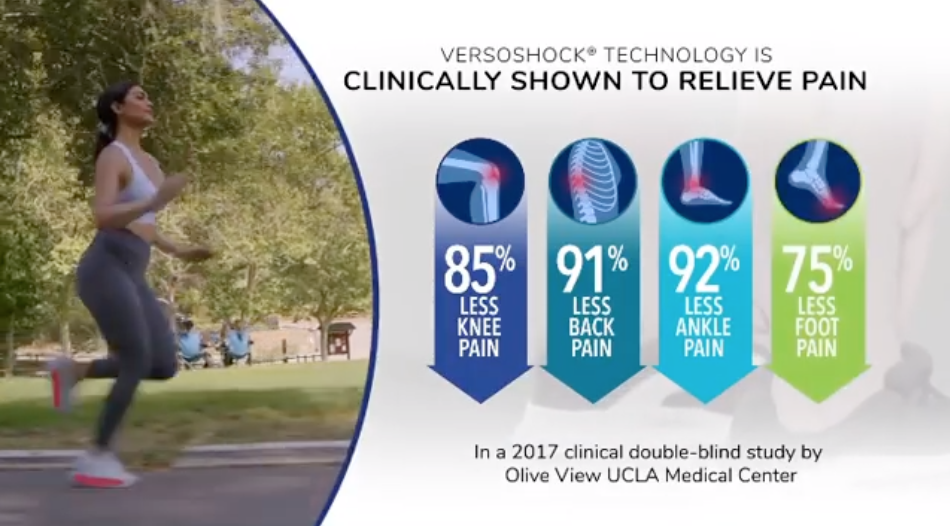 Gravity Defyer Shoes
"Clinically proven" pain relief claims come under fire.
G95 Protective Gear
G95 Protective Gear
Marketer makes some bold claims related to the coronavirus.
The Good Feet Store
The Good Feet Store
Customer testimonials aren't a good fit for claims that shoe inserts address medical conditions like plantar fasciitis.