Lumber Liquidators
A recent slew of class-action lawsuits allege company falsely markets its laminate flooring as safe.
|
Lumber Liquidators may soon have to walk the plank — perhaps one of its own? — after a scathing 60 Minutes report and a slew of subsequent class-action lawsuits alleging that the flooring contains dangerous levels of formaldehyde and that the company is falsely marketing it as safe by regulatory standards.
At least 32 class-action lawsuits filed against the company since March 3 allege that Lumber Liquidators falsely markets its Chinese-made laminate flooring as compliant with California Air Resources Board (CARB) safety standards, by which national emission standards on formaldehyde limits are based.
The lawsuits allege that formaldehyde levels found in the flooring dangerously exceed CARB standards and that human exposure to the gas — which is used in the glue that bonds the boards — can lead to serious health problems such as cancer, asthma, and other ailments. And some suits note: "[F]ormaldehyde is the sort of toxic substance to which people may be exposed without knowing they are at risk."
TINA.org reached out to Tom Sullivan, the chairman and founder of Lumber Liquidators, asking for his reaction to the recent spate of class-action lawsuits against his company. In an emailed statement, his office said:
We comply with all applicable regulations regarding our products, including our laminates. We take numerous steps above and beyond what the law requires… We do not sell products that do not pass both regulatory standards as well as our own internal testing.
The lawsuits come days after a 60 Minutes report that claimed to show undercover footage of employees at three Chinese flooring mills admitting to slapping false CARB certification stickers on laminate flooring headed for Lumber Liquidators. An employee identified as the manager told undercover 60 Minutes investigators posing as buyers that they could get CARB-certified laminate "but it would be very expensive."
"If there is anything going on, we will stop it immediately," Sullivan told 60 Minutes correspondent Anderson Cooper, when presented with the footage. "I don't know if it's true or not. I don't know what the whole story is, but we will investigate it immediately."
A company statement posted online on the company website a day after the 60 Minutes episode aired stated that the Chinese suppliers "confirmed that all products provided to Lumber Liquidators have been and are CARB compliant." The statement also disputed lab results shared during the episode claiming that 60 Minutes "used an improper test method in its reporting." The results found that only one out of 31 Chinese-made laminate flooring products from stores across the U.S. were CARB-compliant.
The statement also touched on what Lumber Liquidators views as the real reason behind the recent hostility toward the company, which claims to be the largest retailer of hardwood flooring in North America:
As 60 Minutes noted, these attacks are driven by a small group of short-selling investors who are working together for the purpose of making money by lowering our stock price. Their motives and methods are wrong and we will fight these false attacks on all fronts.
In May the company pulled its Chinese-made laminate flooring products pending a review of its certification and labeling processes. Lumber Liquidators' shares have been on a tumble since Feb. 24, falling more than 50 percent since that time.
This article was updated on 5/21/2015.
---
You Might Be Interested In
Vinotemp Wine Coolers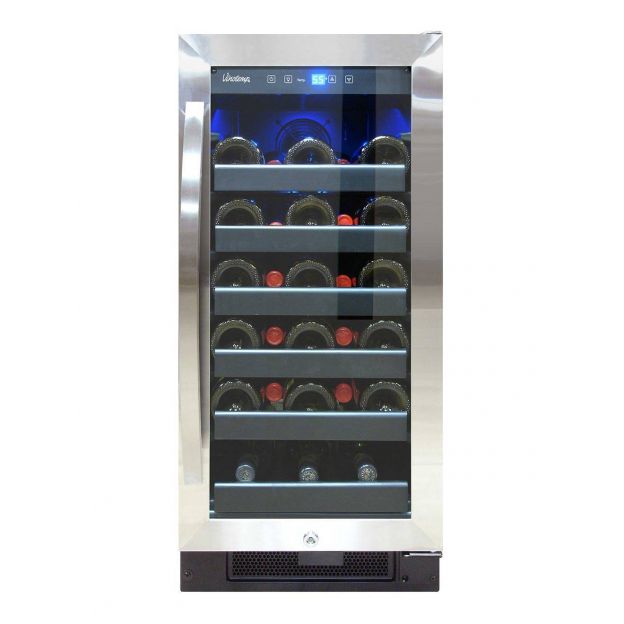 Vinotemp Wine Coolers
FTC publishes first closing letters since Made in USA Labeling Rule went into effect in August.
SharkNinja's NeverStick Nonstick Cookware
SharkNinja's NeverStick Nonstick Cookware
Does NeverStick really perform better than other nonstick cookware brands?