KLM Royal Dutch Airlines' CO2ZERO Carbon Offset Program
Lawsuit and environmental groups accuse Dutch airline of greenwashing.
A new class-action lawsuit against KLM Royal Dutch Airlines claims the airline's advertising of carbon offsets as sufficient to negate the environmental effects of flying is "false, deceptive and misleading."
The Netherlands-based airline, which operates international flights to and from dozens of U.S. airports, "is aware that acting to limit the effects of climate change is important to customers, and encourages them to 'Fly Responsibly,'" the lawsuit states.
KLM entices customers to "offset" and "reduce" the environmental impact of flying by purchasing carbon credits through its CO2ZERO program.
However, there is no credible evidence that purchasing carbon offsets balances out the environmental effects of flying, "one of the most significant contributors to climate change," such that a flight could be described as "CO2 neutral" or "CO2ZERO," the lawsuit, filed in U.S. District Court for the Southern District of New York, alleges.
As a result of the false and misleading representations, customers are given the false promise that they can "Fly Responsibly" and that the environmental impact of their flights will be balanced by any offsets.
Of note, KLM's carbon offset program involves planting trees, which the CEO of United Airlines has said isn't the answer to tackling flight-related carbon emissions (even as United's own carbon offset program involves reforestation).
Like United, KLM also promotes sustainable aviation fuel, "even though such fuels have never exceeded a de minimis amount of all fuels used and are not expected to any time in the future," the lawsuit claims. In other words, sustainable aviation fuel also isn't the answer to reducing flight-related emissions, according to the lawsuit.
The lawsuit comes after several environmental groups in Europe sued KLM in July, alleging the "Fly Responsibly" advertising campaign constitutes greenwashing.
It's important to remember carbon offsets do not reduce greenhouse gas emissions from flying. (In fact, KLM acknowledges on its website that "[t]he fastest way to reduce your flight-related CO2 emissions is by not flying.") Meanwhile, experts have warned that the system used to certify carbon offsets to major airlines is flawed.
TINA.org reached out to KLM for comment. Check back for updates.
Find more of our coverage on greenwashing here.
---
You Might Be Interested In
Nike's 'Sustainability' Collection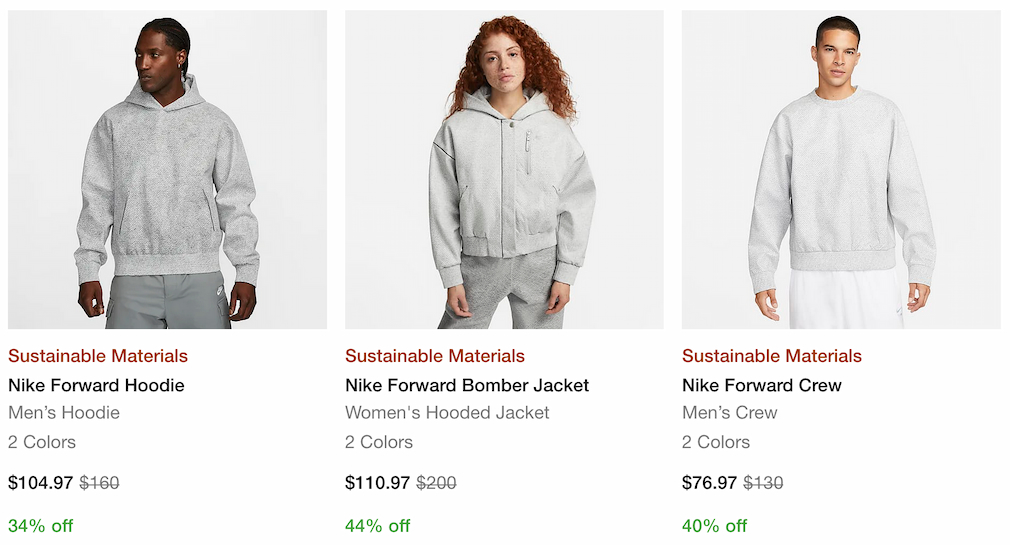 Nike's 'Sustainability' Collection
Lawsuit accuses retailer of greenwashing.
Etihad Airways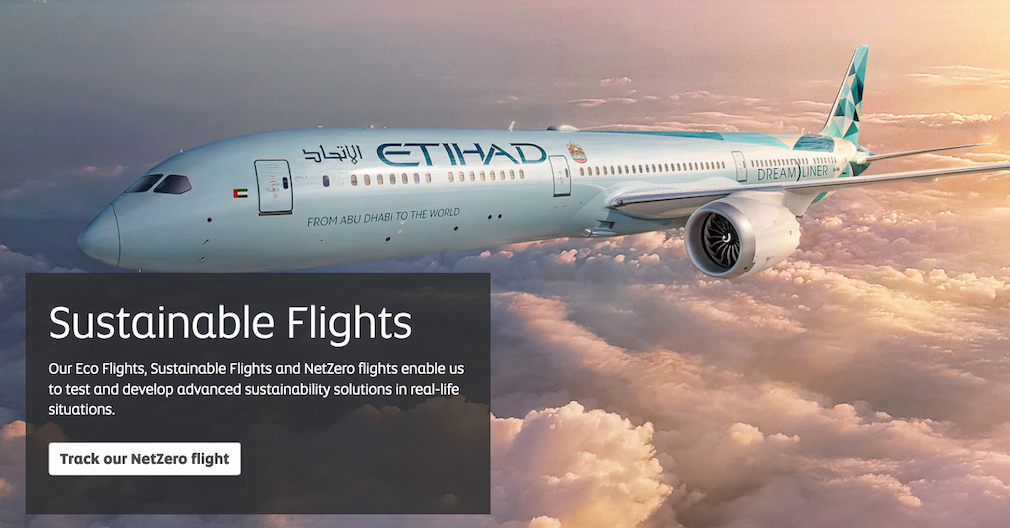 Etihad Airways
'Sustainable aviation' may be the future but it's not the reality in 2023.
United Airlines' 'Offset Your Flight' Booking Option
United Airlines' 'Offset Your Flight' Booking Option
United customers encouraged to 'offset' their flight as airline CEO blasts such carbon offset projects.