United Airlines' 'Offset Your Flight' Booking Option
United customers encouraged to 'offset' their flight as airline CEO blasts such carbon offset projects.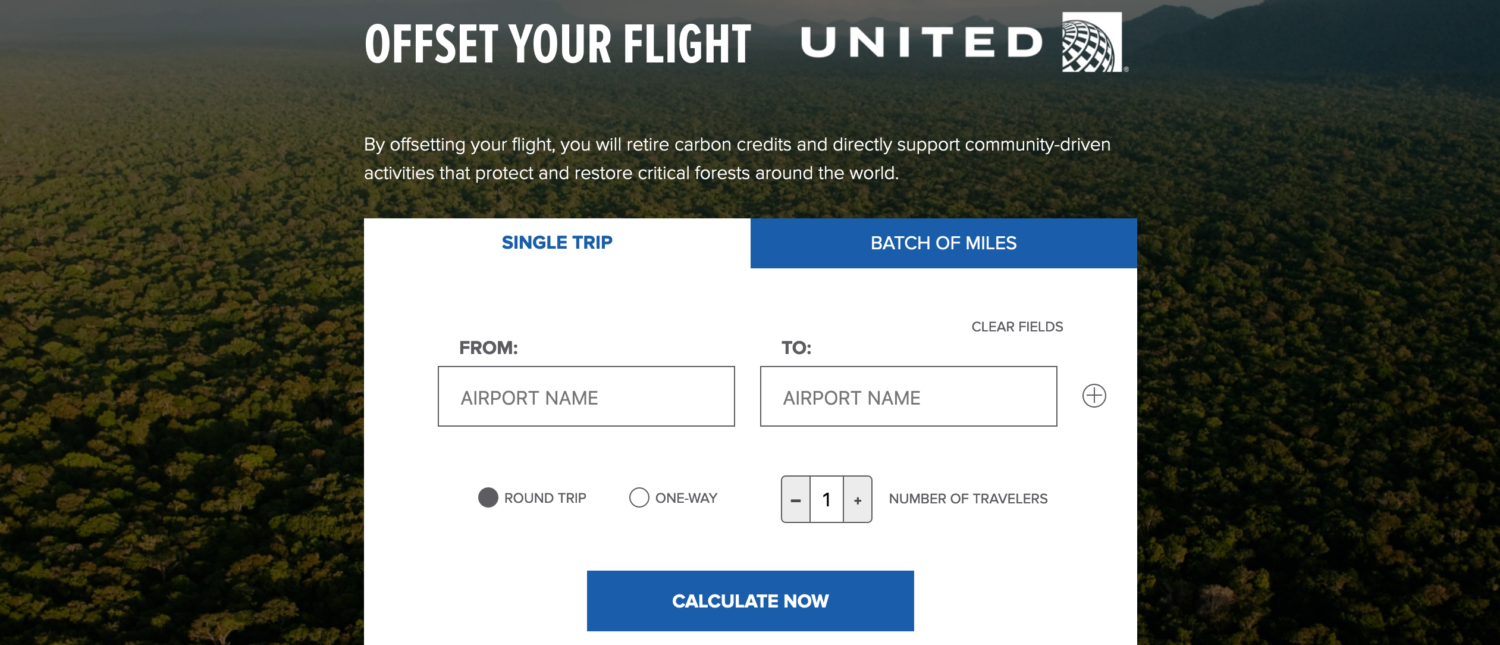 UPDATE 12/26/22: Following the publication of this ad alert, United removed some of its "offset your flight" claims.
Consumers who fly United have the option to "offset" their flight, even as the CEO of the airline, Scott Kirby, has criticized such carbon offset projects as corporate America's answer to tackling climate change.
The real challenge we have globally is that mankind produces 4,000 times as many emissions as we did in the pre-industrial era and most of these carbon offset projects are about planting trees. There is not room on the planet to plant 4,000 times as many trees. It simply can't be the answer. And the problem with it is it's the easy solution, it's the solution that if you're sitting in the C-suite you can write a check and check the box and have a marketing message that I've offset all my carbon but you really haven't done anything.
The marketing message on the "offset your flight" page is that consumers can balance out the emissions of their flight by purchasing a carbon offset or carbon credit that then finances environmental work intended to reduce greenhouse gas emissions, such as reforestation. And it costs less than you might think. For example, consumers can "offset" 1,000 miles of air travel by puchasing $2.75 in carbon credits, according to United.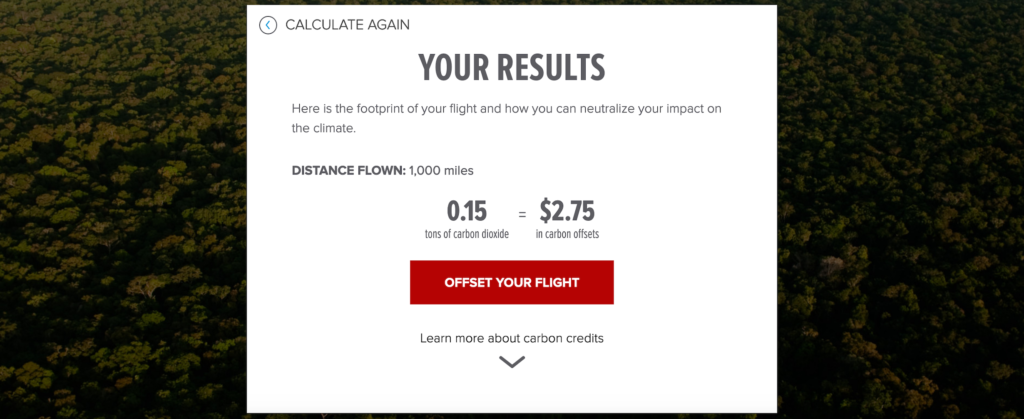 But carbon offsets do not reduce greenhouse gas emissions from flying. And experts have warned that the system used to certify carbon offsets to major airlines like United is flawed.
In response to a request for comment, a United spokesperson said that while carbon offsets are included as a booking option for consumers, they are no longer a part of the airline's "emissions reduction strategy," which is aimed at reaching net-zero carbon emissions by 2050.
The bottom line
Be wary of claims from any airline that you can "offset" your flight as the reality is likely more complicated. And as many of the world's heaviest emitters of greenhouse gases set net-zero targets, look into exactly how these companies plan to accomplish their ambitious goals. United, for example, says it plans to reach its net-zero target in part by increasing investments in "sustainable aviation fuel."
Find more of our coverage on environmental claims here.
---
You Might Be Interested In
Etihad Airways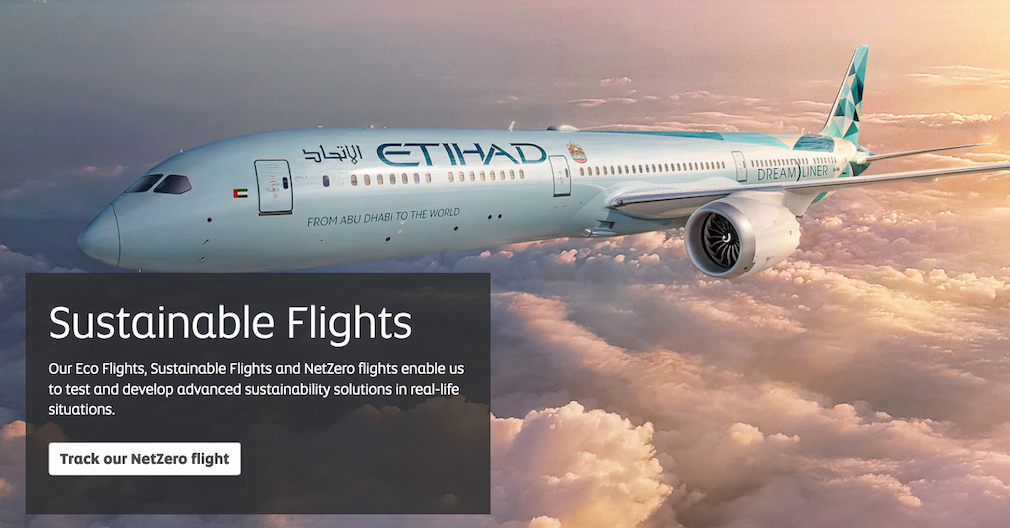 Etihad Airways
"Sustainable aviation" may be the future but it's not the reality in 2023.
American Beverage Association's Every Bottle Back Recycling Initiative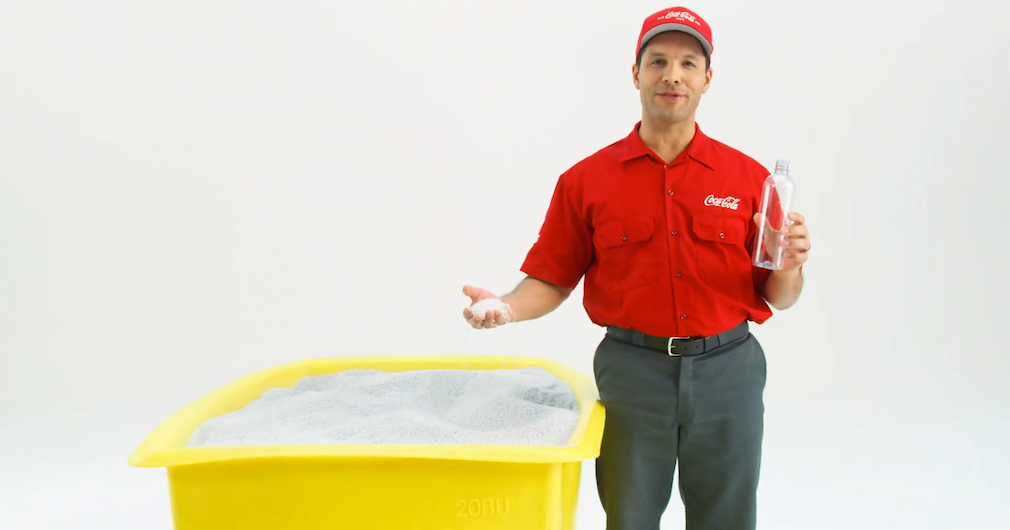 American Beverage Association's Every Bottle Back Recycling Initiative
Inquiry finds trade group overstates environmental benefits of recycling program.
KLM Royal Dutch Airlines' CO2ZERO Carbon Offset Program
KLM Royal Dutch Airlines' CO2ZERO Carbon Offset Program
Lawsuit and environmental groups accuse Dutch airline of greenwashing.