KFC Family Fill Up
Big bucket of chicken may not fill you up as much as you think.
|
Call it Kentucky Fried Deception. This ad for KFC's $20 Family Fill Up meal shows a towering red-and-white-striped bucket overflowing with chicken.
The dinner table reality is less impressive: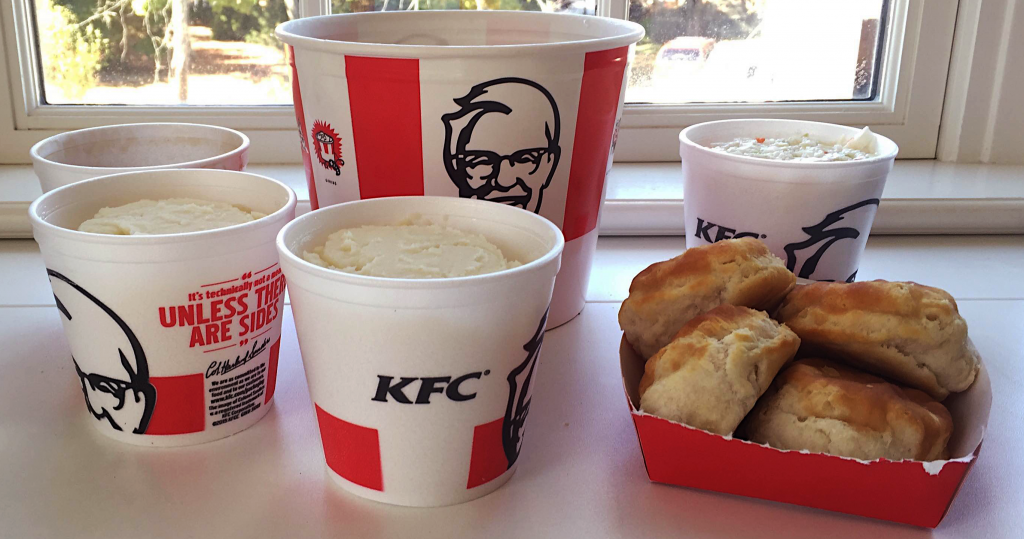 Is there even chicken in that bucket? Well, yes, but not nearly as much as the monster portion depicted in the TV commercial. A bird's eye view reveals the true amount: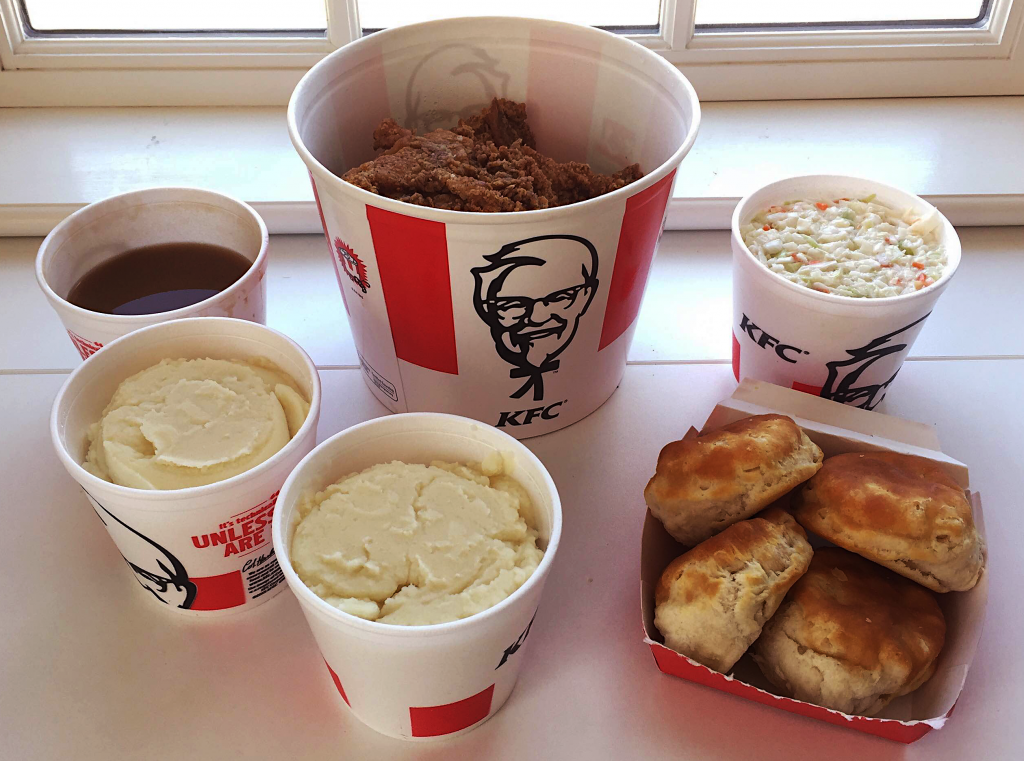 The KFC Family Fill Up is comprised of eight pieces of chicken, two large sides of mash potatoes and gravy, a large cole slaw and four biscuits. But the serving size of chicken depicted in advertising suggests a portion of poultry larger than what a consumer actually gets, as a disappointed (and maybe still hungry) TINA.org reader initially pointed out to us.
It makes one wonder what's under the eight pieces of chicken in that big bucket in the commercial. Maybe only The Colonel knows.
UPDATE 10/25/16: A New York woman is suing KFC for $20 million, saying the fast-food chain knowingly misleads consumers with images of "overflowing" chicken for its Family Fill Up meal that overstate the amount of chicken consumers actually get. 
Find more of our coverage on fast food here.
---
You Might Be Interested In
Jeep x Jurassic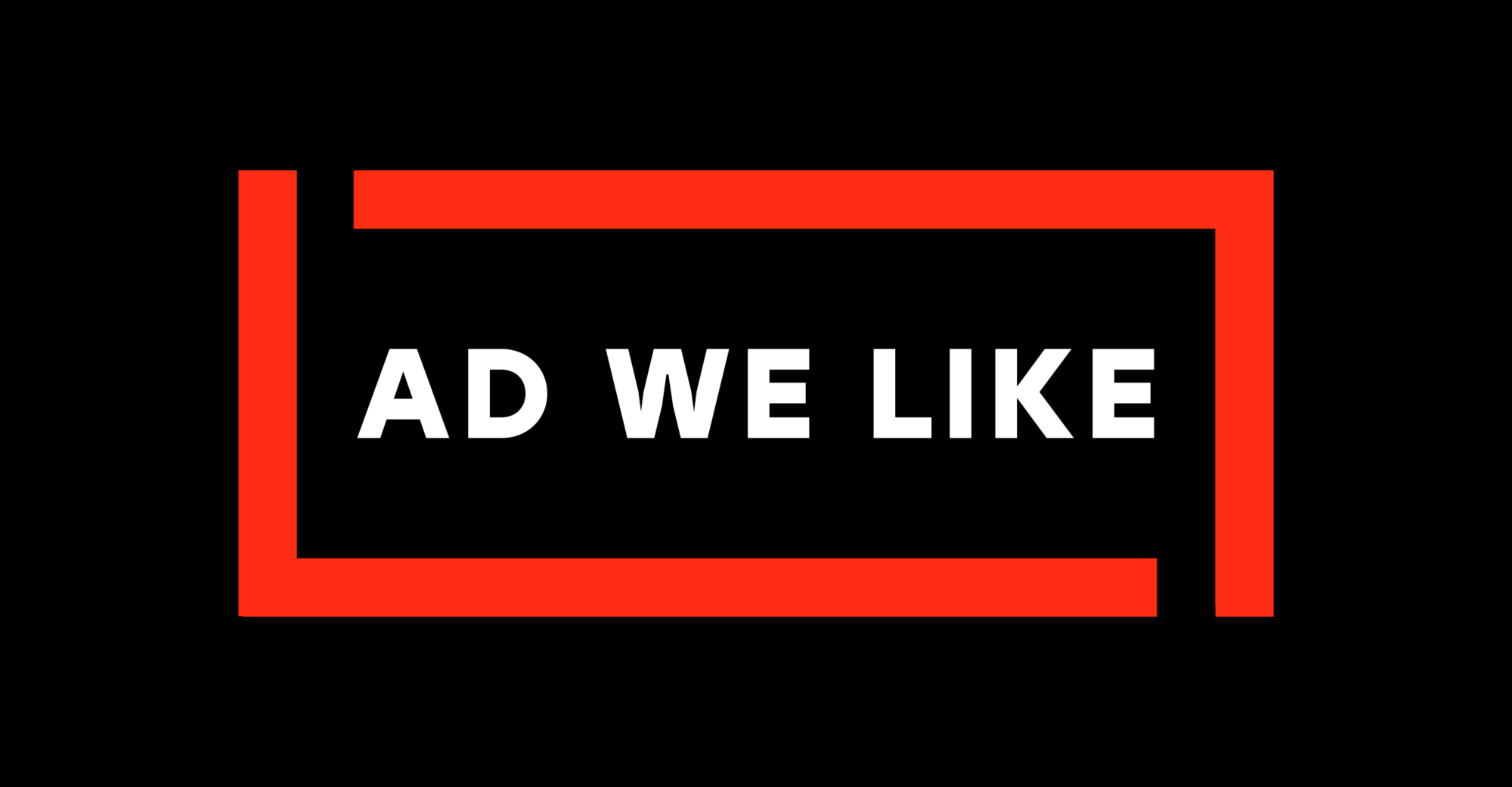 Jeep x Jurassic
A Jeep driver hatches a terrible plan(osaurus).
SKKN by Kim's Sustainability Claims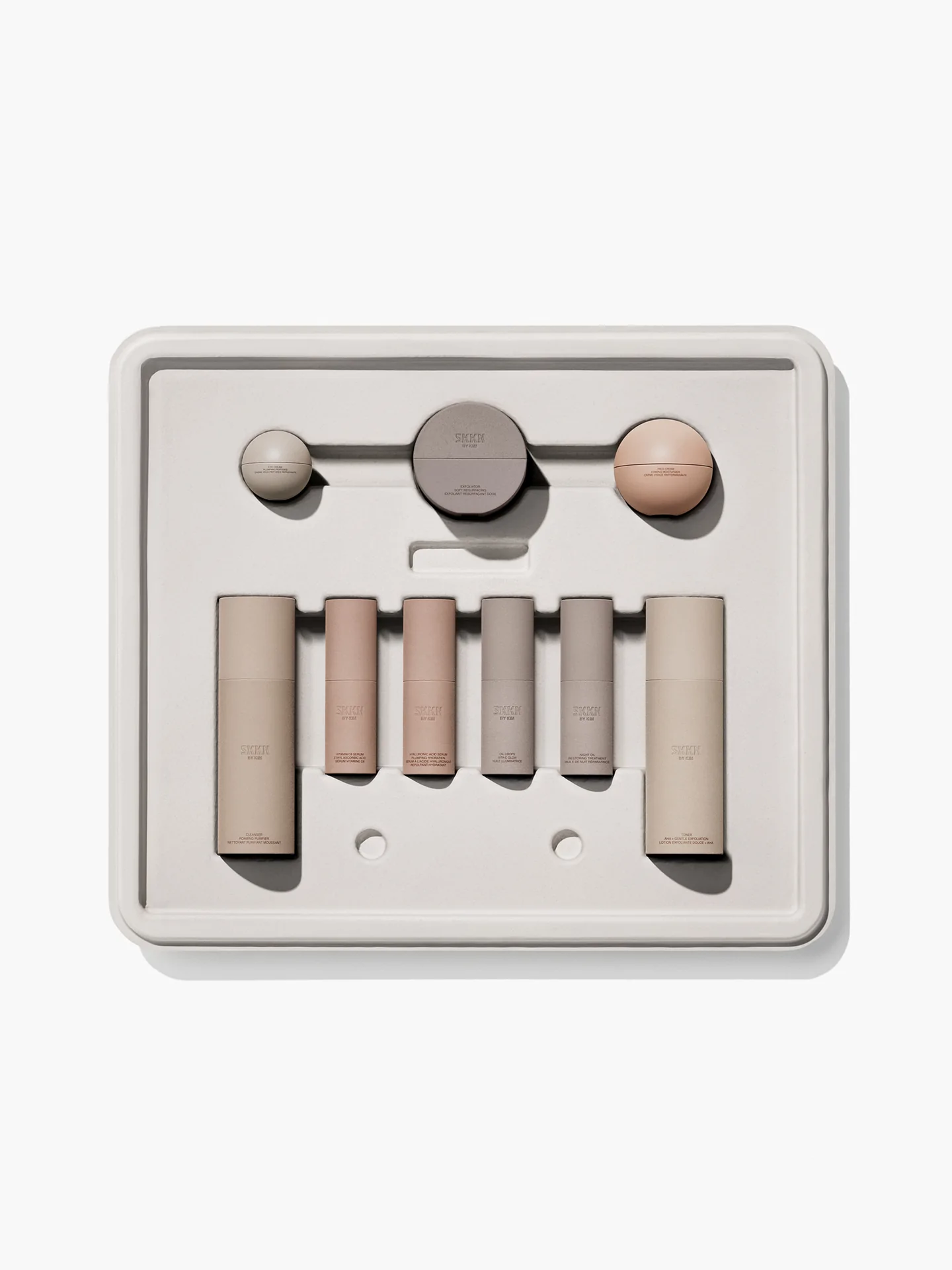 SKKN by Kim's Sustainability Claims
Consumers accuse Kim Kardashian of greenwashing.
Fungus Eliminator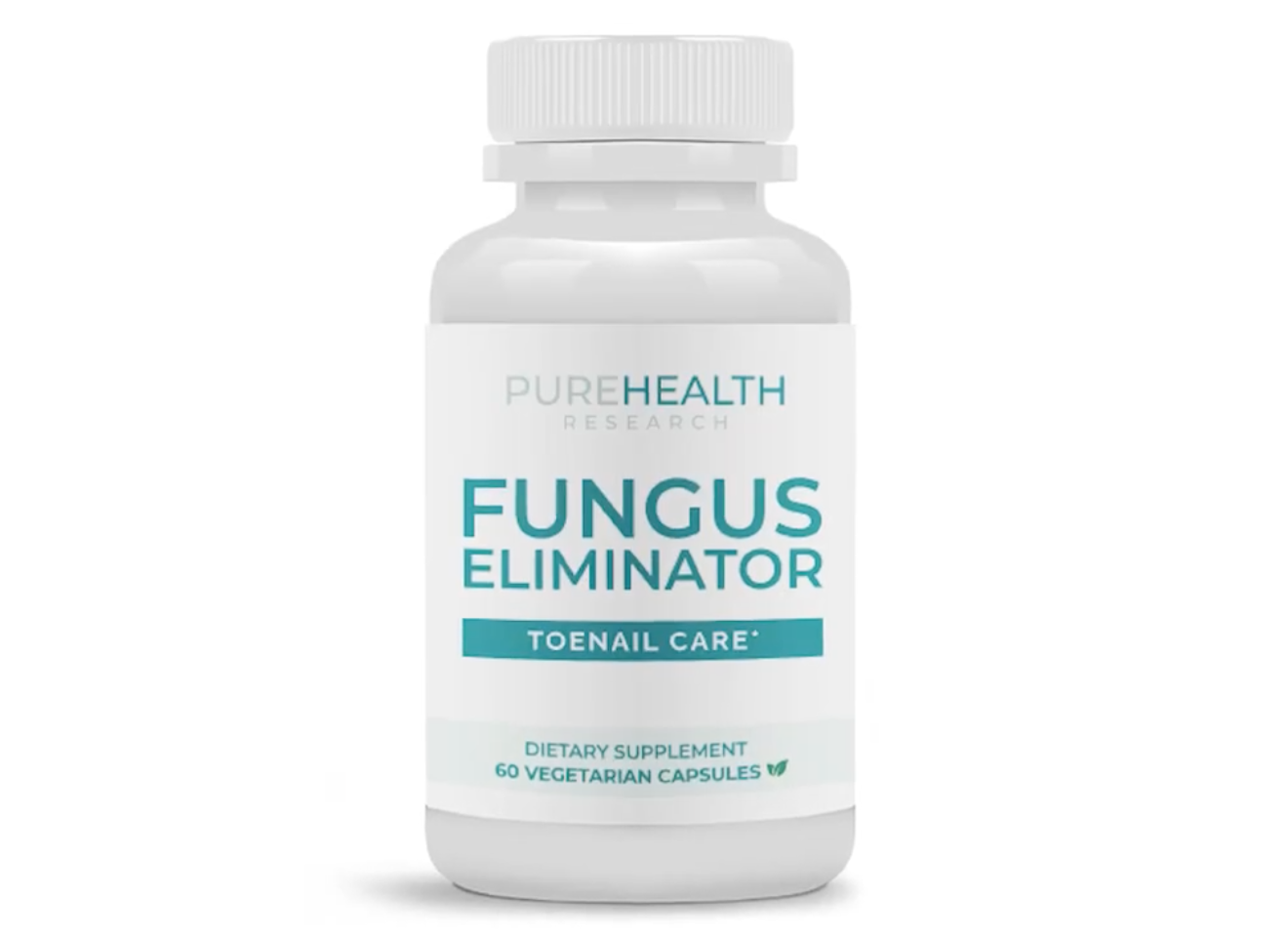 Fungus Eliminator
Forty-five million Americans are 'fighting a losing battle' against toenail fungus. Could this supplement be the solution?