HSBC's Environmental Claims
Future environmental ads must acknowledge bank's role in climate crisis.
The Advertising Standards Authority in the U.K. has banned two HSBC environmental ads for misleading consumers on the bank's ongoing contribution to climate change.
One of the ads featured an image of waves crashing on a beach with text that stated:
Climate change doesn't do borders. Neither do rising sea levels. That's why HSBC is aiming to provide up to $1 trillion in financing and investment globally to help our clients transition to net zero.
(HSBC makes similar claims regarding "financing net zero" on its website, where the company shares details about its sustainability efforts across the world, including in the U.S.)
The other ad highlighted a commitment to help plant 2 million trees.
What both ads left out: while pursuing these climate change initiatives, HSBC would continue to financially support industries like oil and gas that emit notable levels of carbon dioxide and other greenhouse gases, the ASA said.
We did not consider consumers would know that was the case, and we therefore considered it was material information that was likely to affect consumers' understanding of the ads' overall message, and so should have been made clear in the ads. We concluded that the ads omitted material information and were therefore misleading.
In addition to banning the ads, the ASA told HSBC that future ads featuring environmental claims must acknowledge the company's role in the climate crisis.
Find more of our coverage on greenwashing here.
---
You Might Be Interested In
Oatly's Environmental Claims
Oatly's Environmental Claims
Oat milk company's environmental claims come under fire.
Quorn Foods Thai Wonder Grains
Quorn Foods Thai Wonder Grains
Meat alternative brand takes its carbon footprint reduction claims a step too far.
Seven Figure Publishing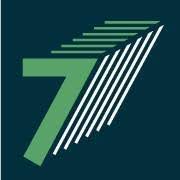 Seven Figure Publishing
TINA.org breaks down company's claim that you can collect "extra" money from the Social Security Administration.