Health Sciences Institute
Could this private video destroy Hillary's chances in 2016? The Health Sciences Institute seems to think so.
Is there a government scandal complete with conspiracy and betrayal that is putting American lives at risk? This ad for the Health Sciences Institute seems to indicate that the company has some embarrassing information on our current president and Democratic hopefuls.
Sounds scary enough to get our attention. So we watched the video:
Turns out the video has some life-saving information about how the government is lying to you. The video is filled with scare tactics about miracle cures for a variety of diseases that Big Pharma, Obama and the FDA don't want you to know about.
The video is narrated by Jenny Thompson, who is the director of the Health Sciences Institute, which describes itself as "an independent organization, dedicated to uncovering and researching the most urgent advances in modern underground medicine."
In the video, Thompson explains that there are several "real cures and treatments — bona fide miracles — for cancer, diabetes, heart disease, arthritis, and more." But "King Obama and his FDA thugs are all about making money," so you can't have them.
Thompson then introduces "H-86," which she describes as a cancer cure that:
Kills cancer cells quickly
Can Vaporize cancer in six weeks
Has the toxicity of a slice of white bread, so there are NO SIDE EFFECTS
Is a powerful cure…totally different from chemotherapy
Chokes the life out of cancer
But what is "H-86"? The Health Sciences video says that "H-86" was the work of Albert Szent-Györgyi, a Nobel Prize winner. His work is referenced on a web page for Avemar, a supplement that claims to treat cancer. Avemar is a wheat germ extract sold in other countries and remarketed in the U.S. as AWGE. Avemar is also described on the Health Sciences Institute page:
Avemar helps the immune system identify cancer cells, cuts off the energy supply to cancer cells, speeds cancer cell death, and reduces the risk of cancer recurrence.
But what is this ad trying to scare you into? A year-long membership with the Health Sciences Institute where they will give you access to this "life-saving information" for $74. But before you pay up, note this disclaimer: "The information provided on this site should not be construed as personal medical advice or instruction."
Remember, readers, marketing supplements as having the ability to treat, cure, alleviate the symptoms of, or prevent developing diseases and disorders is simply not permitted by law. If a supplement really could do all that, then it would be a drug subject to rigorous study and testing to gain FDA approval.
For more about cancer and other miracle cures, click here.
---
You Might Be Interested In
Dr. Richard Gerhauser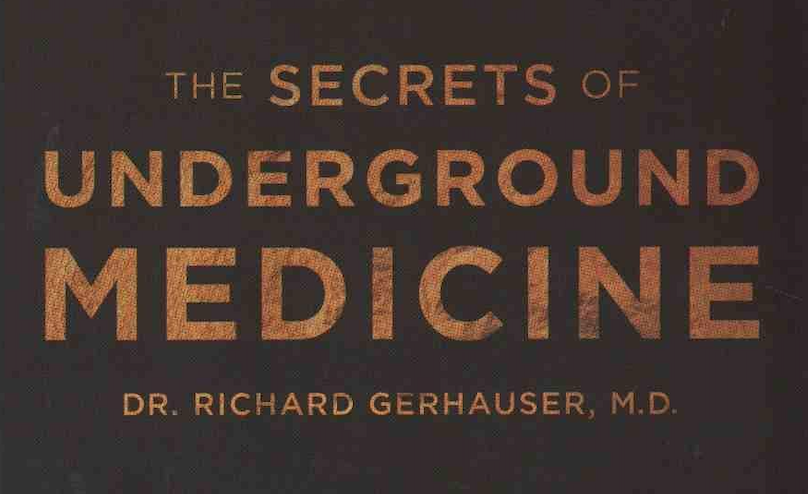 Dr. Richard Gerhauser
Doctor pitches bogus health treatments in violation of federal order.
Agora's 'Coronavirus Vaccine Survival Guide'
Agora's 'Coronavirus Vaccine Survival Guide'
Guide has some surprising health advice based on its anti-Big Pharma marketing.
'Hillary's Secret Revenge'
'Hillary's Secret Revenge'
Conspiracy-ridden video from Health Sciences Institute aims to get you to sign up as a member.