Frontier Airlines' Low Fares
Lawsuit accuses airline of running a bait and switch.
Consumers looking for cheap flights have their pick of a number of budget airlines. But according to a recent class-action lawsuit, contrary to claims that it offers "low fares," Frontier Airlines isn't one of them.
FRONTIER is not a budget airline. FRONTIER does not have the lowest airfares. FRONTIER just breaks its fees into tiny little pieces and checkpoints to water down the appearance of what is actually an average airfare when combined and compared to the industry.
The lawsuit filed last month alleges Frontier misleads consumers into believing they are purchasing a low fare when the airline "makes up whatever discount it purports to give consumers in fraudulent and unwarranted charges."
Specifically, the lawsuit accuses Frontier of running a bait and switch by advertising on its website and on the websites of third-party vendors that passengers can bring one "personal item" on the plane for free as long as it doesn't exceed certain dimensions and then, once they've arrived at the airport, charging them to check bags even if they aren't larger than the allowed dimensions.
"FRONTIER's baggage fee structure is misleading and designed to trick consumers into paying the maximum amount of fees at the airport," the lawsuit states.
FRONTIER charges different amounts for carry-on baggage and checked baggage at different stages. For instance, customers pay the least for baggage fees if they pay for the bag online before they get to the airport. Once a customer arrives at the airport, the baggage fees increase incrementally at different points in the airport, up to a $100 baggage fee for bags paid for at the gate. Consumers, however, are not advised in advances that they would be paying the said penalty for bags that FRONTIER advertises as "included" in the fares.
The lawsuit comes amid increased scrutiny of junk and hidden fees, which consumer finance experts warn are "quietly draining the wallets of middle-class Americans."
For its part, the FTC has proposed the start of a rulemaking proceeding to address such deceptive fees. In February, TINA.org submitted a comment in support of the FTC's proposed action. The comment, among other things, cited several class-action lawsuits filed against airlines, including Spirit and Southwest, alleging they charge junk and hidden fees. It also documented dozens of instances in which TINA.org itself has found companies, such as Bob's Discount Furniture and Savage X Fenty, engaging in deceptive marketing practices using junk and hidden fees.
TINA.org reached out to Frontier for comment. Check back for updates.
Find more of our coverage on junk and hidden fees here.
---
You Might Be Interested In
Ratings for Priceline's Secret Hotel Express Deals
Ratings for Priceline's Secret Hotel Express Deals
Dueling and potentially confusing hotel ratings muddy deals.
Carnival Cruise Drink Packages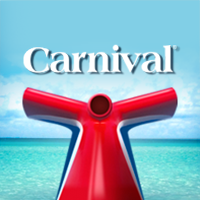 Carnival Cruise Drink Packages
TINA.org reader calls out promotion for cruise lines' CHEERS! beverage program.
JCPenney's Black Friday Fail
JCPenney's Black Friday Fail
Twitter exchange with consumer exposes how store may deactivate a coupon before it expires.