Sorry, the Vice President of Ghana doesn't really want to give you $8 million out of the blue. The tip-offs? Poor grammar, request for nonsensical "RED SEALED stamp fee" of $550, and random inclusion of photoshopped passport (which they claim the recipient has requested). Do not reply. Do not send money.
From: "vice president john dramani mahama"
To: —–@——.com
Sent: Friday, April 27, 2012 12:47:14 PM
Subject: OFFICE OF THE VICE PRESIDENT

OFFICE OF THE VICE PRESIDENT

Presidential Castle

Accra-Ghana

ATTENTION

With reference to the dossier submitted to my office by the Honorable
Minister of Finance, the government of Ghana will release and deliver
to you the total sum of eight million ($8m) dollars, being funds
registered in our record as belonging to you and being transacted upon
for transfer to you.

It is henceforth, the prerogative of my office or make available to
you the sum value of eight million ($8m) United States dollars.

It is the decision of my finance team and as a matter of fact final in
direct ramification to transfer the aforementioned fund to you in
earnest based on one of two modes.

You will have this fund delivered to you by diplomatic means, right at
your doorstep, which is the first/primary consideration of my finance
team. The second is direct bank transfer.

The first choice (which is the decision of my finance team) will
require urgent attention since my authority is most persuasive for
operation. You will receive the monetary consignment in twenty-four
(24 hrs) on formalization of statutory requirement of specifically the
procurement of the RED SEALED stamp of the Director of Treasury, as
of law.

The official RED SEALED stamp fee is [550USD}

It is both salient and pertinent to convey to you the official status
of your transaction to the effect that I have officially deducted all
hindrances to immediate delivery to you. Let it be known to you that
once you make available the RED SEALED stamp fee to my office I will
authorize delivery of your funds to you by diplomatic means. In effect
could you please reconfirm your home address as contact point or on
the alternative any meeting point of convenience and security to you
where this fund will be delivered.

While anticipating prompt appreciation of this letter please accept my
warmest regards.

here is the receiver name ANDY JOHNSON that is my secretary send me
the information also soon as you make the payment . please my friend
do not fail my instruction i promise you will receive all your
funds. Do your part by making the payment and leave the rest for me.

Remember this is the instruction from the office of the president,That
we should sent you email and let you know what to do according to the
secretary adviser to the president Dr.Collins.

The 300USD is for obtain the fund and
250USD is for the red seal stamp.Remember the Vice President ID is
there as you require.
office Address:

Osu Castle,President Rd

No:56,Accra,Ghana

My Code Number:23324

Please remember am attaching my passport ID,This is all you demanded
from me,please make sure you play your part.

NB:This the barrister email that is in-charge of your transaction in
Ghana.You can contact him to know more.( [email protected])
And this is the security company email where the money is been kept for security purpose you can also contact them for you to know more [email protected] . And also please send your telephone number for easy communication because am a very busy man in the office

That is the only money require from you.No more,kindly always call me
or sms me or email me,when you need my attention am expecting your
response ASAP. with the payment information included

BEST REGARD
VICE PRESIDENT JOHN DRAMANI MAHAMA
---
You Might Be Interested In
Nerium Skincare's Outlandish Drug Claims
Nerium Skincare's Outlandish Drug Claims
Don't throw away your prescriptions just yet.
Apollo Mental Clarity
Apollo Mental Clarity
What's not so clear? How this "smart pill" works and won't just end up maxing out your credit card.
Bay Area Houses 4 Cash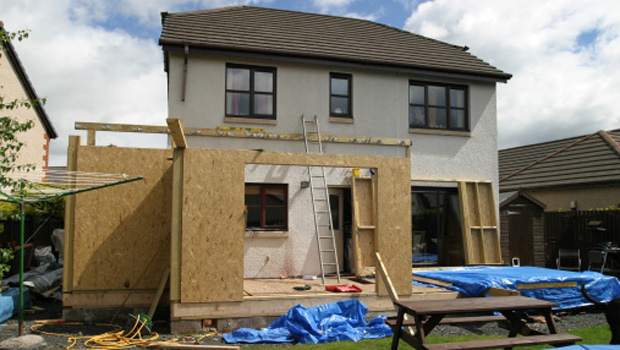 Bay Area Houses 4 Cash
Postcard marked "property notification" leads to additional red flags.