Diamond Beauty Teeth Whitening Kit
There is no such thing as an 'FDA approved' teeth whitening kit.
|
UPDATE 4/6/22: After TINA.org filed a complaint with the FDA, Diamond Beauty removed the FDA logo and FDA-approved claims from its website. Our original ad alert follows.
A teeth whitening kit falsely claiming to be FDA approved and using the FDA's logo in violation of the agency's logo policy – where have we seen this before? Ah, yes, Snow Teeth Whitening.
Diamond Beauty may not have Gronk promoting its teeth whitening kit but that does not make its website claims, above, any less false or deceptive.
As we noted in an ad alert on Snow in 2019, teeth whitening kits fall into a category of low-risk medical devices called Class I products that are generally not subject to any premarket review by the FDA, much less approved by the agency. (As with Snow, TINA.org was tipped off to Diamond Beauty by a reader.)
And even if this product were "approved" by the FDA, which it's not, the FDA Logo Policy is clear that the logo "is for the official use of the U.S. Food and Drug Administration and not for use on private sector materials."
"To the public, such use would send a message that FDA favors or endorses a private sector organization or the organization's activities, products, services, and/or personnel (either overtly or tacitly), which FDA does not and cannot do," the policy states. "Unauthorized use of the FDA logo may violate federal law and subject those responsible to civil and/or criminal liability."
TINA.org has alerted Diamond Beauty to the issues described above. Check back for updates.
Find more of our coverage on "FDA approved" claims here.
---
You Might Be Interested In
Princeton Consumer Research
Princeton Consumer Research
The bottom line? PCR works with companies to arrive at their desired results.
Theraworx Relief
Theraworx Relief
Pharmacist testimonials at the center of advertising inquiry head to the FTC for further review.
U.S. Consumer Counsel aka U.S. Consumer Times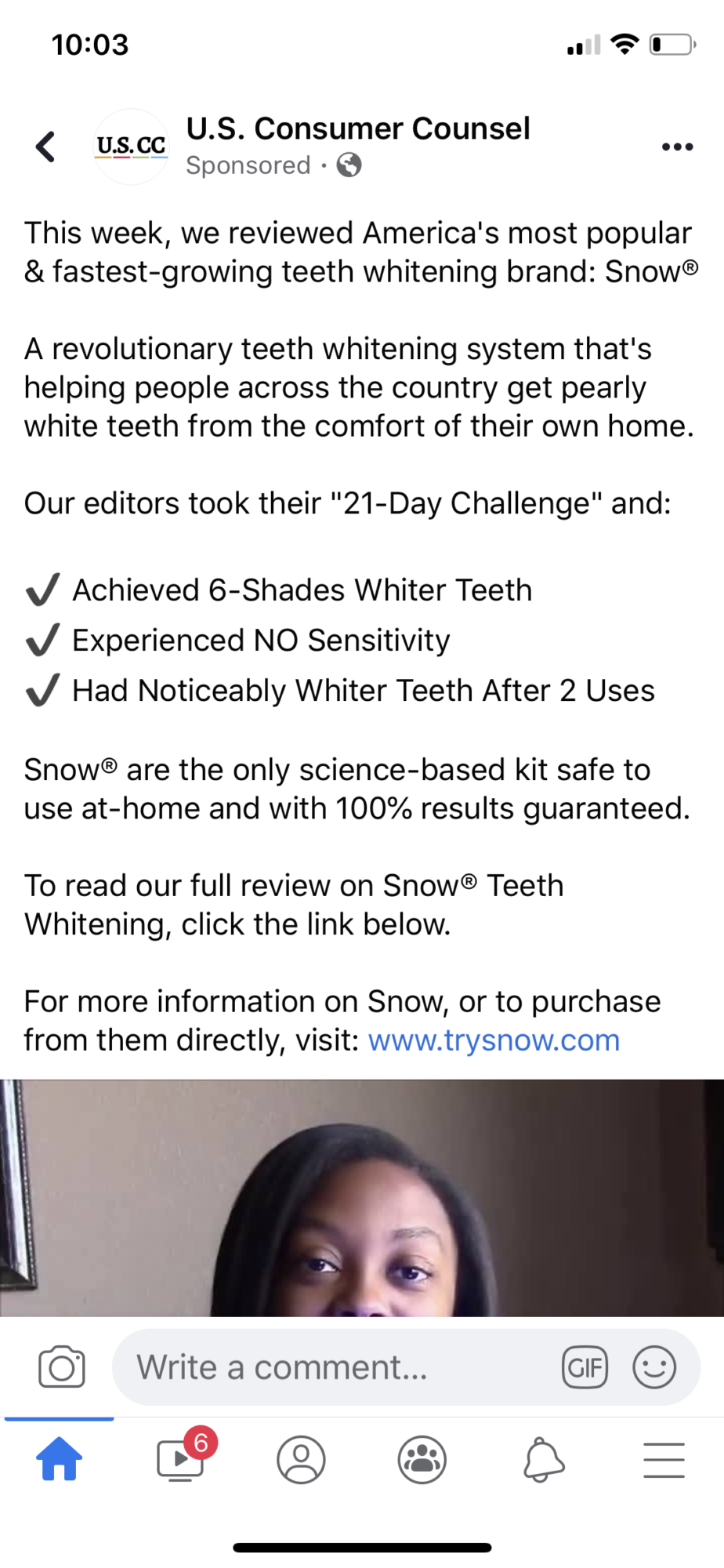 U.S. Consumer Counsel aka U.S. Consumer Times
Sketchy affiliate website promoting Snow Teeth Whitening comes down in wake of TINA.org inquiry.