Consumer Assistance Project
FTC and Florida AG file complaint against company marketing student loan forgiveness programs.
|
UPDATE 1/25/17: The operators of Consumer Assistance Project have been banned from the student debt relief and credit repair business under a settlement with the FTC and Florida. While consumers lost more than $2.3 million in the alleged scheme, the company will only have to pay the sum of its remaining assets, $4,500. What follows is our original ad alert on Consumer Assistance Project.
Not so long ago, Consumer Assistance Project claimed on one of its websites that student loan borrowers could have as much as 90 percent of their debt eliminated through one of the company's loan forgiveness programs, which were actually the government's (more on this to come). Phrases such as "Leave your student loan debt behind" and "Get rid of your debt today" enticed visitors to the site's homepage to call the company to "find the best program for your maximum savings."
But then the FTC and the Florida attorney general came knocking and filed a joint complaint against Consumer Assistance Project alleging that the Florida-based company, instead of assisting consumers, ropes them into paying illegal upfront fees of $250 plus monthly fees up to $300 for debt relief services that seldom deliver as advertised. In reality, the FTC said, the government loan forgiveness programs that dissolve student debt at the center of the company's marketing are actually difficult for most borrowers to obtain:
The telemarketers (or what the company called "student loan advisors" on its now-defunct website) have specifically represented that, if consumers purchase Defendants' services, they will see reductions in their balances by 50 to 70 percent, "at a minimum." … In most instances, however, Defendants have failed to obtain loan balance reductions through loan forgiveness programs. Most consumers who have spoken with Defendants' telemarketers are not eligible for debt reduction because they do not meet the stringent requirements of government loan-forgiveness programs.
The government programs, for example, do not apply to private loans.
The complaint also accuses Consumer Assistance Project of misleading consumers on its ability to dispute loan validity or balance as well as its capacity to provide credit repair. It seeks restitution for consumers and a preliminary and permanent order prohibiting the company and its self-described founder and CEO Chastity Valdes, as well as an affiliated company, Palermo Global LLC, from making deceptive debt relief claims.
In the action, the FTC and Florida AG pointed out that consumers can apply for government loan forgiveness programs at no cost.
"Consumers should be wary of any company that claims it can eliminate or greatly reduce debt, especially if they ask for money in advance," said Jessica Rich, director of the FTC's Bureau of Consumer Protection.
Find more information about government loan forgiveness programs here. And for more of our coverage on student loans, click here.
---
You Might Be Interested In
Capital One Spark Cash Card
Capital One Spark Cash Card
When it comes to credit cards offering unlimited cash back, it's a numbers game.
SoFi
SoFi
FTC alleges lender made false statements about the student loan refinancing savings of its customers.
Student Aid Center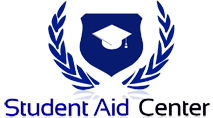 Student Aid Center
Regulators say company doesn't have the authority to approve the loan forgiveness programs it markets.