Christie Brinkley's Recapture-360 Creams
One website's "risk-free" trial offer carries hidden costs.
The former longtime face of CoverGirl, Christie Brinkley, at 61, looks "decades younger than her real age," says an Internet ad that claims to reveal "Christie's secret."
The online ad links to a website that resembles that of Shape Magazine, though clicking on "Subscribe: Save 64% off Shape Magazine" doesn't direct to a subscription form but to an order form for half of the purported anti-aging secret — red flag No. 1.
The website claims that "Christie's secret" is a daily skin care regimen that marries two anti-wrinkle creams bearing the model's name: Christie Brinkley's Recapture-360 Day and Christie Brinkley's Recapture-360 Night. It offers "risk-free" trials for both products. Just pay $1.99 shipping — red flag No.2
Signing up for one of these trial offers puts you on the hook for future monthly payments for additional products you may not want. The terms of the negative-option offer, which charges $69.95 per month, are disclosed in a pop-up window linked in small print under the larger print, "Rush My Trial," on the order page (Other websites advertising the trial offer disclose the terms on the order page itself, in addition to a note that, "Results are not guaranteed."):
The terms reveal that consumers must call to cancel within 30 days of receiving their trial offer and "return the products to avoid additional charges." But additional charges may in fact be unavoidable. Buried in the website's terms of use (red flag No. 3, if you're still keeping score at home):
…unless a postage paid return label is included with your shipment you agree to be responsible for return shipping of any products received should you wish to cancel during your trial period.
These same anti-aging products appear to be available elsewhere on the web without the potential financial pitfalls of a negative-option offer. Shop around.
Find more of our coverage on skin care products here.
---
You Might Be Interested In
Zederex Fails to Perform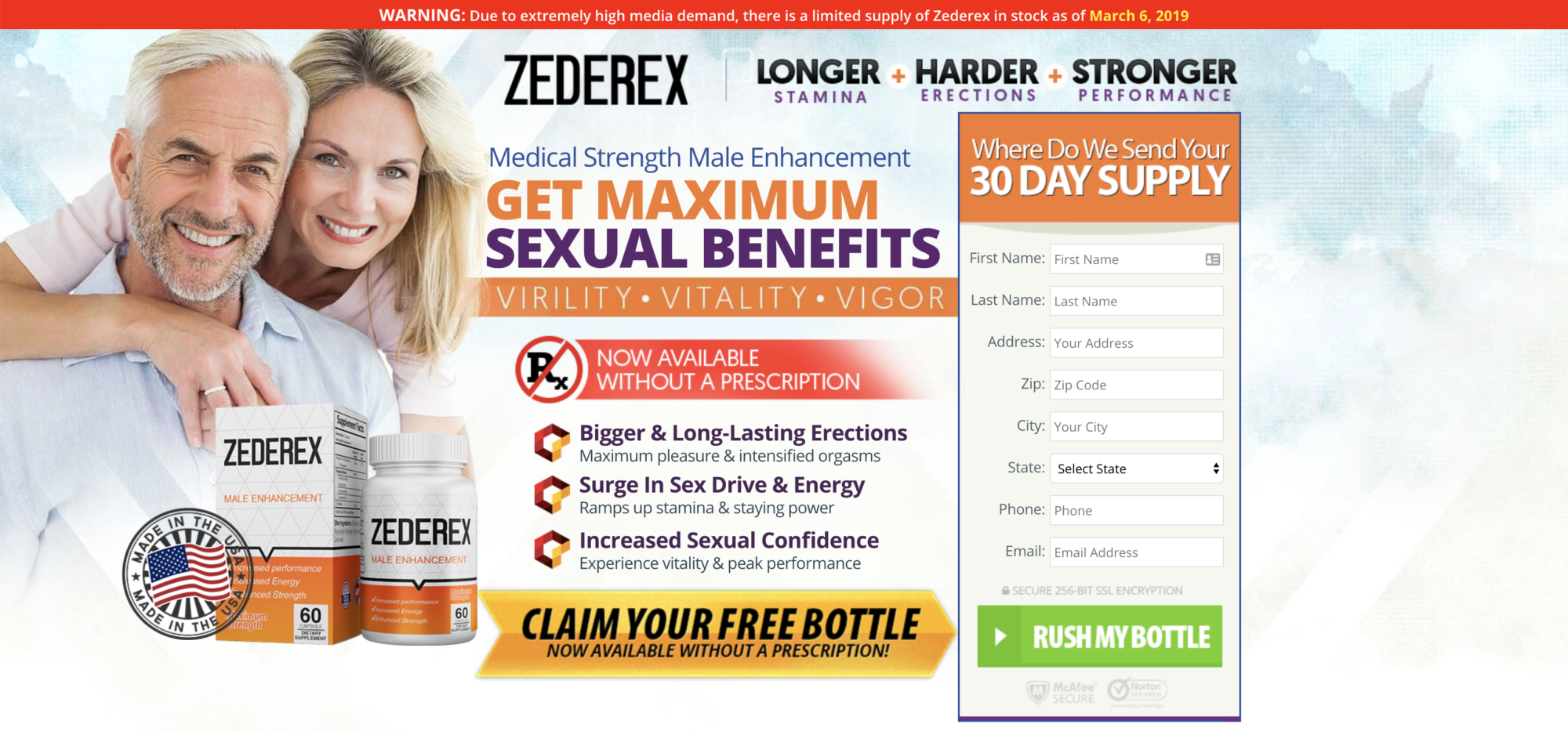 Zederex Fails to Perform
Webpage promoting ED pill is the quintessential example of fake news.
Vita Luminance/Skin Revive
Vita Luminance/Skin Revive
Holding on to this "free" bottle will cost you plenty.
Skin Element
Skin Element
Don't let this wrinkle cream free trial give you worry lines.