You Still Can't Trust Walmart's Made in USA Claims
U.S.-made misrepresentations continue one year after TINA.org alerted company to false and deceptive claims.
|
As the Fourth of July approaches, Walmart is making sure consumers know that its favorite colors are red, white and blue with its continued marketing push to purchase $250 billion in American products by 2023. In this YouTube video titled "Work is a Beautiful Thing," the company states:
This July Fourth let's think about what it means to be independent, to be free, that's what built manufacturing in America and it's what will rebuild it.
But what consumers really need to know is that despite assurances Walmart made to the FTC last fall that it had cleaned up all false and deceptive Made in the USA claims on its website and put in place procedures to flag any future misrepresentations — assurances that helped close out an FTC inquiry that was prompted by a previous TINA.org investigation and complaint to the agency — the website of the world's largest retailer is still replete with false and deceptive U.S.-origin claims.
More than eight months after the FTC ended its inquiry and one year after TINA.org first notified Walmart of U.S.-origin misrepresentations on its website, TINA.org has compiled a new sampling of more than 100 Made in the USA misrepresentations that proves the retail giant continues to deceive consumers. In a letter to the FTC sent Tuesday, TINA.org said:
In short, Walmart has shown itself unwilling to comply with FTC law despite the fact that it has had over a year to take corrective action. Clearly, FTC intervention is needed at this time for if the largest retailer in the world is permitted to flout the law in such a persistent and egregious manner, it sends a clear message to all that Walmart is held to a different standard.
Walmart's patriotic push
On Tuesday, the retailer, which also received a copy of TINA.org's letter, hosted its 4th U.S. Manufacturing Summit where, among other things, it heard from merchants pitching their U.S.-made merchandise in hopes of earning some prized real estate on a Walmart shelf and/or on Walmart.com.
Meanwhile, the retailer's website is a Made in the USA labeling mess. Last year, TINA.org warned Walmart about 200 misrepresentations it found on its website, which the company promised to correct. When TINA.org revisited the site it readily found 100 more. The latest random sampling includes products ranging from markers (see below) to baseball caps to diapers that while listed as Made in the USA are actually either wholly manufactured in places such as Korea and China or made in the U.S. with imported parts — a composition that, according to the FTC standard, cannot be advertised with an unqualified "Made in the USA" claim. Other items have conflicting U.S.-origin information on the same webpage.
When TINA.org alerted Walmart to its initial sampling of false and deceptive U.S.-origin claims in a warning letter last June, the company, among other things, blamed suppliers for providing outdated information. At the time, Walmart spokesman Kory Lundberg said that the company relies on suppliers to submit accurate information regarding origin claims for products.
Walmart is still pointing to suppliers as the source. An infographic promoting how the company is "Investing in American Jobs" embedded within a June 16 post on the company's blog touts that two-thirds of what Walmart spends on products in U.S. stores is made, sourced, assembled or grown in the U.S., with the caveat that the figure is "according to our suppliers."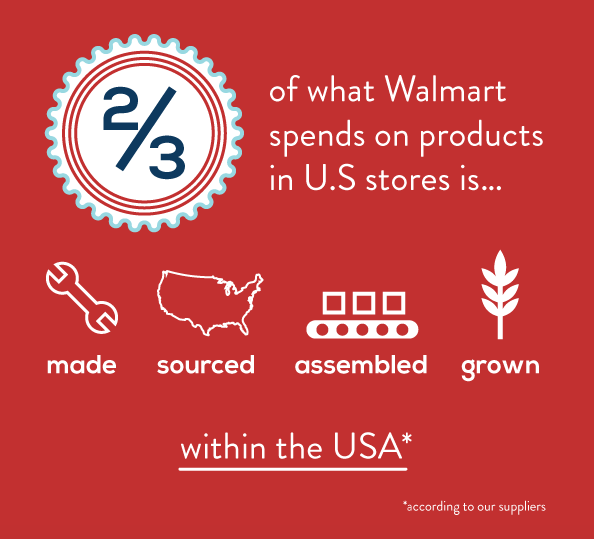 Walmart also continues to post what it terms a disclaimer beneath each product listing that states that "displayed country of origin information may not be accurate or consistent with manufacturer information" and that it is up to consumers to check the product packaging and manufacturer information to determine the product's origin. But such a disclosure, TINA.org has noted in letters to the FTC including the one sent Tuesday, legally can never be used to cure a false claim and worse, most consumers won't even see it because of where it is placed on product pages.
Calling the shots
Walmart has not responded to a TINA.org request for comment. But the retailer has been circulating a statement in response to media inquiries about TINA.org's latest findings. The statement is reminiscent of promises made to the FTC last fall. According to multiple media reports, the company said in part that TINA.org's claims are "not new" and that Walmart "will continue to work with our suppliers to help ensure we are giving our customers the transparency and authenticity they are looking for."
Walmart's "Work is a Beautiful Thing" video ends with a promising note on U.S. manufacturing: "You can see it happening in small towns where factories are pumping life back into communities and we are once again calling the shots. So enjoy the holiday and then let's go to work."
Walmart certainly has work to do to ensure consumers, especially those who studies have shown pay more for American-made items, are getting accurate information about where the company's products are really made.
Walmart is one of dozens of companies whose American-made claims have been scrutinized by the FTC. The agency has closed out investigations of almost 40 companies in the past two years, including Walmart, and has settled a handful of cases since 2009. It is currently litigating only one case that it filed in February against Chemence, Inc., a glue company that it alleges is falsely claiming that certain products were Made in the USA even though significant costs of the chemical components are attributable to imported chemicals.
Find more of our coverage on Made in the USA claims here.
UPDATE 7/28/17: Walmart has done away with its "Important Made in USA Origin Disclaimer" that attempted to shield it from Made in the USA misrepresentations on product pages. A new disclaimer states that Walmart has not verified that any product information is accurate and reiterates that consumers should rely on product packaging and manufacturer information.
---
You Might Be Interested In
Jeep x Jurassic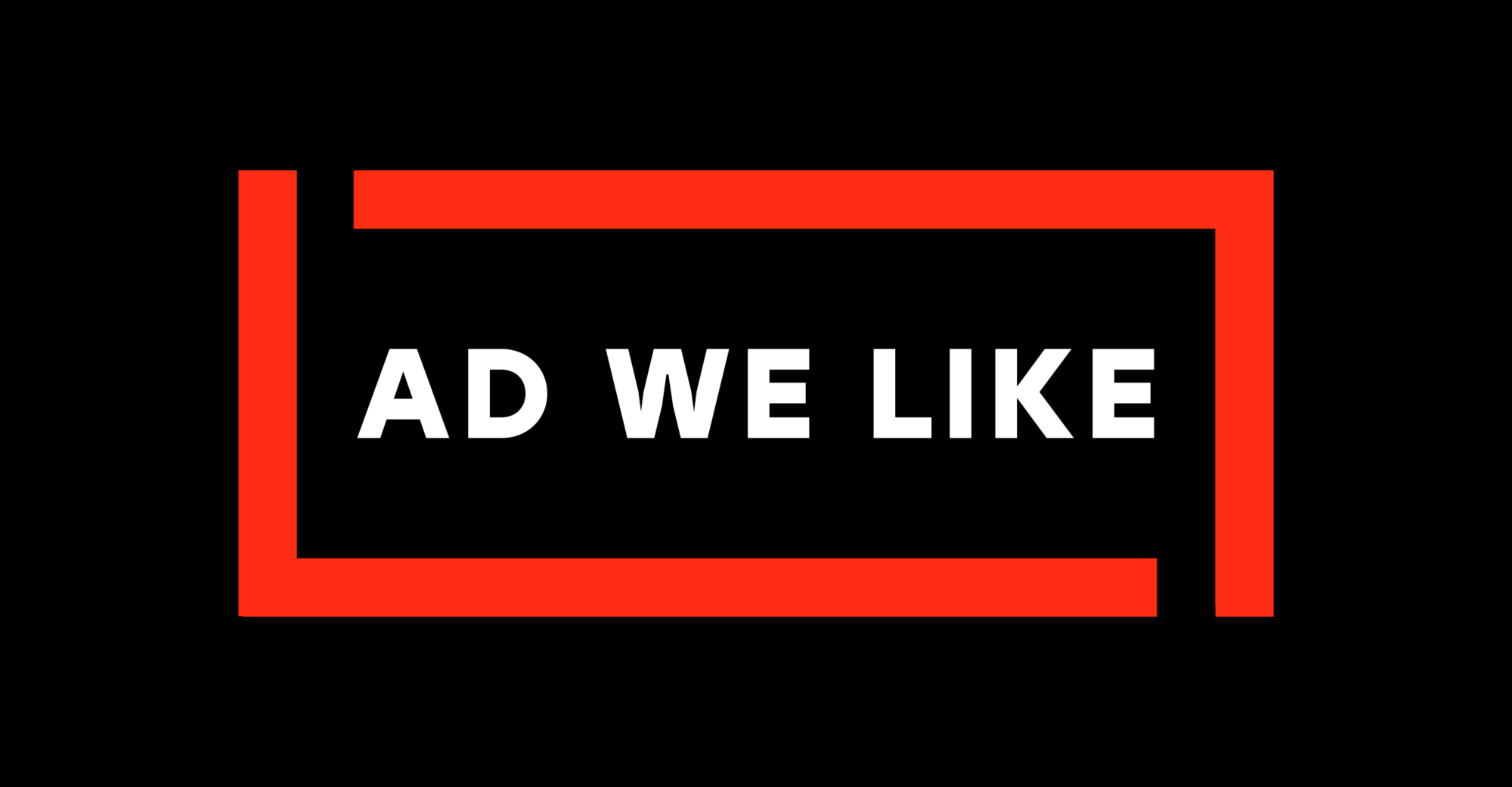 Jeep x Jurassic
A Jeep driver hatches a terrible plan(osaurus).
SKKN by Kim's Sustainability Claims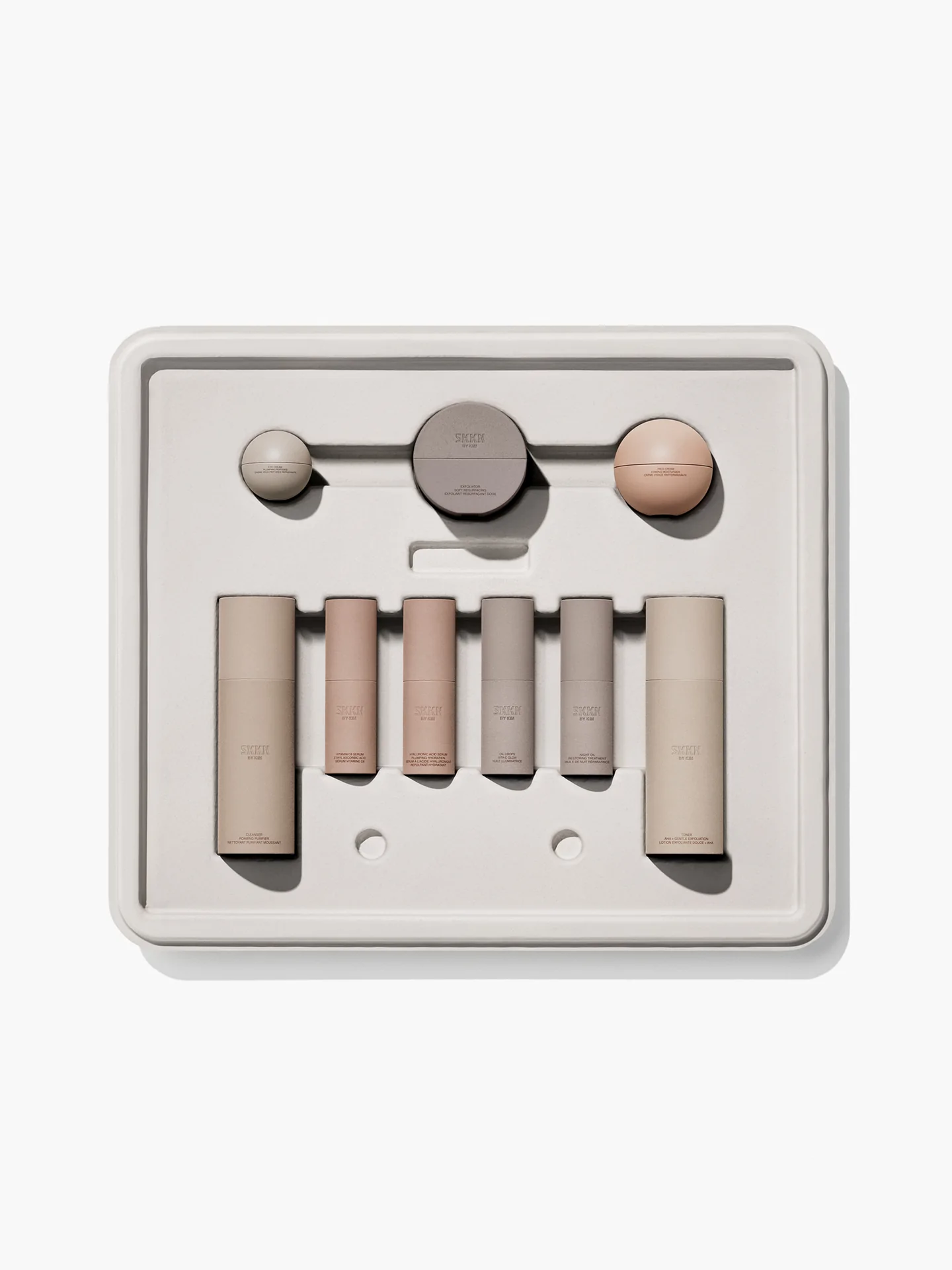 SKKN by Kim's Sustainability Claims
Consumers accuse Kim Kardashian of greenwashing.
Fungus Eliminator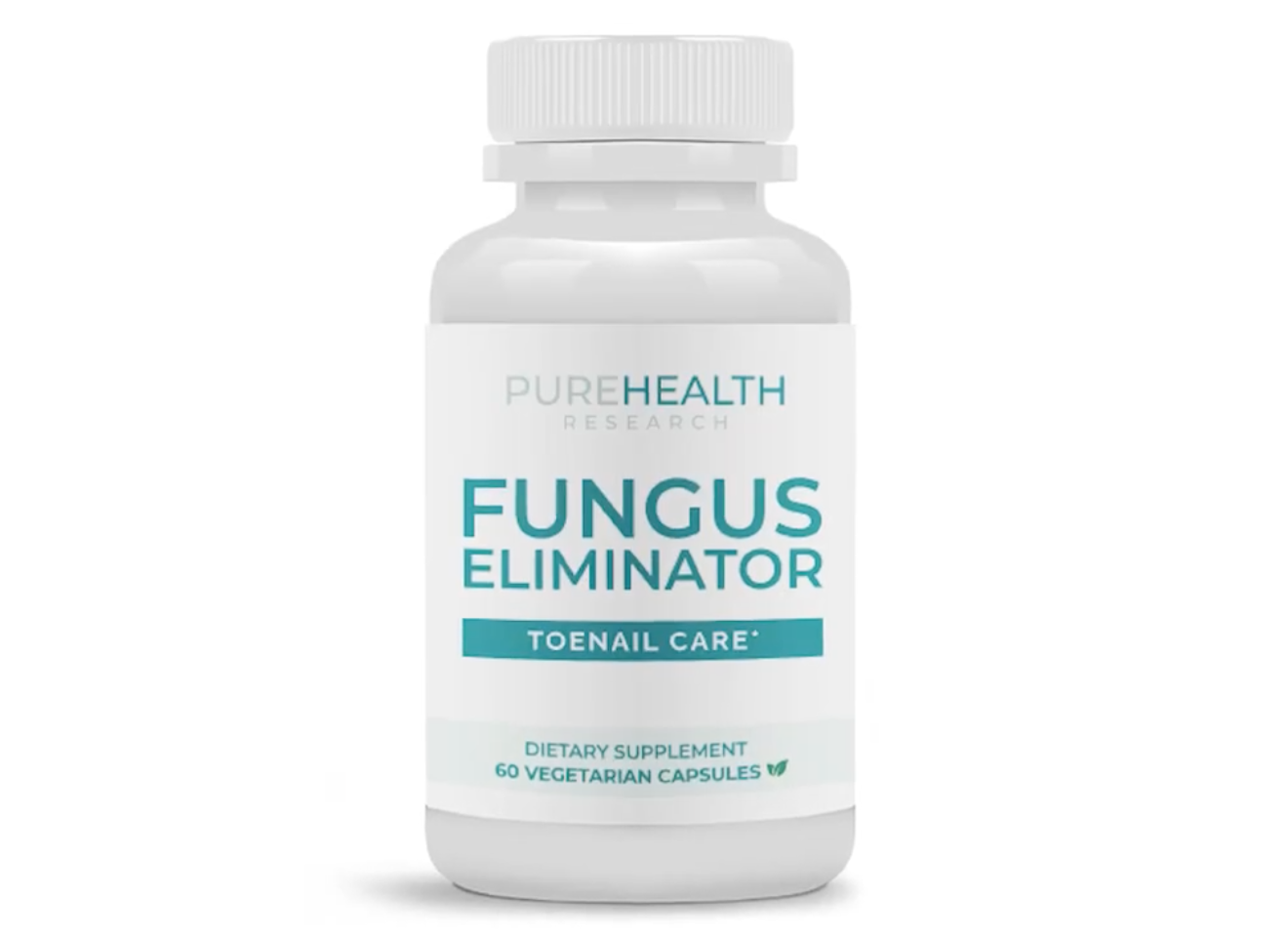 Fungus Eliminator
Forty-five million Americans are 'fighting a losing battle' against toenail fungus. Could this supplement be the solution?