A little over a year after being sued for "falsely identify[ing] computer problems and characteriz[ing] them as "severe" in an attempt to scare consumers into purchasing its software," Ascentive, the owner of FinallyFast.com, has agreed to pay $9.6 million to settle a class-action lawsuit.
The lawsuit claimed that Ascentive offered "free" (don't say we haven't warned you!) software that was supposed to diagnose computer problems, but instead secretly installed an application on the computer that sent An advertisement that pops up in a new window when you're browsing the internet. ads alerting users that their computer had problems.  The pop-up would then recommend that the users obtain Ascentive's software for $29.95 in order to rid the computer of the problems.  The complaint also alleged that Ascentive then continued to renew the user's license to the software on an annual basis without adequate notice that their credit cards would be charged.
Unfortunately, it appears that Ascentive and the lawyers may be the only real winners with this settlement.  Here's the math to show you why:  Settlement of $9.6 million.  Plaintiffs' lawyers are asking for a little over $1 million (impressive amount for just over a year's work).  So after attorney fees, there's about $8.5 million left for the class.  It is estimated that there may be as many as 850,000 people who bought the $29.95 software.  That means that each individual who was deceived would get about $10 back.  But wait!  If Ascentive licensed the software for $29.95 to 850,000 people, then it collected over $25 million dollars, which means it still gets to pocket close to $16 million after all is said and done.  So the final numbers look more like this:
Ascentive: $16 million
Lawyers: $1 million lawyers
Consumer: -$20
---
You Might Be Interested In
DealDash's Hidden Costs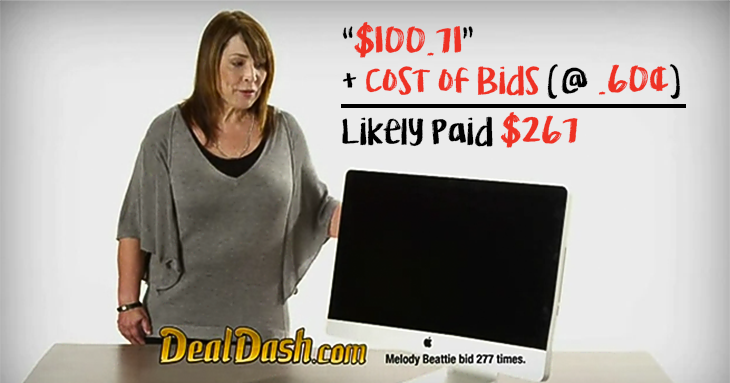 DealDash's Hidden Costs
Bid farewell to the low prices you see in ads. You will pay more.
What Mobile Carriers Are Really Saying in Their Ads
What Mobile Carriers Are Really Saying in Their Ads
Digging into the fine print and details behind four recent ads.
Best Buy Attempts to Make Good Following Mobile Site Snafu
Best Buy Attempts to Make Good Following Mobile Site Snafu
Free tablet promotion caused consumer confusion by not adequately disclosing terms.