Amber Teething Necklaces more Harm than Good?
Are the advertised benefits worth the potential safety hazards to your teething baby? Probably not.
It's always a tough go when a baby is teething but parents should be wary about amber teething jewelry that claims to provide natural pain relief for babies experiencing discomfort — especially given the fact that babies like to put things in their mouths.
The necklaces and bracelets, such as those sold on amberartisans.com, are said to relieve pain by releasing "healing oils" that are absorbed into the skin and then the bloodstream as the amber warms with the baby's body temperature. But the necklaces and bracelets have not been scientifically proven to treat or cure anything at all — a distinction made in the following disclaimer on amberartisans.com:
The material provided on amberartisans.com is for information and educational purposes only and is not a substitute for medical treatment or diagnosis. We assume no responsibility for treatment or cure of any illness or disease.
The products have gained popularity in recent years but parents should know that there are also some serious safety hazards associated with the amber beads including that doctors and consumer groups have advised against using these products.
A study published in The Archives of Pediatrics labeled teething necklaces "a quack remedy with a real risk of strangulation," and concluded that putting any type of necklace on a young child is "dangerous." And a UK consumer group called Trading Standards warned parents about the potential strangulation as well as choking hazards of the small beads and the potential for the cord to get caught on fixed objects.
"These particular necklaces have been withdrawn from the market in a number of European countries as a result of the safety issues," David Morton, senior trading standards officer, said in 2012. "However, we know that they are still being produced in countries such as Lithuania and being sold via the Internet through a number of well-known and established websites."
The necklaces and bracelets on amberartisans.com come from Lithuania, according to the website, and a recent search on Amazon.com for "amber teething necklaces" displayed nearly 1,700 results. Both the study and announcement came out in 2012 but it's unclear what, if anything, has changed in the past two years.
And while amberartisans.com makes it clear that its products are for wearing and not chewing (a directive the website emphasizes with an exclamation point), it also appears to acknowledge the safety risks by telling parents to keep their eyes glued to their kids "at all times while wearing the necklace."
The website also notes that, "We (Amber artisans) assume no responsibility if any harm should come to the child due to misuse of our products." How reassuring.
Our take? Amber teething necklaces and bracelets have the potential to do more harm than good. As the aforementioned study stated, placing any kind of jewelry around your child's neck is a terrible idea. Rather than go the route of these teething products, we recommend these tips from the American Academy of Pediatrics.
---
You Might Be Interested In
Gravity Defyer Shoes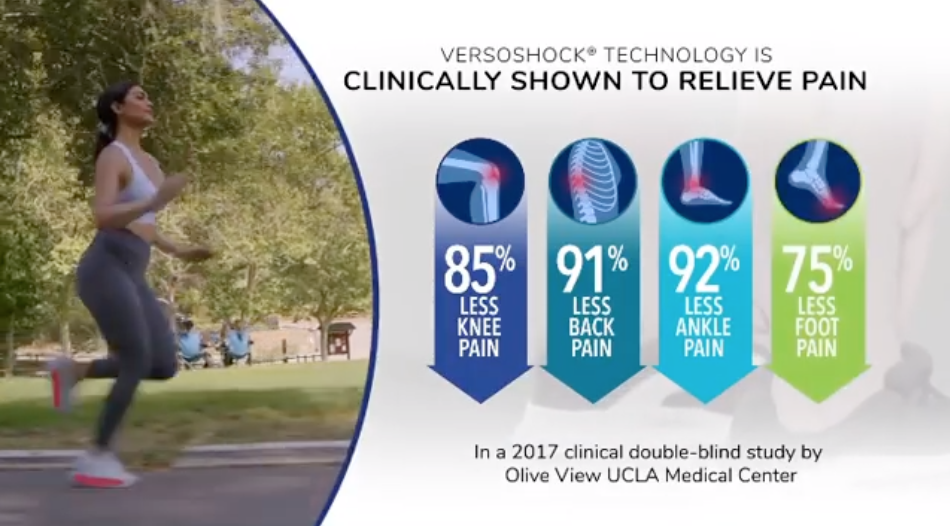 Gravity Defyer Shoes
"Clinically proven" pain relief claims come under fire.
G95 Protective Gear
G95 Protective Gear
Marketer makes some bold claims related to the coronavirus.
The Good Feet Store
The Good Feet Store
Customer testimonials aren't a good fit for claims that shoe inserts address medical conditions like plantar fasciitis.