Airplus Shoe Insoles
NAD and maker of Airplus shoe insoles get off on the wrong foot over health-related claims.
You could say the National Advertising Division (The National Advertising Division (NAD) is the advertising industry's self-regulatory body administered by the Council of Better Business Bureaus.) and Implus, maker of Airplus shoe insoles, got off on the wrong foot.
Maybe it was Implus' view that claims on product packaging and in internet advertising that its insoles "prevent" and "relieve" foot pain, including pain associated with the foot condition plantar fasciitis, are "common sense claims" for which consumer testing should not be required that ticked NAD off. Or perhaps it was the company's position that positive customer reviews provide sufficient scientific evidence for a number of health-related claims that irked NAD.
In fact, it was a combination of the two that recently led NAD to recommend that Implus discontinue several comfort, anti-fatigue and pain relief claims that had been challenged by Bayer Healthcare, maker of the competing Dr. Scholl's line of shoe insoles. Among other things, NAD warned that positive customer reviews may be atypical of the results that most consumers can expect to achieve by slipping Airplus insoles inside their shoes. NAD noted in a release:
NAD's decision in this case serves as a reminder that anecdotal evidence is not sufficient to support certain types of advertising claims.
Implus, however, chose not to comply with NAD's recommendations, at which point NAD referred the advertising to the FTC and FDA for further review.
Find more of our coverage on footwear here.
---
You Might Be Interested In
G95 Protective Gear
G95 Protective Gear
Marketer makes some bold claims related to the coronavirus.
The Good Feet Store
The Good Feet Store
Customer testimonials aren't a good fit for claims that shoe inserts address medical conditions like plantar fasciitis.
MagniSole Magnetic Insoles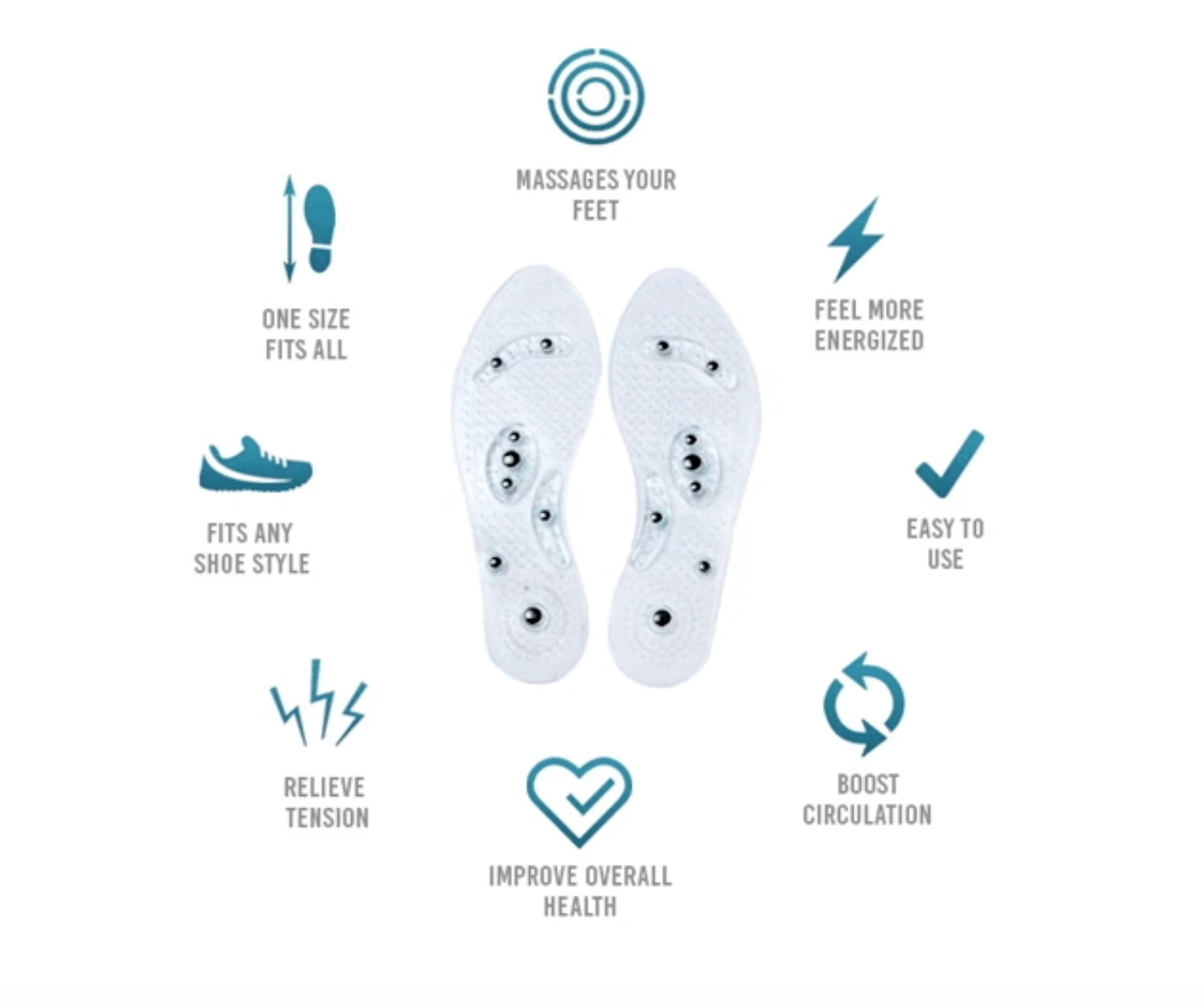 MagniSole Magnetic Insoles
Unsubstantiated health claims aren't the sole problem with these insoles.