Advocates to FTC: Take Aggressive Action on MLMs
Coalition sends letter to agency requesting better safeguards.
An ad hoc coalition that includes consumer activists and former participants in multi-level marketing companies is pressing the Established in 1914 under President Woodrow Wilson, the FTC is the United States government's primary regulatory authority in the area of consumer protection and anti-competitive business practices in the marketplace. Its Bureau of Consumer Protection assumes the lead in the Commission's efforts to eliminate deceptive advertising and fraudulent business practices at work in the economy. to take aggressive action against Multilevel Marketing – a way of distributing products or services in which the distributors earn income from their own retail sales and from retail sales made by their direct and indirect recruits.s, saying the industry is rife with companies making deceptive earning claims and that current state and federal laws are inadequate safeguards.
In a letter sent in October, the coalition asked the FTC to:
prohibit MLM compensation plans that promote recruitment of new distributors instead of retail sales of products and services.
ban unfair and deceptive practices in the selling of services related to MLMs, such as

The practice of soliciting inquires from potential customers (leads), which might then convert into sales for the company. It is the first step in the sales process.

systems, that they say are ineffective and are really a source of income for high level MLM distributors who market them to their

A term most frequently used in association with multilevel marketing, it describes all the distributors who have been recruited to work under another distributor. Generally, distributors make money from the sales of all the other distributors below them in the business.

with "explicit or tacit support of the MLM firm.''
require pre-sale disclosure to potential distributors of data showing earnings, business expenses, the company's litigation history, and distributor dropout rates.
The coalition said that MLM firms and promoters engage in a variety of unfair and deceptive practices including:
using false claims of high income potential to entrap millions of consumers into making automatic monthly inventory purchases charged to their credit cards.
And,
presenting misleading and incomprehensible MLM compensation plans which cover up the reality that more commissions are transferred to those positioned at the top of the sales chain than to those who actually make the sale…
The letter comes as the FTC is under increasing pressure to look into Herbalife, which came under fire last year by activist hedge-fund manager Bill Ackman, who accused the Los Angeles-based company of being a An inherently deceptive form of multi-level marketing where participants are told they'll get paid for recruiting other participants, and not necessarily for selling products or services. Typically, participants must pay some sort of initial investment in order to join, and will then earn a commission for each participant they recruit. Unfortunately for the unsuspecting consumers, pyramid schemes are doomed to collapse because the number of potential participants is limited.. This spring, two consumer groups also called on the FTC to look into the company.
About 16 million people in 2012 were distributors for MLMs, which took in a total of $31.6 billion in sales, according to figures cited in the ad hoc coalition's letter. But the losses for distributors participating in MLMs are also in the billions, according to the letter.
A spokeswoman for the Direct Selling Association, a trade association comprised of 200 companies, said its members promise to abide by a strict code of ethics enforced by an independent administrator.
Amy Robinson, senior vice president and chief marketing office of DSA, said in a statement to TINA.org:
The DSA Code is an effective self-regulatory vehicle and we believe it assists law enforcers, policy makers, and others who share our goal of eliminating pyramid schemes from the marketplace. The self-appointed petitioners to the FTC, a group that includes many long-time critics who have made careers of financially benefiting from actions against legitimate companies, are either unaware of or purposefully ignoring the good efforts of the Association. Their reasons for submitting their request to the FTC in the most recent instance are unclear at best, but do not seem to be driven by a true interest in consumer protection. In any case, their communication to the FTC contains no new information and does nothing to truly assist the public or policy makers in the effort to identify and eliminate pyramid schemes.
But the ad hoc coalition notes in its letter that there were more than 1,000 MLM firms operating in the U.S. industry in 2001 and that it has become a "multi-million dollar behemoth in which the vast majority of participants lose their investments and eventually drop out, while a tiny percentage of distributors at the top of the chain become very wealthy."
More information about MLMs and pyramid schemes can be found here.
Read more about Truthinadvertising.org's investigations into Resorts360 and Vemma.
---
You Might Be Interested In
What You Should Know about Market America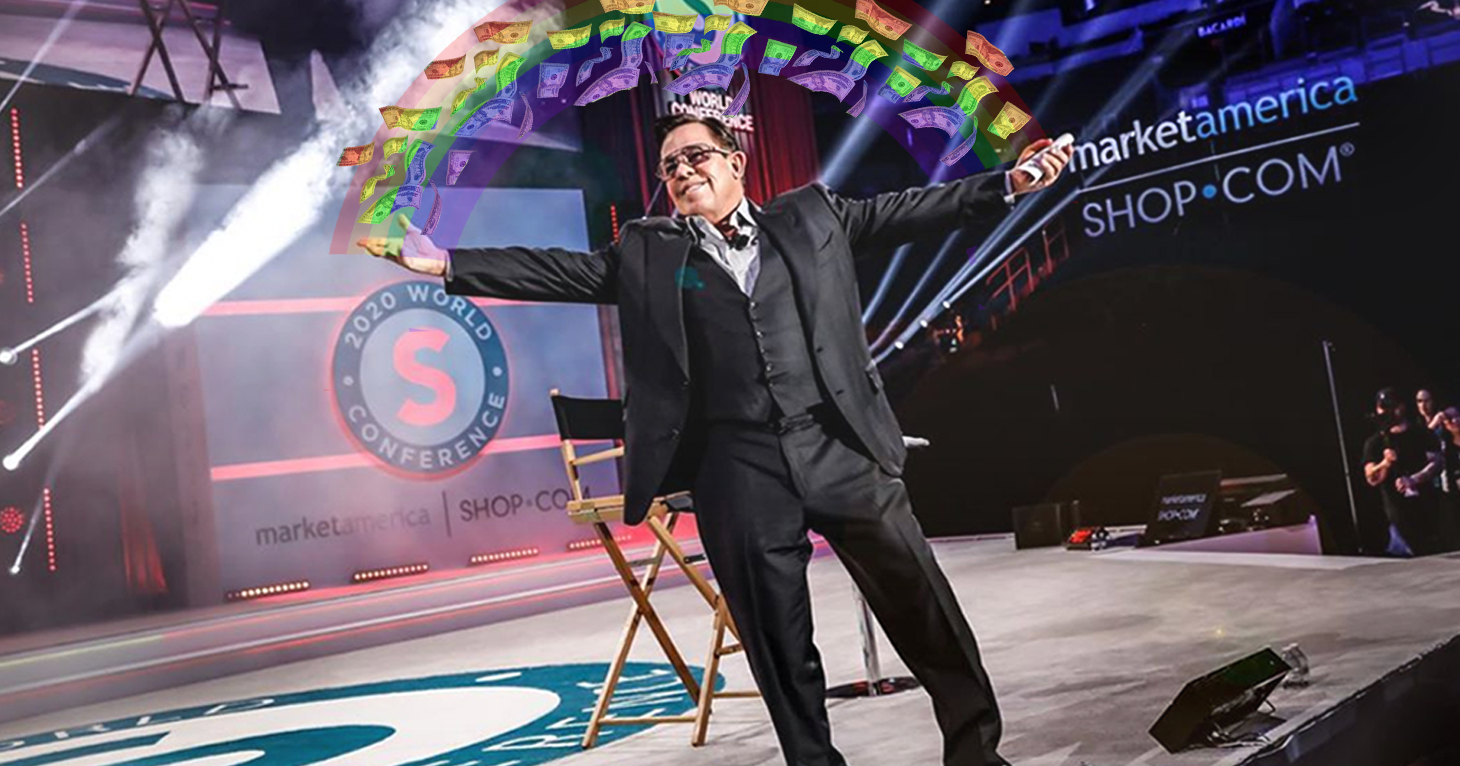 What You Should Know about Market America
MLM takes down hundreds of deceptive income claims following TINA.org investigation.
Multilevel Marketing: The Day Job that Doesn't Pay
Multilevel Marketing: The Day Job that Doesn't Pay
More than 97 percent of DSA member companies use or have used misleading income claims.
Herbalife Events