72SOLD
We've got two words for many of this real estate company's claims: list it.
|
UPDATE 6/9/23: A message on 72SOLD's BBB page currently informs visitors that the "business profile is being updated." This comes after TINA.org notified the BBB that the majority of 72SOLD's "customer" reviews do not come from actual customers but rather from people connected to the company. Our original ad alert follows.
Greg Hague, the founder and CEO of 72SOLD, claims in one of the company's national TV ads, above, that consumers who sell their home with the company "can get a price thousands more than if you sold the traditional way and get it done A to Z in just eight days."
Even if eight days is more than double the time period in which Hague had previously claimed 72SOLD could sell your home – which would be 72 hours, hence the name – it's still impressive. And apparently consumers are impressed: On the 72SOLD website the company boasts that it has more than 2,000 5-star Google reviews.
But after receiving a complaint from a reader, TINA.org took a closer look at the company. Here's what we found (or, in the case of the first section, what we didn't find).
Where's the data?
On its website 72SOLD claims it has "five independent studies" that show that "home sellers who used the 72SOLD program had a median sale price averaging 8.4%-12%  higher than other homes sold in their local MLS."
But it doesn't ever provide the alleged studies. And just because a home sold for more than another home in the same area doesn't mean it sold at a higher price than it would have had a seller went the so-called traditional route.
Which leads to the larger question: How does 72SOLD know what the home would have sold for if the consumer sold the home the "traditional way"? The answer is that it doesn't.
It's interesting to note that testimonials on the company website do not say clients got thousands more than if they sold their home another way, but rather thousands more than what they had "thought," "anticipated" or "asked for."
In other words, they got thousands more than the listing price, which can simply be the result of 72SOLD listing the home well below what it was actually worth.
In addition, none of the client testimonials say 72SOLD made good on its promise to sell their home in eight days. In fact, one states that, "We absolutely had to stay an extra month."
One hurdle to closing in eight days may be the buyer, who may be hesitant about making such a large purchase in such a short time period. And if the buyer is taking out a home loan, another hurdle may be getting a bank to approve the loan in fewer than eight days.
Quick quote? Not so fast.
In the TV ad, Hague suggests that sellers can get a quote in seconds by entering their address on the company's website.
"Thinking about selling? Just put in your address and get your price," he says.
But after consumers enter their address and click on "Get Your Price" they must answer a few questions regarding the type and condition of their home, roughly how much the home is worth and their time frame for selling. Consumers are then prompted to provide the "Best Number for Text" but the text they are sent after entering their number and clicking on "Get Your Price" (for the second time) doesn't reveal their price.
The final step, according to the message, is "a quick 15-minute walkthrough, at which time you will receive our price and a brochure that explains our program."
It makes sense that an inspection take place to verify information about the condition and size of the home. But 72SOLD implies that consumers can get a price simply by entering their address on its website, which just isn't the case.
Fees
Instead of being upfront about its fees, 72SOLD tucks them away in an FAQ section on its website that TINA.org found consumers can only access through a non-sponsored Google search result. Here, 72SOLD says its closing fees average 5 to 6 percent of the closing price, which is typical of traditional real estate transactions.
29 days later
The company also discloses in its hidden FAQ section that if your home ends up selling for over $1.5 million, it's going to take a bit longer than eight days to close.
"[W]ith homes over $1,500,000 the time period to fully effect a purchase/sale becomes 29 days instead of 8 days," the company says.
The FAQ also reveals that the company doesn't sell homes for less than $100,000.
Biased reviews
Many of the 5-star Google reviews weren't written by people who sold their home with 72SOLD but rather by self-promoting real estate agents who have partnered with the company and who in their reviews echo the promises the company makes.
The company, in turn, has thanked its partners for their positive reviews.
When one reviewer questioned the origins of the company's good reviews, 72SOLD did not back down.
"Our reviews are from actual clients or from professionals who are employing our home selling program in their own businesses and recognizing how it delivers a better experience and a better result for their clients," the company responded, adding: "We respectfully request this review be removed as it does not pertain to an actual experience with our program or company."
But it's not just Google reviews.
The majority of the "customer" reviews left on 72SOLD's BBB page also come from people connected to the company, as opposed to actual clients. For example:
TINA.org has notified the BBB that most of the company's 164 reviews, which account for an average customer review rating of 4.85 out of 5 stars, do not come from actual customers. (This is another reminder that the BBB should not be the only place consumers go to research a company.)
TINA.org reached out to 72SOLD for comment. Check back for updates.
Find more of our coverage on real estate here.
---
You Might Be Interested In
The Life Coach School
The Life Coach School
TINA.org digs into company's larger-than-life earnings claims.
HealthyWager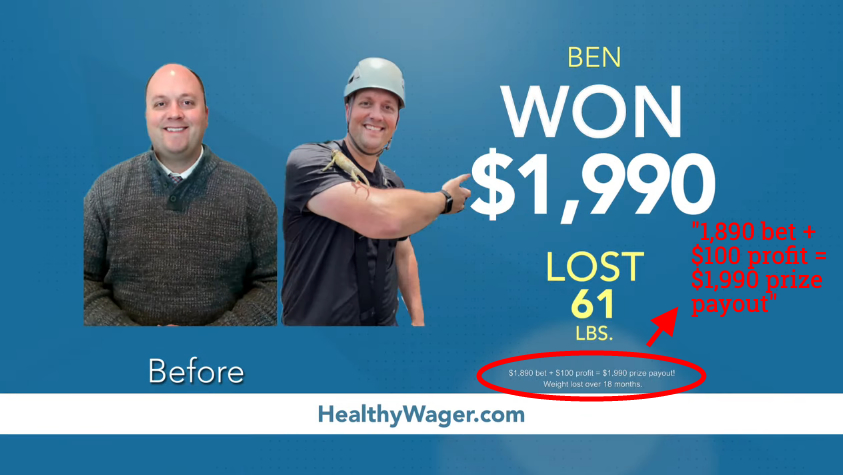 HealthyWager
Site exaggerates participant winnings by including initial bet in advertised cash prize.
Home Title Lock
Home Title Lock
Company's ads attempt to scare consumers into paying for title monitoring services that they may be able to get for free.