Utah's Dark Logic: Keeping Consumer Complaints Sealed
TINA.org's push to get the state to disclose vital consumer records.
| Fran Silverman
If you are interested in purchasing a product or service from a company based in Utah and want to research how other consumers have fared, you are going to be hobbled in your efforts.
Government officials refuse to release consumer complaints filed with state agencies or even confirm if they have received any complaints against a company.
I have been at this effort for more than three months, trying to get copies of any consumer complaints filed with the state's Department of Commerce consumer division against WakeUpNow, a Utah-based multilevel marketing company that we have received complaints about.  I was turned down twice by the Department of Commerce and again when TINA.org appealed to the State Records Committee earlier this month.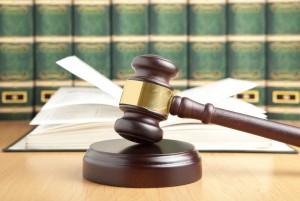 Utah contends that these records cannot be disclosed because they are considered "investigatory records;" that state laws bar it from disclosing the names of any individual or entity under investigation unless the identity has become a matter of public record in an enforcement proceeding; and that a business's reputation could be harmed if consumers find out that other consumers have filed complaints with the state.
This stance is baffling and quite unusual.
My request under Utah's Government Records Access and Management Act (GRAMA) was routine. As editor of TINA.org I often file Freedom of Information requests when investigating a company or to follow up on a complaint sent in by a reader. This is because it is vital to find out about the experiences other consumers have had with a company and their efforts to get state and federal officials to investigate it. Most states make these complaints available, with many even posting searchable databases on line. The Federal Trade Commission, charged with consumer protection, also makes these complaints readily available, whether they are taking enforcement action against a company or not. In fact, I discovered through a Freedom of Information request to the FTC that there have been more than 160 complaints against WakeUpNow. But Utah, where the company is based, will not disclose complaints it has received to its own citizens.
Indeed, even if a company has 1,000 complaints against it, it is "irrelevant" for consumers to know, Assistant Attorney General Ché Arguello told the Records Committee in arguing that TINA.org was not entitled to any consumer complaints. The state maintains these records are only relevant if the state determines the business violated state laws and Utah takes action against it.
That's a mighty big if.
Despite the position taken by the Records Committee, Utah officials can release these records now if they want to. There is plenty of authority in state statutes to allow for this.
First, there is nothing in Utah's laws that deem that complaints are  "investigatory records." In fact, the Utah Consumer Sales Practices Act, cited by the state in its denial, specifically states its purpose is to "protect consumers from suppliers who commit deceptive and unconscionable sales practices." By giving consumers access to the complaints, it protects consumers by enabling them to make informed decisions about whether to do business with a company.
Also, there is this section of Utah's GRAMA statutes that trumps all: It states that a government agency, even if deeming a record protected, can still disclose them if "the interests favoring access are greater than or equal to the interest favoring restriction of access."
Perfect, right? Because it is in the interest of consumers to know if companies in Utah have complaints against them and what action, if any, the state has taken. By keeping consumers in the dark about this, state agencies can act in secrecy, choosing whether to bring an action against a company or not without any oversight.
The danger of a public agency acting behind closed doors was specifically addressed by Utah's own Supreme Court in a 1984 case addressing public records (which we think these are) in which it stated:
The court recognizes that it is the policy of this state that public records be kept open for public inspection to prevent secrecy in public affairs.
I trust that consumers know a complaint is just that, a complaint, whether it is voiced in an online consumer forum, a letter sent to a consumer group or filed with the state. And consumers should be able to view all of that information.
We will have our say before the Records Committee again next month, during an appeal of another request for consumer complaints that were filed against three e-cigarette companies that the state took action against because, wait for it, "state investigators received hundreds of consumer complaints from across the country."  And yet, neither TINA.org nor consumers, as it currently stands, can see these complaints that prompted the investigation even though the state fined and cited the companies and made the names of the company public in a press release. Huh? Perhaps if consumers had access to these complaints during all the months it took for the state to take enforcement action, they wouldn't have become a victim to the companies' schemes.
Let's hope by December state officials have come to their senses. And if not, then the state should heed the advice of the Salt Lake City Tribune's editorial board which wrote that the Utah legislatures should clarify the law and make sure Consumer Protection Division records are open to the public.
UPDATE 02/18/15:  While the state refused to disclose the complaints against WakeUpNow, the State Records Committee sided with TINA.org in its efforts to obtain complaints filed against the three e-cigarette companies that were the subject of state citations. Pointing to GRAMA regulations that state a document "is public unless otherwise expressly provided by statute," the Records Committee  ordered the Commerce division on December 11 to turn over the complaints, which it did a few weeks later.
---
You Might Be Interested In
TINA's List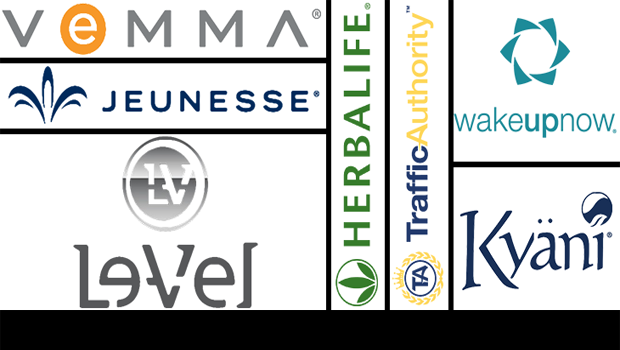 TINA's List
Readers have told us to look into these MLMs.
Sunshine Week: Utah's Small Step toward the Light
Sunshine Week: Utah's Small Step toward the Light
State moves closer to disclosing vital consumer complaints but there's more work to be done.