Oh, Verizon
Navigating the minefield of wireless customer service.
| Fran Silverman
Oh Verizon. You have let me down. We here at TINA.org get lots of complaints about cable and telephone companies making promises in ads that they don't seem to keep. So my expectations are pretty realistic about what these companies will provide. But still, even knowing the issues, I am truly disappointed in Verizon. The company promises to use resources to "improve the lives of individuals and the communities we serve." It also states:
We train and staff knowledgeable, professional representatives who personalize customer's options and aim to solve issues in the first attempt.
Hmm. Really? Because this hasn't been my experience at all. Earlier this month I took my son, who is a college student, to my local Verizon store hoping the customer service staff could help solve an issue on the first attempt. My son, who was home for the weekend, was just a few weeks shy of an upgrade, and was having some trouble with his current phone. We asked for an "early" upgrade. After waiting in line at the local store, the sales representative said that was impossible and we'd have to pay the full cost of a new phone. I asked for the manager. She came out and echoed the first sales representative's response.
So we left the store and I called Verizon.  After a very long wait, and having to listen endlessly to the message "we are experiencing higher than normal call volumes –maybe because many of your customers are having problems?– please hold on"
I finally reached a live person. She was nice. She helped us. She apologized for the retail Verizon store's behavior and said she'd upgrade my son's phone and send it on its way. And she did. But it was the wrong phone. My son was supposed to receive a 16g iPhone but he got an 8g. I called Verizon the next day. But I couldn't get through. Every time I tried to get to a customer service representative I got hung up on. I tried several more times and, after waiting a very long time again because, hey, the company was apparently still experiencing higher than normal call volumes, I reached a live person who promptly told me Verizon's computers were down and she could not help me.
"Why did you make me wait to tell me that you couldn't help me? " I asked. "Instead of a recording telling customers to please hang on, maybe you should have told us right off the bat to call back another time because your computers weren't working.
She didn't really respond.
So, ever persistent, I called again the next day. I got hung up on several more times before finally reaching another customer service rep. She pulled up my file, said she'd help and then put me on hold, for a very long time.  After about 35 minutes on the phone, when I thought we'd finally worked it all out, the call dropped. She was gone. I couldn't get her back. This phone company whose customer A written, legally-enforceable representation that a product or service will meet a given standard of quality and/or performance. A word that, whether used in its noun, verb, or adjective form by advertisers, should be viewed with a healthy dose of skepticism by consumers promises "the most reliable network" dropped my call– again. Then, someone named Dwight from "data" picked up the line and said he'd try to finish the transaction, which, since this is a very long story, I'll remind you was replacing the wrong phone with the right one. But I was now traumatized.
"I'm worried the call will drop again,'' I told Dwight. "I've already been trying to reach your company for two days and just spent almost 40 minutes on the phone already today. Will you call me back if the call drops. You should be able to, you have my phone number, you are my cellphone company, you can surely make calls, right?"
He promised, he PROMISED to call back if the call dropped.
The call dropped. He didn't call back.
I had been on my Bluetooth in my car and spotted a Verizon store. I couldn't bear to redial the phone again. I wanted to speak to someone in person.  But the store wasn't open yet. The store didn't open until 10. Furious, I stabbed at my phone's keypad and finally reached another customer service rep. I explained my tale of woe. Well, I probably loudly explained my tale of woe. She apologized, promised that my son's replacement phone was on the way. I wasn't satisfied. I asked her to have a supervisor call me back. Verizon's lack of customer service was just not acceptable, I told her. A supervisor did call back later that day. A gentleman named Greg. He left a message to reach him at his extension. But whenever I try to dial the extension, the call does not go through. It tells me to call customer service. Thanks Greg, for making sure to leave an unworkable phone number to reach you at.
So much for Verizon's advertising about resolving problems on the first request.
Update 5/20/2014:  Verizon texted me saying they had charged me $500 for not returning a defective iPhone. Huh? Dreading having to call Verizon again, I punched 611 into the phone. A customer service representative named Samuel took my call. I made him review my file so he could see all that had happened in the past month and grasp all the  mistakes his company had made. After 50 minutes on the phone (for which the call dropped and Samuel actually did call back –thank you Samuel) it turns out someone at Verizon had put in the serial number for my daughter's iPhone that she  purchased back in January to be returned instead of the serial number for the wrong phone that was sent to my son and he had indeed returned. Samuel promised the $500 charge would be removed and he'd call me back in a few days to update me on how the issue had been resolved. He did not call. I am still waiting for this to be resolved.
Update 6/4/2014:  A customer service representative left a message for me to call him. I did, three times. But I never heard back. I also reached out to Verizon's media relation's office on May 28 for a comment from the company.  I called the company's customer service line twice more and Friday a customer service representative finally told me the charge had been removed. This week, Kelly Dawkins from Verizon's executive offices called to let me know the charge had been removed and asked me what Verizon could do better. I told her: Honor its customer service promise. She offered a $100 credit to my account. And Verizon's media relations department got back to me right after that. Said spokesman Michael Murphy in part:
…As a team of 73,000 employees nationwide we pride ourselves on delivering a customer experience as strong as our Network, so in any instance where we fall short of delivering on that expectation we treat it as a training opportunity for improvement. In our highly competitive industry we realize that consumers have many choices and we are very appreciative of their loyalty.
I can't help but wonder if I hadn't blogged about this, whether I ever would have gotten this resolved.
---
You Might Be Interested In
FCC Proposes 'All-In' Pricing Rule for Cable and Satellite Industry
FCC Proposes 'All-In' Pricing Rule for Cable and Satellite Industry
TINA.org applauds proposed rulemaking and recommends addition.
Period Tracker Capitalizes on Post-Roe Fears
Period Tracker Capitalizes on Post-Roe Fears
Stardust marketing claims out of this world
Campaign 2020: The Rise of the Influencer Election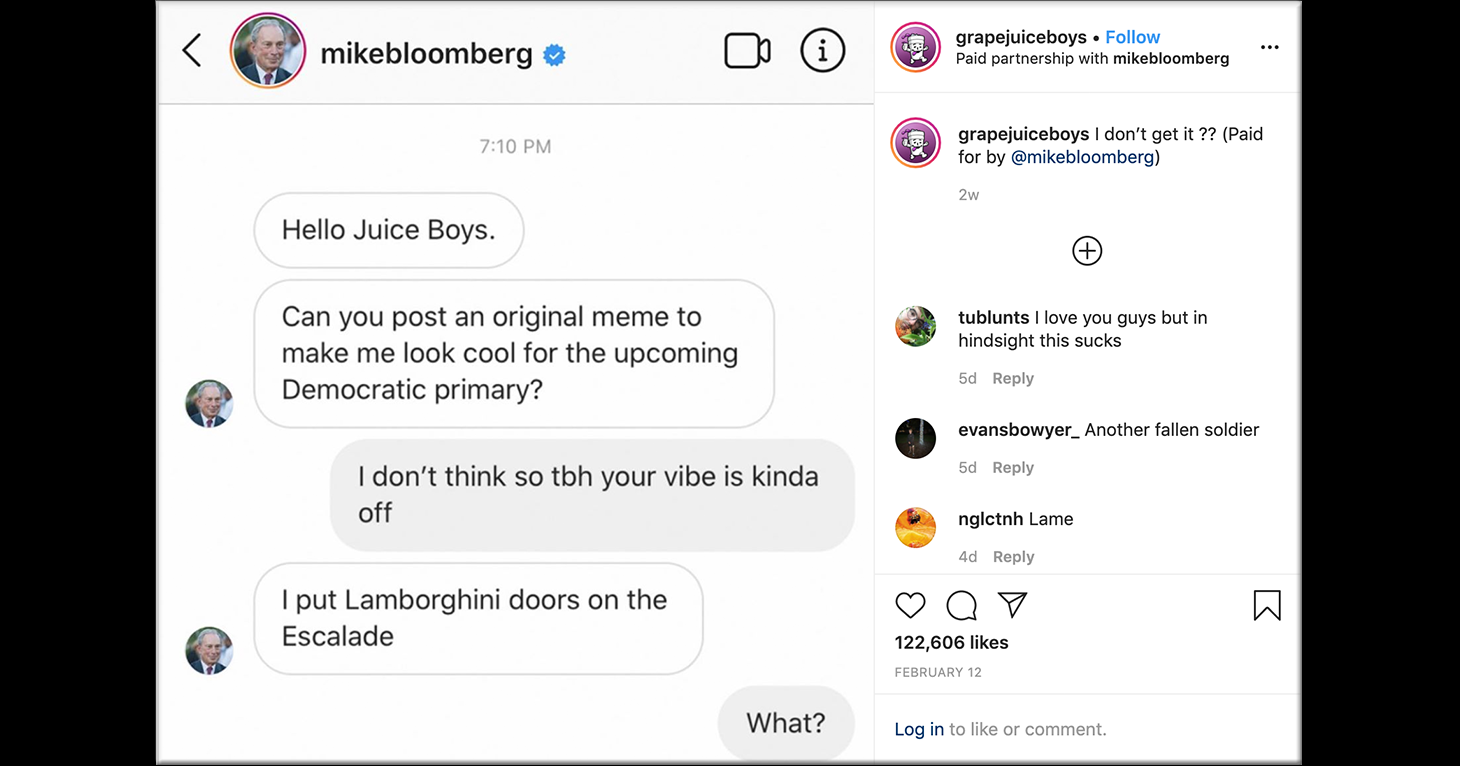 Campaign 2020: The Rise of the Influencer Election
Political candidates are jumping on the #InfluencerMarketing bandwagon.