It's Not Simple To Jump to Another MLM
Vemma leader's defection to another MLM may not be the end of the story.
| Bonnie Patten
People join an Multilevel Marketing – a way of distributing products or services in which the distributors earn income from their own retail sales and from retail sales made by their direct and indirect recruits. for all sorts of reasons – to be their own boss, work when they want, make money while they sleep – the list goes on and on. And it all sounds pretty great. That is, until they realize that it isn't great and they want out. But what many distributors don't realize is that when they sign up to "live the dream," they also enter into a legal contract that can have onerous provisions – provisions that can extend well beyond their time with an MLM.
Let's take the recent example of ex-Vemma Young People Revolution (YPR) star, Alex Morton, who (as the story goes) left Vemma, an Arizona-based dietary supplement and energy drink company, by sending an email to CEO Benson K. Boreyko after the close of business on July 27. Morton then immediately announced his defection in a video in which he says he is joining a company that will allow him to "dream bigger, achieve much more and help every single one of you get to the next level."
He tells his viewers: "You are not going to want to miss this. Get ready to go full throttle." A short time later he hops on a conference call to drum up support for his new venture, Jeunesse.
But what Morton may have failed to consider is that his resignation from Vemma didn't release him from the terms in the Vemma Affiliate Agreement — which has a "Confidentiality and Restrictive Covenant Agreement" — that he agreed to when he joined Vemma. And that is why Morton's dealings with Vemma may be far from over.
Vemma appears none too happy with Morton and may be preparing a legal takedown of the 25-year-old as Boreyko hints at in this video, discussing recent departures where he says:
if you want to leave you can leave, but if you do leave you can't think that you can turn in a resignation and then just go after everybody's organization because … that's stealing from people, that's taking income and hard-earned business away from people for no other reason but for your own profit.
Boreyko adds that his staff will "take the appropriate action to be able to protect your businesses out there."
(Although Boreyko was thrilled when Herbalife leader Anthony Powell came to Vemma with members of his team. But I digress.)
It's not all that surprising that Morton may have failed to consider his post-departure contractual obligations to Vemma as the provisions are buried in endnote 18 of the Vemma Affiliate Agreement and written in teeny, tiny 8-point font. In fact, the first reference to the restrictive covenant doesn't appear until paragraph 74 of the affiliate agreement, which states in whole:
Can I use the list of the Vemma Affiliates in my sales organization for other businesses? 

No. Your sales organization information is a trade secret of Vemma and confidential. You can only use this confidential information of Vemma to manage your Vemma business and you must not disclose this information. You must abide by the terms of the Confidentiality and Restrictive Covenant Agreement set out in the Endnotes.
The restrictive covenant is a broad, burdensome contract containing six paragraphs, 11 sub-paragraphs, and five sub-sub-paragraphs, and ends with the following provision:
if you are in breach of these Terms and Conditions, Vemma is entitled to a temporary restraining order or injunction, without notice to you, restraining any unauthorized disclosure or use of the Confidential Information in addition to any other available remedy, including damages. In any such action, if Vemma prevails, you agree you are to reimburse Vemma for its costs and reasonable attorneys' fees incurred in connection with taking the legal action.
Ouch! The moral of this story is clear: before you decide to join (or depart) from any MLM you must read and make certain you understand all the legal obligations you will be bound to.  Otherwise, you could end up spending a lot more time and money with your old company than you want to.
For more on Vemma's actions regarding former affiliates, click here.
---
You Might Be Interested In
LuLaRich or LuLaRuined?
LuLaRich or LuLaRuined?
New documentary explores the rise and fall of LuLaRoe.
Deceptive Income Claims – How Not to Market Your MLM Business
Deceptive Income Claims – How Not to Market Your MLM Business
How income claims, even truthful ones, can be deceptive when marketing the MLM business opportunity.
Court Rules that Success by Health Was a Pyramid Scheme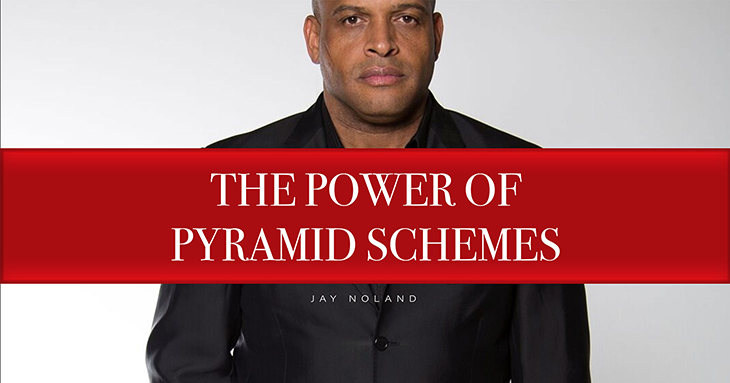 Court Rules that Success by Health Was a Pyramid Scheme
Court also finds that defendants made false and deceptive earnings claims.