Total Wine
NAD refers liquor store chain's comparative pricing claims to the FTC.
Total Wine and BevMo!, two of the nation's largest liquor store chains, aren't going to become drinking buddies anytime soon — especially not after Total Wine took these shots at its competitor in a recent ad campaign:
"Don't Paymo at BevMo"
Total Wine's "Everyday Low Prices Crush BevMo's Sale Prices"
In a complaint to The National Advertising Division (NAD) is the advertising industry's self-regulatory body administered by the Council of Better Business Bureaus., BevMo! argued that the comparative pricing claims are misleading in that the BevMo! prices are "outdated or stale," and prices that are not actually offered in the market in which the advertising takes place.
When NAD brought the inquiry to Total Wine, the company declined to participate in the self-regulatory proceeding. NAD then referred the matter to the FTC.
Potentially misleading pricing isn't the only thing consumers need to watch out for when shopping for liquor. As we reported last year, wine ratings can also take you for a ride.
Find more of our coverage on alcohol claims here.
---
You Might Be Interested In
Used Cars for Sale on Carfax.com
Used Cars for Sale on Carfax.com
There's more to these advertised prices.
Carnival Cruise Drink Packages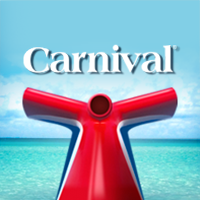 Carnival Cruise Drink Packages
TINA.org reader calls out promotion for cruise lines' CHEERS! beverage program.