Paparazzi Accessories Quietly Removes Lead and Nickel-Free Claim
Claim had appeared on an about page on jewelry MLM's website.
For a decade, Utah-based Multilevel Marketing – a way of distributing products or services in which the distributors earn income from their own retail sales and from retail sales made by their direct and indirect recruits. Paparazzi Accessories advertised that its jewelry was free of lead and nickel, heavy metals found in nature that can be toxic to humans, and encouraged distributors to market the products as such, former distributors say.
Then, without warning, they say, the company wiped the claim from its website. Distributors, or consultants as the MLM refers to its members, who raised the issue with Paparazzi Accessories were terminated, former distributors say.
"Thousands of canceled consultants are sitting on thousands of dollars of jewelry that they don't feel they can ethically sell," wrote one of several former distributors who have reached out to TINA.org in recent months, adding: "The company has always told us to use the lead and nickel free statement while selling the jewelry."
Using the Internet Archive, TINA.org found that the claim that Paparazzi Accessories' products are "[l]ead-free and nickel-free" was removed from an about page on the MLM's website sometime between Nov. 20 and Jan. 9, which is consistent with claims by former distributors that the statement was scrubbed in mid-December.
The about page on Nov. 20: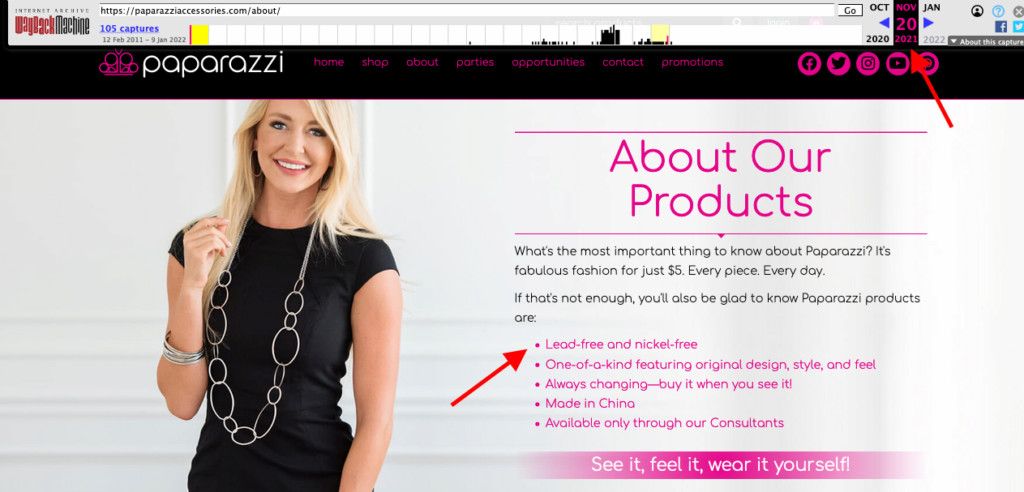 The about page on Jan. 9:
In a request for comment for this ad alert, TINA.org asked Paparazzi Accessories when and why the statement was removed and, if the company's products are not in fact lead-free and nickel-free, for how long has that been the case. We have yet to hear back.
TINA.org also asked the MLM if it has tested its jewelry for lead and nickel as the MLM doesn't share any lab results on its website and former distributors say testing conducted both at home and in a laboratory setting has revealed the products contain lead and nickel, among other heavy metals. Check back for updates.
Distributors seeking compensation can file a complaint with the FTC and/or their state's attorney general.
Find more of our coverage on MLMs here.
---
You Might Be Interested In
Beyond Meat: Made without 'Synthetically Produced Ingredients'?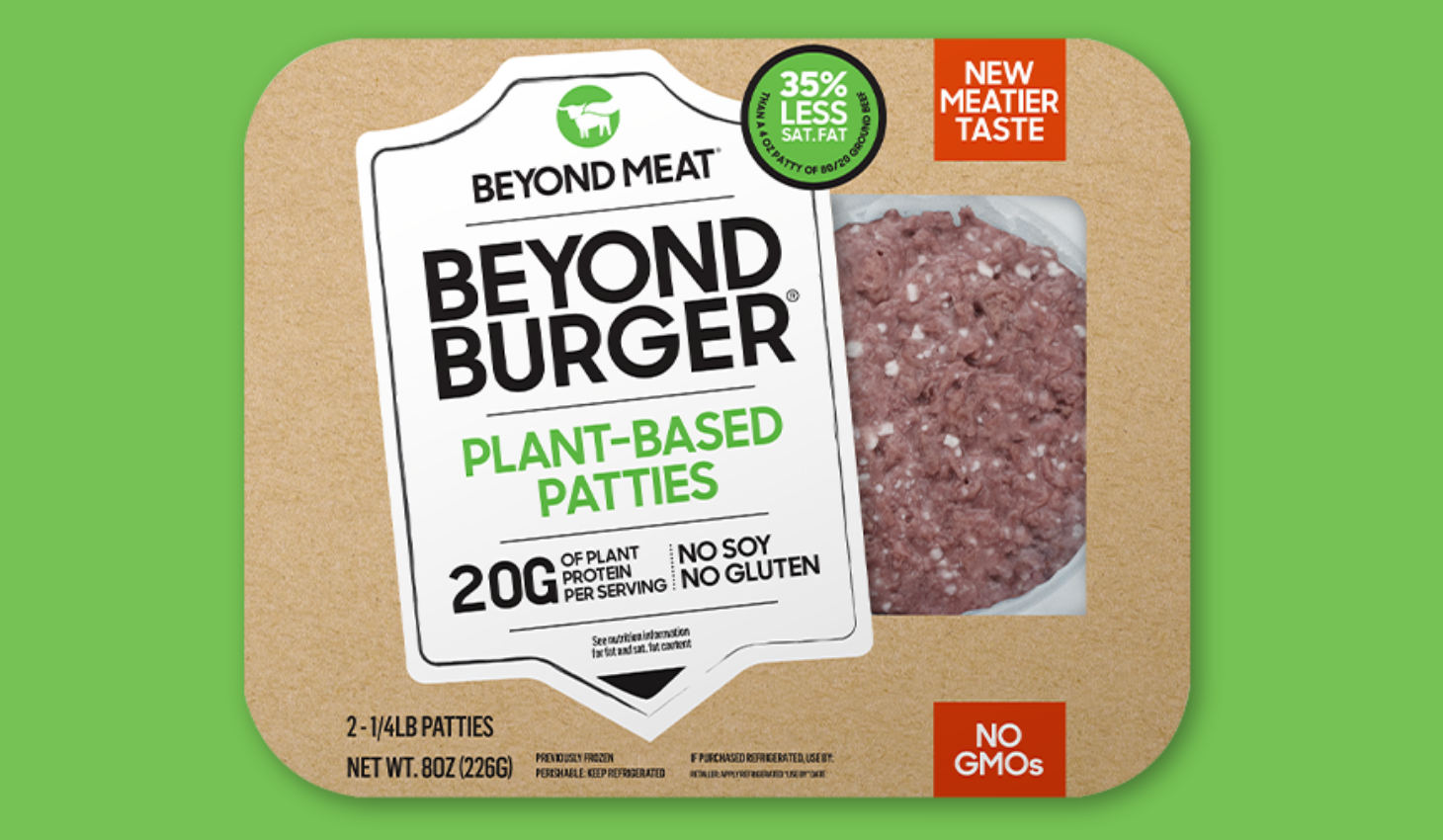 Beyond Meat: Made without 'Synthetically Produced Ingredients'?
TINA.org investigates ingredients in company's flagship product, the Beyond Burger.
New Balance's Made in USA Claims
New Balance's Made in USA Claims
Company's criteria for labeling shoes "Made in the USA" falls short of the legal standard policing such claims.