MyPillow Pledges to Put Unsubstantiated Health Claims to Rest
TINA.org calls out cure-all pillow marketing.
|
UPDATE 11/1/16: In October 2016, MyPillow agreed to stop marketing its pillow as able to treat or cure a variety of diseases and as the "official pillow" of the National Sleep Foundation as part of an agreement with California consumer protection officials aided by TINA.org's findings. The company will also pay more than $1 million in penalties. Our original article follows.
We're a nation of toss and turners, a country in which nearly one in four has a sleep disorder — with the vast majority of cases going undiagnosed. Federal health officials have called sleeplessness in American a "public health problem," linking lost sleep to heart disease, stroke, diabetes, and cancer.
Minnesota-based MyPillow advertises that it can help the army of the sleepless, and has claimed that its pricey foam-filled pillow can treat or cure a variety of sleep disorders, including insomnia, sleep apnea, and restless leg syndrome. (MyPillow has also claimed, directly and through the deployment of hundreds of customer testimonials, that its pillow can alleviate the symptoms of anxiety, migraines, acid reflux, menopause, multiple sclerosis, cerebral palsy and post-traumatic stress disorder, among other conditions.)
But since TINA.org informed MyPillow that it does not have the substantiation required by law to make such health claims and that it would file a complaint with the FTC if they weren't removed, the company has taken down numerous health statements from its website and has pledged to put the remainder of that type of marketing to rest.
MyPillow has sold more than 4 million pillows in the U.S. and is well known for its nationally broadcast ads and infomercials featuring self-proclaimed "sleep expert" Michael Lindell, the founder and CEO of the company.
"While MyPillow is doing the right thing by taking down these unsubstantiated health claims, they never should have been there in the first place," said TINA.org Executive Director Bonnie Patten. "I'm certain that there were consumers who relied on these deceptive marketing claims in making their purchases."
After corresponding with TINA.org over the deceptive marketing campaign, Lindell said he would also stop using the customer testimonial of Tom Clapp, whose position as president of the Michael J. Lindell Foundation is not disclosed in a MyPillow TV commercial. Lindell also promised to eradicate unproven health claims on testimonial webpages, social media, and in MyPillow TV ads. But Clapp remains in the commercial and TINA.org has found additional testimonials containing inappropriate health claims on the MyPillow website.
TINA.org will continue to monitor the company's progress and alert and update the appropriate agencies as necessary.
Here's what TINA.org's investigation into MyPillow's marketing found:
'Sleep Expert' Michael Lindell
MyPillow sales soared after the company first aired a 30-minute infomercial on national television in October 2011. In that infomercial and others since then, Lindell is repeatedly referred to as a "sleep expert" as he demonstrates on stage how the MyPillow performs better than other pillows. He uses phrases like "my theory of sleep" and explains how "sleep is the most important thing to your health." But for all his purported expertise, Lindell admits that he does not have any specialized training or board certification in actual sleep medicine other than talking with people about sleep issues.
"I have dealt with over tens of thousands of people directly and gotten their feedback on sleep and that's where I consider myself a sleep expert more so than most people," Lindell said.
Dr. Raman Malhotra, on the other hand, is board certified in neurology and sleep medicine by the American Board of Medical Specialties. Malhotra, co-director of the SLUCare Sleep Disorders Center in St. Louis, Mo., responded to a TINA.org inquiry regarding how pillows can affect sleep. He said while certain pillows that encourage sleeping on your side may provide a more comfortable and less interrupted slumber, there's no evidence that a pillow can treat all the underlying medical conditions that MyPillow claimed to treat (sleep apnea, insomnia, et al.).
"If a patient comes to me saying I can't sleep and they say that they bought a pillow and now I can sleep better at night, I wouldn't completely believe them, " Malhotra said.
In bed with the National Sleep Foundation
MyPillow sells for about $60 at major retailers such as Walmart and Target, and for about $100 on the MyPillow website. It can also be purchased through the online Sleep Shop of the National Sleep Foundation (NSF), which promotes MyPillow as its "official pillow" — a designation MyPillow prominently touts on its website and in TV commercials: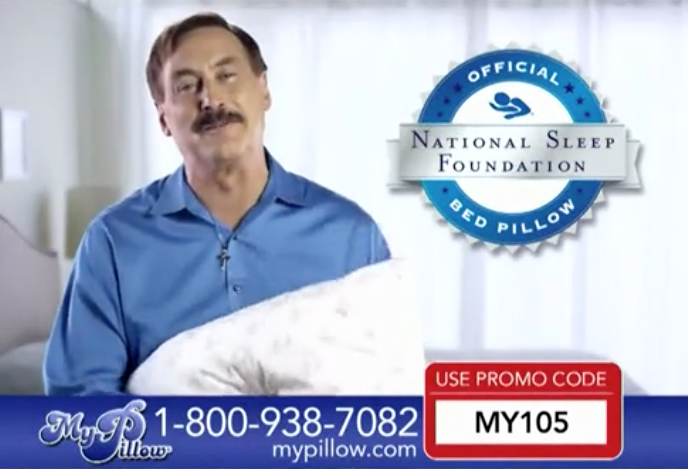 The NSF declined to comment on whether MyPillow paid the group for the designation.
"Our relationships with our official product licensees are multifaceted," Tom Clifford, vice president of marketing and development for the NSF, said in an email to TINA.org. "(W)e are not at liberty to disclose all of the details."
Lindell said the NSF first approached him two or three years ago regarding the official pillow designation and that MyPillow did not pay for the privilege. He said he was unaware that the foundation's online store sells the MyPillow.
But meanwhile, NSF tax filings reveal that the nonprofit's revenues from inventory sales — which include such products as official curtains, mattresses and a sound conditioner as well as the MyPillow — have far outpaced those from donations. While income from donations remained steady at around $1 million each year from 2010 to 2012, revenues from inventory sales increased more than three-fold, from $736,000 to $2.3 million. And MyPillow has seen its annual sales skyrocket from $3 million in 2010 to more than $60 million as of June 2014.
Misleading newspaper endorsement
MyPillow's website also featured the familiar logo of The New York Times. But TINA.org found that this did not indicate an endorsement from The Gray Lady. In fact, the author of the newspaper's article on sleep products that MyPillow had linked to on its media coverage page actually criticizes the pillow:
It's a good thing that My Pillow has a 60-day guarantee and a full-refund policy (save for shipping), because its patented foam stew — swollen, lumpy and bulgy — was no happy cocktail, but a recipe for a very stiff neck. I hurled the thing out of bed at 3 a.m.
After TINA.org notified The New York Times about MyPillow's use of its logo, MyPillow removed it from the homepage and no longer links to the article on its website.
Citing TINA.org's investigation, a class-action lawsuit challenged MyPillow's use of media outlet logos and Lindell's "sleep expert" claim.
The no-go BOGO
For some TINA.org readers, these findings may come as no surprise. Several had complained about the company's ubiquitous buy-one-get-one-free offer. Turns out, the price MyPillow quotes in the promotion as the "regular price" is roughly double what you can pay for a single pillow — a fact now at the center of another class action against the company.
Read more about TINA.org's investigation into MyPillow's marketing here.
This article was updated most recently on 11/1/16.
---
You Might Be Interested In
DuckDuckGo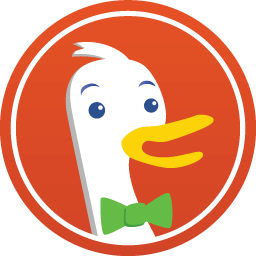 DuckDuckGo
NAD takes issue with claim that company's products protect consumers' privacy "no matter where the internet takes" them.
Jeep x Jurassic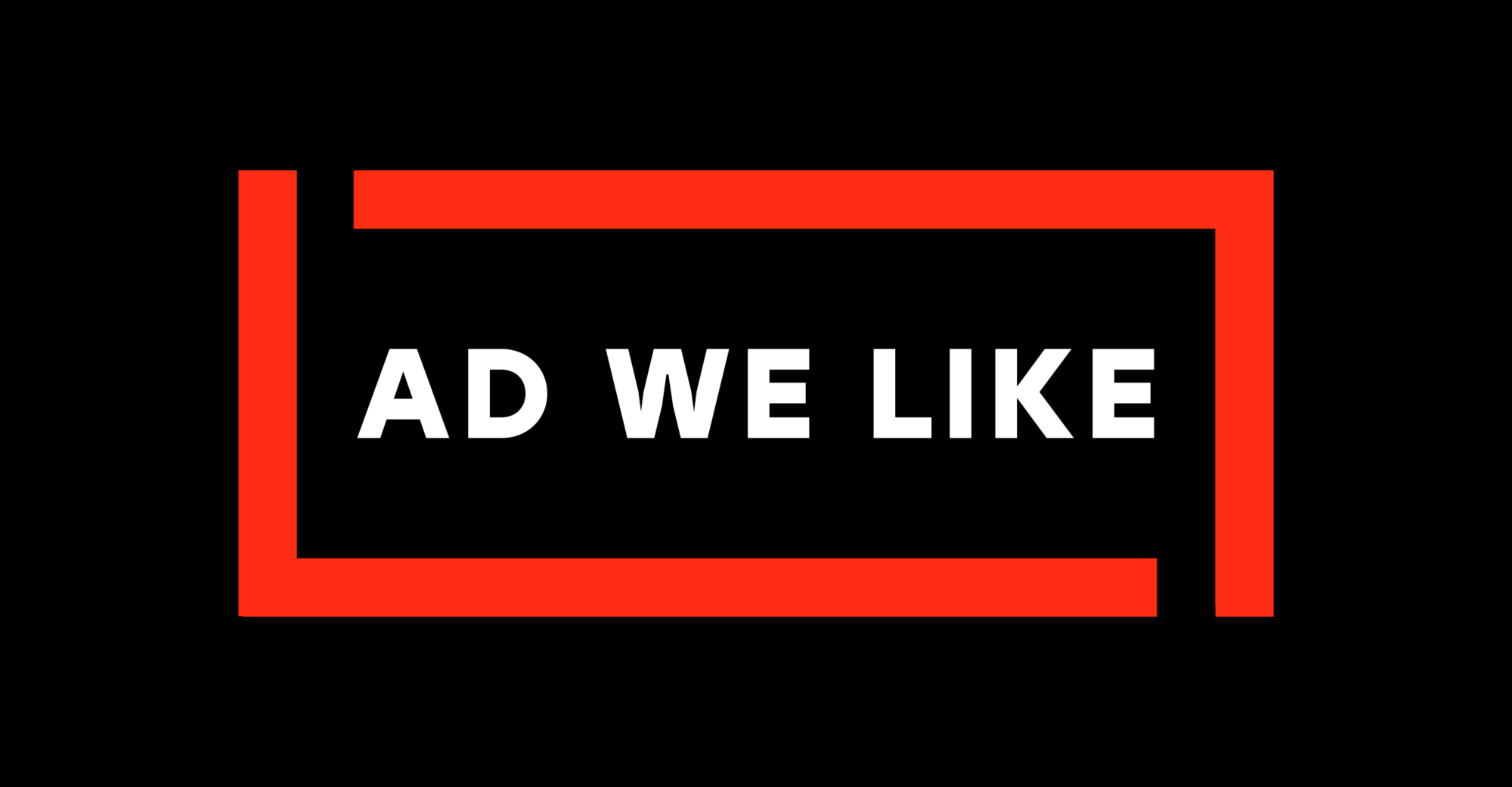 Jeep x Jurassic
A Jeep driver hatches a terrible plan(osaurus).