Mosquito Authority
Reader sends in Zika-related ad targeting homeowners in South Carolina.
A TINA.org reader passed along this "public notice" (i.e., ad) from North Carolina-based Mosquito Authority that warns about the spread of the Zika virus (which causes severe birth defects), along with other mosquito-borne diseases. The ad lists symptoms of the diseases and ways to reduce the risk of transmission and then offers a "free" mosquito treatment for homeowners in three South Carolina ZIP codes.
But of the 544 Zika cases in the U.S. so far reported to the Centers of Disease Control and Prevention, none have been locally acquired. All of the cases are travel-associated, which is to say, people returning to the U.S. from affected areas such as Central and South America. That's why a list of precautions from the CDC is specifically geared toward U.S. travelers and not, as the Mosquito Authority ad suggests, the general population.
The CDC advises travelers from Zika-infected areas, among other things, to take steps to prevent mosquito bites for three weeks upon returning to the U.S. even if they don't feel sick. And while three weeks is the same amount of time that Mosquito Authority, which is a franchise company, says its "free" treatment will last, that won't shield you from mosquito bites in other people's yards or at the park, beach, or anywhere else for that matter.
Mosquito Authority isn't the only company claiming it can save you from scary virus-spreading mosquito bites. Mosquito Shield Bands, which markets wristbands, recently agreed to pay $300,000 to settle FTC allegations that it did not have competent and reliable scientific evidence to support claims that the bands fend off mosquitos with a "vapor barrier" that provides up to 120 hours of protection.
See our related coverage on insect-repellent claims here.
---
You Might Be Interested In
Nectar Mattresses
Nectar Mattresses
Avoidance tactic fails mattress company as marketing claims are referred to federal regulators.
It's the National Institutes of Health Calling, or Is It?
It's the National Institutes of Health Calling, or Is It?
The latest grant scam making the rounds.
Safe Step Walk-In Bathtubs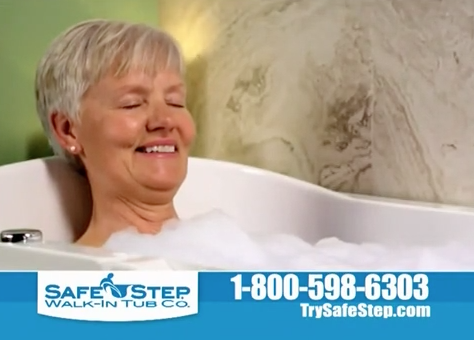 Safe Step Walk-In Bathtubs
Prepare to have your bubble burst if you think this bathtub can treat all it says it can.