Mighty Gum
A chewing gum company's health claims pop under scrutiny.
There's a lot you can do to stay healthy — eating a balanced diet, exercising, and so on. But in a series of Instagram and blog posts on the company website, Mat Thalakotur, the founder and CEO of Mighty Gum, has made it clear he'd like to add chewing his "Immunity" gum to that list.
Apparently there weren't any baseball stadiums looking for a new namesake this time around.
In recent posts, the official Mighty Gum Instagram account claims its Immunity gum contain vitamins and "adaptogens" that support immune, brain and sexual health for men.
It seems like the young company has bitten off more than it can chew with these health claims, as well as those about the gum helping the body handle stress, anxiety and inflammation. One Instagram post claims the act of chewing allows the "enzymes in our mouth to prepare what we eat to be absorbed," which apparently is better than swallowing a pill, which "bypasses all that magic."
The company also advertises its product as stress reducing, immune boosting and hormone regulating:
(For the record, "adrenal fatigue" is not an accepted medical diagnosis – it's an unproven theory for a mild case of adrenal insufficiency, a complex medical condition requiring numerous "blood tests and special stimulation tests" before it can be diagnosed.)
On its website, Mighty Gum invites consumers to do a "quick google search" to find "a lot of complex medical studies" supporting the use of adaptogens. But that search instead finds that there is no consensus in the scientific community that adaptogens have any health benefits, regardless of what Mighty Gum (or "wellness experts" like Alex Jones and Gwyneth Paltrow) have to say.
So before shelling out $16 for gum – and according to Mighty Gum, you should chew three to four pieces every day – make sure to do your research about what health benefits are being promised and whether or not the underlying "problems" are even real.
TINA.org reached out to Mighty Gum for comment. Check back for updates.
To read more of TINA.org's coverage of supplements, click here.
---
You Might Be Interested In
Bulletproof Coffee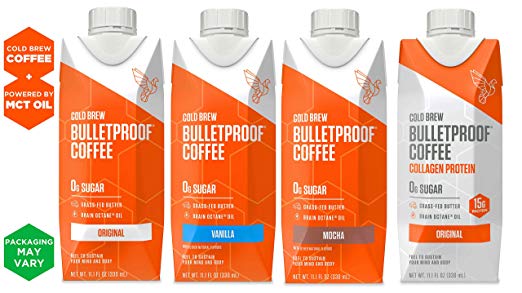 Bulletproof Coffee
If you take your coffee with a stick of butter, be wary of miracle health claims.
Flat Tummy Tea, Health Claims Edition
Flat Tummy Tea, Health Claims Edition
Detox tea company takes another lump from the ASA over influencers' Instagram posts.