What you Should Know about Payday Lenders
Recent settlement shines light on the sometimes unscrupulous practices of payday lenders.
Predatory payday lenders can prove to be a nightmare for consumers who need a quick influx of cash to pay a bill on time or otherwise make ends meet.
Last week, we got an idea of how nightmarish it can get with two online payday lenders, AMG Services and MNE Services, agreeing to pay $21 million to settle FTC charges that they misrepresented how much loans would cost consumers. The settlement is an eye-opener for anyone who uses an online payday lender to help keep themselves financially afloat.
Here are a few key takeaways:
Mega misrepresentation — The FTC said some borrowers were grossly overcharged for what they borrowed. For instance, though an AMG contract stated that a $300 loan would cost a total of $390 to pay off, consumers were charged $975 to repay the loan.
Hidden terms — Payday lenders are not required under federal law to offer borrowers the lowest annual percentage rate (APR) available but they are required to adequately disclose the APR, and that's something that the FTC said the payday lenders did not do. The CFPB, which has also investigated payday lenders, noted: "A typical two-week payday loan with a $15 per $100 fee equates to an APR of almost 400 percent. By comparison, APRs on credit cards can range from about 12 percent to 30 percent."
Illegal conditions — The FTC said the payday lenders made preauthorized debits from consumers' bank accounts a condition of the loans, which counts as a violation of the Electronic Funds Transfer Act.
Threats — In its complaint preceding the settlement, the FTC alleged that the payday lenders collected on loans illegally by threatening borrowers with arrest and legal action if they didn't pay up. The CFPB states that a borrower cannot be arrest for defaulting on a payday loan. The agency says to contact your state attorney general if you are threatened with arrest.
As part of the settlement, AMG Services and MNE Services will waive $285 million in assessed customer charges that were not yet collected.
For financial alternatives to payday loans, click here. And for more of our coverage on payday loans, here.
---
You Might Be Interested In
American Express Mailing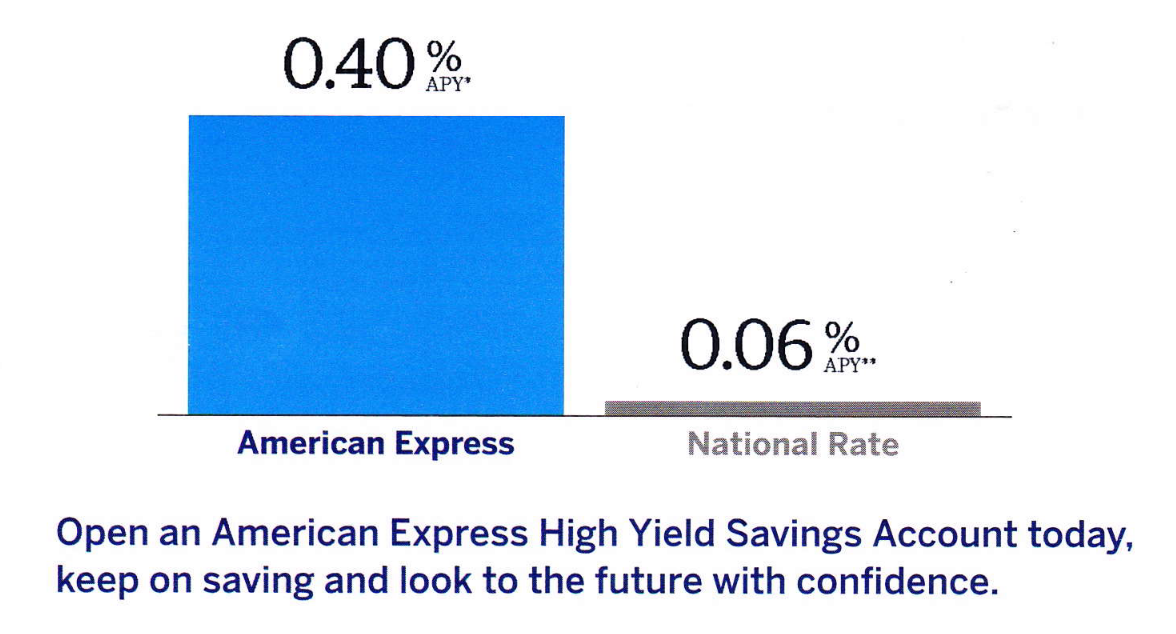 American Express Mailing
Bar chart in Amex mailing exaggerates annual rate of return for advertised savings account.
TINA.org Webinar: FTC's Remedial Authority After AMG
TINA.org Webinar: FTC's Remedial Authority After AMG
In case you missed it, watch the webinar with FTC Commissioner Rohit Chopra.
Beware of Credit Card Updating Services
Beware of Credit Card Updating Services
Is your bank giving out information on changes to your credit card accounts?