JustFly, FlightHub
Advertised base fares on booking sites excluded the cost of filling up the planes, competitor claimed.
Momentum Ventures, the operator of JustFly.com and FlightHub.com, says it has taken steps to ensure that advertised base fares on the booking sites include all airline fuel charges after a competitor, CheapOair, accused the company of hiding the cost of filling up in taxes tacked onto a low, initial ticket price.
Momentum Ventures will also drop claims that the travel sites offer the "cheapest" flights and "best prices" in response to a The National Advertising Division (NAD) is the advertising industry's self-regulatory body administered by the Council of Better Business Bureaus. inquiry sparked by CheapOair's challenge to the marketing.
In addition, Momentum Ventures will make changes to the marketing of its cancellation policies to better disclose that consumers' ability to cancel reservations for free expires four hours after booking and that their ability to cancel up to 24 hours after booking comes at a cost of $19.99 per passenger.
Find more of our coverage on travel here.
---
You Might Be Interested In
Greyhound's 'Free Same Day Exchange' Policy
Greyhound's 'Free Same Day Exchange' Policy
Economy extra passengers, beware: "Extra" may stand for a hidden fee.
Rent the Runway Pro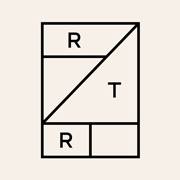 Rent the Runway Pro
Discounted rate for dress rental site's membership evades consumer.
Hearst's CMAs Sweepstakes
Hearst's CMAs Sweepstakes
TINA.org reader says contest signed him up for a magazine subscription without his permission.