H&M's Sustainability Profiles, Environmental Claims
What's sustainable about fast fashion?
After an investigation by Quartz revealed that fast-fashion giant H&M was misleading consumers on the environmental impact of some of its garments, the retailer quickly removed all the so-called sustainability profiles from its website, the business news site reported in June.
"The rapid retreat by H&M … adds to the argument that there is no such thing as sustainable fast fashion," Quartz observed in an article outlining its findings and the company's prompt response.
Yet H&M continues to make misleading claims about the environmental attributes of certain items, including through a "Conscious" collection that consumers can still browse through on its website, according to a class-action lawsuit filed against the company in July.
The lawsuit alleges the sustainability profiles – i.e., the environmental scorecards that Quartz found made many pieces appear more sustainable than others even if they weren't – are "part of a larger greenwashing campaign." For example, the lawsuit claims, the "Conscious" collection contains items that are "comprised of indisputably unsustainable materials, like polyester."
Products containing sometimes even up to 100% polyester are not sustainable, as polyester does not biodegrade, sheds toxic microfibers, and is not recyclable.
(Of note, while the lawsuit asserts that H&M states that its "Conscious" collection contains "at least 50% sustainable materials," the company currently claims on its website that "at least 50% of each piece is made from more sustainable materials." Emphasis added.)
The lawsuit also takes issue with claims that H&M's recycling program, which features "garment collecting boxes" in stores, will prevent clothes "from going to landfill," arguing that recycling solutions either do not exist or are not commercially available on a large enough scale.
It would take H&M more than a decade to recycle what it sells in a matter of days.
In response to a request for comment, an H&M spokesperson told TINA.org, "We are taking the allegations very seriously and are looking into them thoroughly. At this time, we have no further comment to share."
The bottom line
H&M, which added "Game of Thrones" star Maisie Williams as a global sustainability ambassador in 2021, seems eager to broadcast a sustainability message. But consumers should ask themselves: Can a business model that is based on volume and keeping up with rapidly changing trends ever really be good for the environment?
Find more of our coverage on greenwashing here.
---
You Might Be Interested In
Nike's 'Sustainability' Collection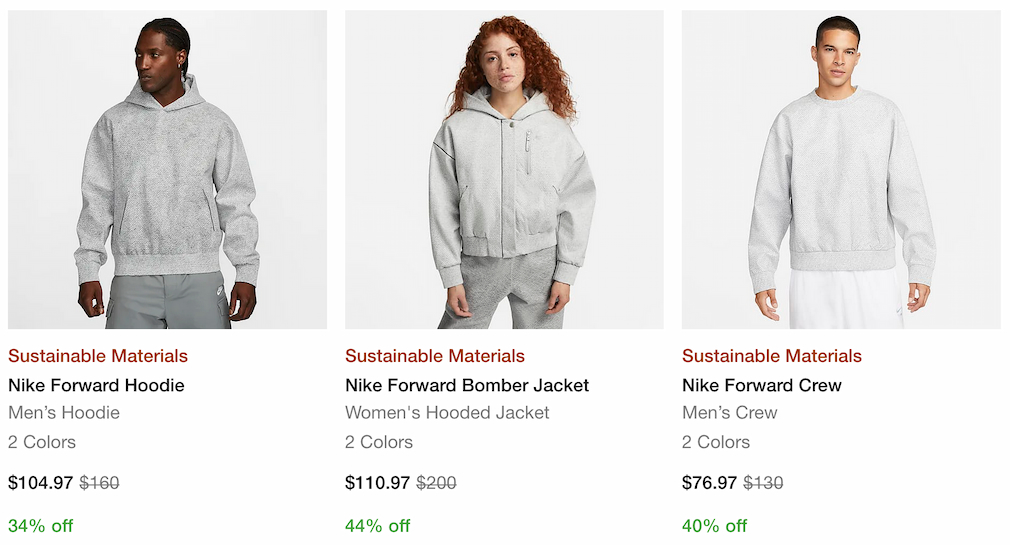 Nike's 'Sustainability' Collection
Lawsuit accuses retailer of greenwashing.
The Higg Index
The Higg Index
Sustainability ratings tool comes under fire.
Netbrands Wristbands and Other Customized Products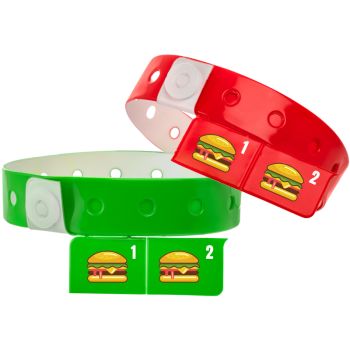 Netbrands Wristbands and Other Customized Products
FTC publishes first closing letters since Made in USA Labeling Rule went into effect in August.