FTC Runs False Car Ads off Road
Can you spot what's wrong with these ads?
The FTC's recent settlement over false advertising charges with nine dealerships across the country — and its action against a 10th dealer — once again brings to focus the age-old issue of bait-and-switch advertising. That's when an ad promises a great deal on a car, but when you get to the dealership you're hit with extra fees and markups.
The Established in 1914 under President Woodrow Wilson, the FTC is the United States government's primary regulatory authority in the area of consumer protection and anti-competitive business practices in the marketplace. Its Bureau of Consumer Protection assumes the lead in the Commission's efforts to eliminate deceptive advertising and fraudulent business practices at work in the economy. alleged in its complaints that the auto dealers used Sometimes termed "mouse print" or, more benignly, "disclosure language", and presented in miniscule font. It is there to take back every enticing offer made in the ad. to mislead consumers into believing they could purchase cars for low prices, lease vehicles with low monthly payments, or avoid paying any money upfront on a lease. The proposed consent orders would prohibit the auto dealers from engaging in similar tactics in the future.
So while the FTC promises it will look out for bad car ads, it can't possibly stop them all. How good are you at recognizing one? Here are three examples from companies the FTC settled with Thursday:
What's wrong with it?
Those are not the prices you're going to get. Every single car in this ad costs at least $5,000 more than the advertised price. In the  fine print at the bottom, the ad notes in English and Spanish that the prices are "after $5,000 down + Tax, Lic. & Doc fees." That'd be a grand (times five) surprise at the dealership.
What's wrong with it?
All those zeros are more like wishful thinking than what you'll actually pay, as this ad seems to have been written by Lionel Hutz. The ad promotes a low monthly lease rate and zero down on signing, but the catch is that you can't have both. The fine print on the Honda Accord says that in order to lease the car for $199 per month, you'll have to pay $2,399 at signing plus fees. And $2,399 is a lot more than $0. Nowhere does the ad say what the monthly payments would be on a $0 down lease. We can only imagine.
What's wrong with it:
Just like in the movie Nebraska, no, you didn't really win a prize. It's just a trick to get you in the door. The FTC noted in its complaint for this dealership that "in all or virtually all instances, when consumers have scratched the cards to reveal numbers underneath, at least one set of numbers has corresponded to the winning numbers," but that, "no consumer has received any of the prizes advertised in the promotion." We are all winners of nothing. As exciting as it is to win a scratch-off ticket, don't trust one from a car dealership.
For more on bait and switch advertisements for cars, click here.
---
You Might Be Interested In
Automakers Advertising Made in USA Cars Need to Pump the Brakes
Automakers Advertising Made in USA Cars Need to Pump the Brakes
TINA.org puts the auto industry on notice.
FTC Social Media Actions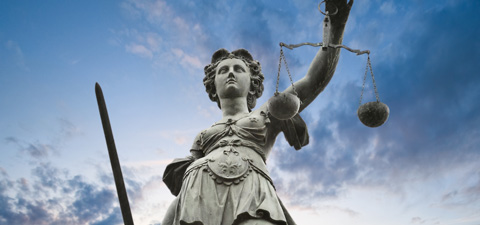 FTC Social Media Actions
See the FTC's track record when it comes to social media influencer cases.
Five Brand Names to Beware of this April Fools' Day
Five Brand Names to Beware of this April Fools' Day
Oh, the irony behind these five brand names.