Clarks
Claims to offer "free shipping" on "every order" excludes Alaska shipments, and probably others.
|
UPDATE 4/11/18: Clarks has updated the "free shipping" banner on its website. It no longer advertises that the promotion is good on "every order, every day" and now directs visitors to "see exclusions." Those exclusions, including that shipments to Alaska are not eligible, are now disclosed on the hyperlinked page. Our original ad alert follows.

Alaska is a wildlife powerhouse. In addition to boasting more than half the world's population of humpback whales, our nation's largest and second-youngest state is home to some 30,000 bald eagles, an equal number of brown bears, and nearly 200,000 moose.
Alaska also has people, hundreds of thousands of them, in fact.
So when Clarks claims on its U.S. website that it offers "free shipping" on all orders, despite the fact that Alaska isn't eligible for the promotion, the British-based shoe manufacturer is potentially misleading quite a lot of people.
As TINA.org reader Robert T. related in a recent email, despite a banner on Clarks' homepage and other sections that reads "Free Shipping & Free Returns. Every Order. Every Day," not every state in the Union qualifies for free shipping, something he said he found out firsthand:
I was charged $21 for shipping the item to Anchorage, Alaska, which I didn't notice until after I had already bought the item. I contacted the company and was told "Our free shipping service only covers orders that are placed with our ground shipping service, which is not available to Alaska shipments."
Yet, as Robert noted, there is no asterisk in the banner that would hint at any additional terms and conditions. Even after clicking on the banner, TINA.org found, Clarks does not reveal which states are eligible for free shipping and which are not. Instead, under a picture of a box truck with the Clarks logo on it, the company states:
UPS Surepost Shipping is FREE every day of the week! No minimum amount, no coupon code required. Choose UPS Surepost at checkout and your order ships free. It's that simple!
But is it, really? Because it seems that a consumer doesn't know if they're eligible for free shipping until checkout, at which point they may go through with the purchase regardless of whether they qualify for free shipping. We can assume that Hawaii is also ineligible. But are there others?
TINA.org reached out to Clarks for comment. Check back for updates.
Find more of our coverage on shoes here.
---
You Might Be Interested In
Kamik's 'Made in USA' Claims
Kamik's 'Made in USA' Claims
Zooming in on the fine print of a "Made in USA" tag.
Dave & Buster's
Dave & Buster's
"Free" games promotion carried a price: $50.
Rent the Runway Pro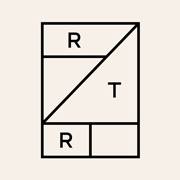 Rent the Runway Pro
Discounted rate for dress rental site's membership evades consumer.