Balance of Nature
Off-balance testimonials abound on supplement site, as NAD refers health claims to the FTC.
|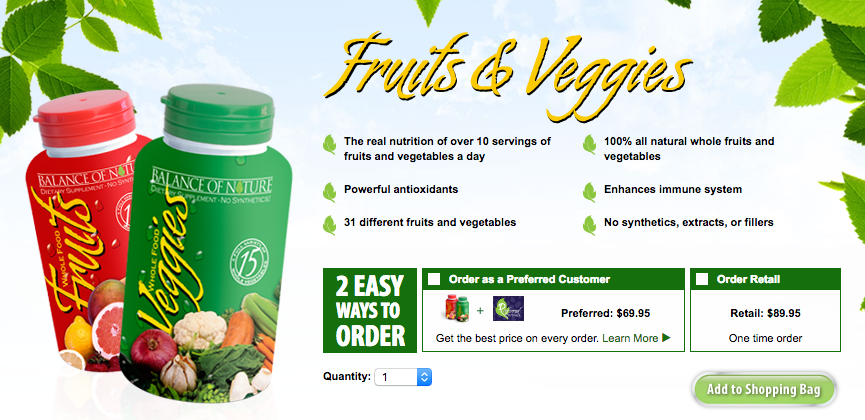 Editor's Note: Updates have been posted at the end of this article.
Why stop at an apple a day? To truly keep the doctor away, take Balance of Nature, which boasts that its phytonutrient-rich supplements contain a prodigious 10 servings of fruits and vegetables per pill.
After two readers alerted us to Balance of Nature's health claims, we visited the company's website and found a stream of testimonials touting the supplements as a treatment for everything from balding to diabetes to advanced stage cancer.

But as testimonials, these personal accounts do not fall under the category of "proven results" — despite the company's exact categorization of them as such on the site.
In addition, while Balance of Nature claims on its site that the USDA recommends "9 to 11 servings of fruits and vegetables every day to strengthen our immune system and prevent disease," actual USDA recommendations vary depending on age, sex, and how much daily exercise a person gets.
TINA.org readers have also pointed out that Balance of Nature has an "F" rating with the BBB.
Remember, readers, marketing supplements as having the ability to treat, cure, alleviate the symptoms of, or prevent developing diseases and disorders is simply not permitted by law. If a supplement really could do all that, then it would be a drug subject to rigorous study and testing to gain FDA approval.
Find more of our coverage on supplements here.
UPDATES
4/1/20: During a recent appearance on the Joe Piscopo Show on AM 970 The Answer in New York City, Balance of Nature Founder Douglas Howard suggested taking Balance of Nature to help prevent getting the coronavirus.
2/12/20: Balance of Nature has removed several videos containing multiple sclerosis testimonials from its YouTube channel after receiving an FDA warning letter last August that cited "serious violations" of the Federal Food, Drug and Cosmetic Act. However, as of this writing, there are still YouTube videos published on the Balance of Nature website containing problematic testimonials, including one from an MS patient (see previous update below). The FDA warning letter, addressed to Balance of Nature CEO Douglas Howard, also cited a lack of written quality control procedures, revealed during an inspection of the company's facility in St. George, Utah.
5/3/19: An inquiry by the National Advertising Division and subsequent referral of marketing claims to the FTC has done little to stop the flow of deceptive disease-treatment claims on Balance of Nature's website. More than two years after TINA.org first alerted readers to the company's problematic testimonials and nearly a year after the FTC punted on an enforcement action against Balance of Nature, the supplement maker continues to market its products as a treatment and/or cure for a number of diseases, including cancer, multiple sclerosis, diabetes and depression, in YouTube videos and radio clips published on its website. In one video, Balance of Nature Founder Douglas Howard suggests that the supplements "prevent and cure lifestyle diseases," such as heart disease and obesity. Earlier in the video, a multiple sclerosis patient says Balance of Nature gave her "a new life."
---
You Might Be Interested In
Prüvit Signal//Defense Cocktail
Prüvit Signal//Defense Cocktail
Video on MLM's website promotes supplement for coronavirus prevention.
Zederex Fails to Perform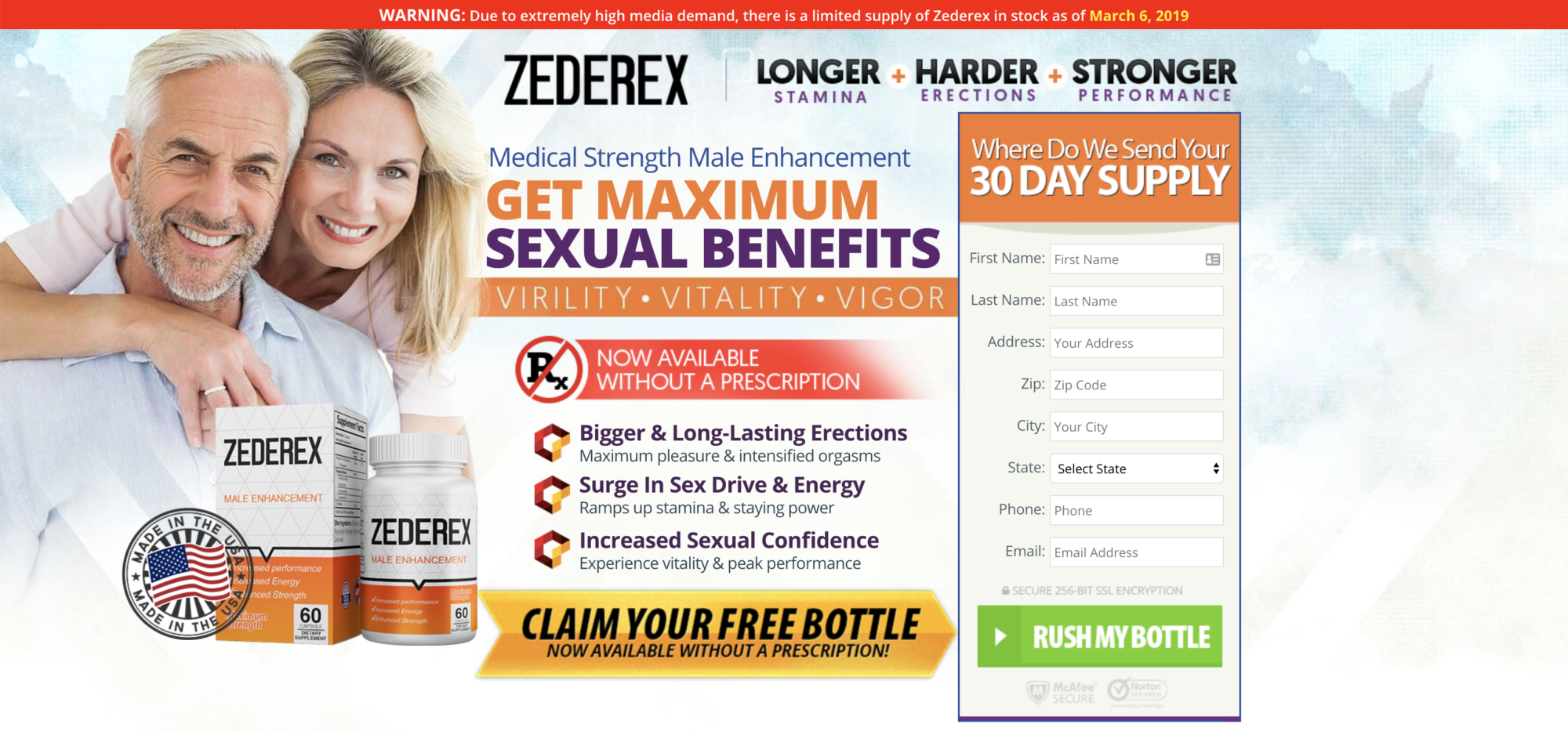 Zederex Fails to Perform
Webpage promoting ED pill is the quintessential example of fake news.
Test-O: Don't Get Your Hopes Up
Test-O: Don't Get Your Hopes Up
TINA.org gives this ED pill a failing grade.