American Beverage Association's Every Bottle Back Recycling Initiative
Inquiry finds trade group overstates environmental benefits of recycling program.
The American Beverage Association has agreed to modify certain environmental claims related to its Every Bottle Back recycling initiative. This, after an inquiry found that the claims conflate "current recycling practices and outcomes with aspirational practices and outcomes."
In a video ad on its website (embedded above), the trade group advertises that bottles are "collected and separated from other plastics so they can be turned back into material that we use to make new bottles," in a process that "reduces plastic waste."
However, the National Advertising Review Board, the appellate division of the ad industry's system of self-regulation, found that these claims overstate the extent to which plastic bottles currently sold by ABA members are made from recycled plastic resulting in a reduction in plastic waste. Those ABA members include Keurig Dr Pepper and the Coca-Cola Company, which has logged some recent legal victories in court cases challenging its own environmental claims.
Here, the ABA wasn't so lucky. NARB upheld a previous ruling by the National Advertising Division recommending that the trade group modify the claims at issue. After appealing that initial decision to NARB, the ABA said it would comply this time.
Aspirational claims
NAD deemed the environmental claims aspirational after it said the ABA failed to provide sufficient evidence that its recycling initiative currently contributes to "a meaningful reduction in plastic waste." That may be the case years from now (or it may never be the case) but it is not the reality today.
However, NAD has made clear that if a company advertises that it is going to do something that appeals to consumers, such as something beneficial to the environment, it better have some evidence that it is actively working toward that goal. NAD wrote in a decision issued earlier this year:
When aspirational claims are tied to measurable outcomes an advertiser must be able to demonstrate that its goals and aspirations are not merely illusory and to provide evidence of the steps it is taking to reach its stated goal.
Find more of our coverage on greenwashing here.
---
You Might Be Interested In
Nike's 'Sustainability' Collection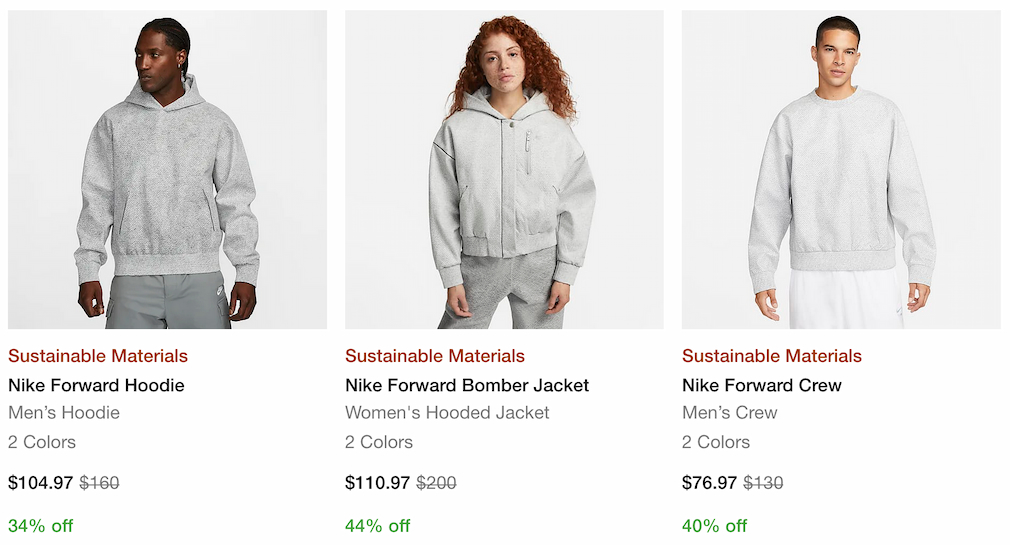 Nike's 'Sustainability' Collection
Lawsuit accuses retailer of greenwashing.
Secret Clinical 72 HR Clear Gel
Secret Clinical 72 HR Clear Gel
Excess product packaging collides with commitments to sustainability.
Simply Gum
Simply Gum
Gum maker's 'natural' claims are referred to the FTC for review.